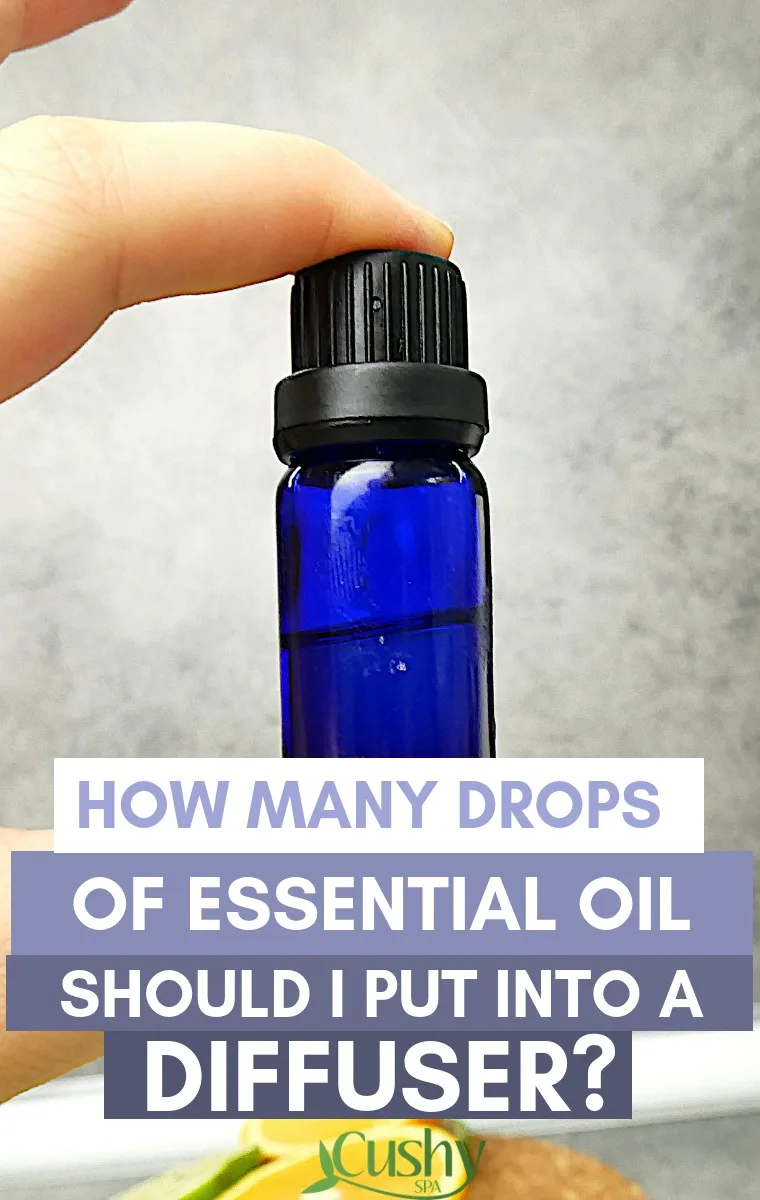 I remember when I first got my diffuser. And how excited I was. But, before using it, the very first thing I had to google was how many drops of essential oil to put into a diffuser. So, I thought I would write an article on how to do just that. Why?
This blog is supported by readers purchasing featured products. When you buy products with my links, I earn a commission at no extra cost to you. Here is my full affiliate disclosure.
Well, first, essential oils can be expensive (sometimes even $100 per bottle). Thus, you don't necessarily want to waste your money by adding an unnecessarily large amount of oil to the diffuser.
Second, the fragrance might become so overwhelming, you'll need to open your windows and waste all that goodness. Also, you might irritate your nostrils.
Third, while there is a common misconception that you cannot be allergic to essential oil, it's not true. Studies show that essential oils CAN CAUSE allergic reactions.
Thus, adding too much oil that you're allergic to, can cause health problems too. Some of the most common essential oils that can cause such reactions are: Bergamot, German chamomile, Ylang Ylang, Geranium, Tea Tree and even Lavender.
How Many Drops of Essential Oil Should You Put into a Diffuser?
Diffusers come in different sizes. However, the smallest ones are usually 100ml. Here's approximately the amount of drops you'll need for diffusers of these sizes.
100ml: 3-5 drops
200ml: 6-10 drops
300ml: 11-15 drops
400ml: 16-20 drops
500ml: 21-25 drops
So, the saying – the more the merrier – doesn't really apply here. If anything, I recommend starting small, and see how you feel about the fragrance in your home.
Thus, instead of adding 5 drops to a 100ml diffuser, add 2-3 instead. It'll be much easier to figure out how fragrance spreads across your home that way. You'll save the essential oils too!
If the holidays come, and you want to try some of the holiday essential oil blends make sure you still stick to the water and essential oil ratios mentioned above. So, do have in mind that you might need to adjust the recipes a little bit.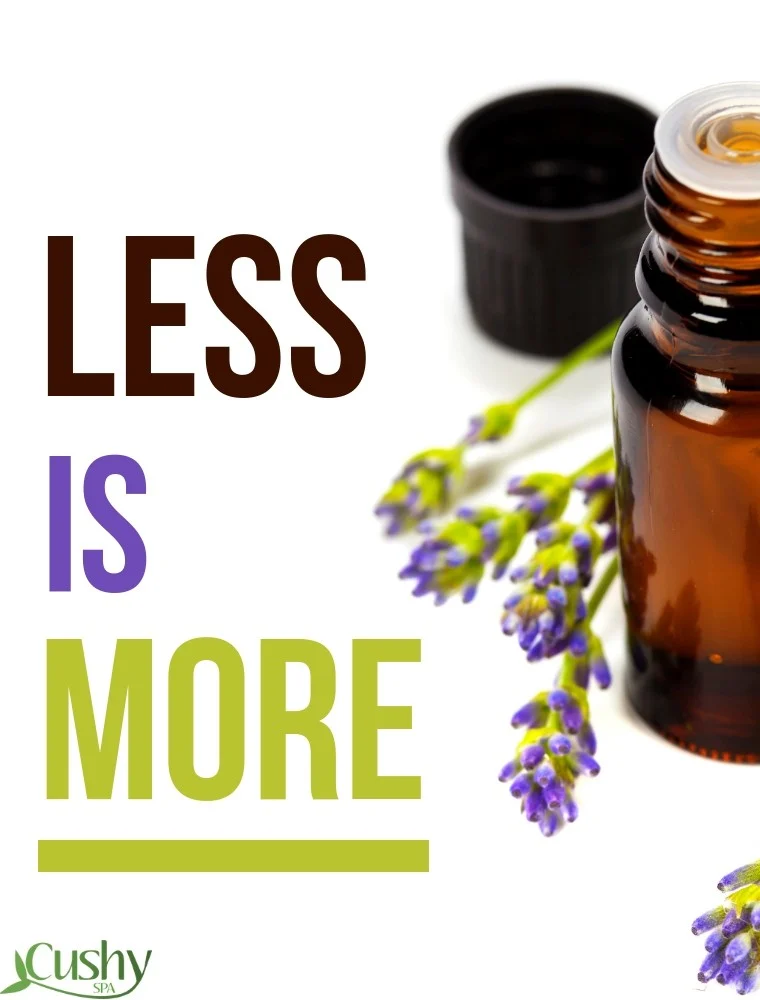 How Many Drops Are There In a 1ml?
There are approximately 20 drops in a milliliter of essential oil. Here is how many drops you can get out of these essential oil bottles:
5ml bottle – 100 drops
10 ml – 200 drops
15 ml – 300 drops
20 ml – 400 drops
30 ml (1 oz) – 600 drops
50 ml – 1000 drops
100 ml – 2000 drops
So, How Long Will a Bottle of Essential Oil Last?
That's a question you should probably ask yourself each time you're buying new oil. Especially if you want to estimate how much it will actually cost you to diffuse it one time.
While smaller bottles cost less, investing in a bigger bottle might end up being cheaper in the long run – since you'll be able to use it for many more times.
Here's how many times you can use a bottle of volume X if you have a standard 100ml diffuser:
5ml: 20-30
10ml: 40-65
15ml: 70-90
20ml: 80-120
30ml (1oz): 150-200
50ml: 250-350
100ml: 400-600
How to Know When You've Added Too Much of Essential Oil to the Diffuser
Here are some of the most common side effects you might experience when you've overdone it with the essential oils:
Headaches
Nausea
Vomiting
Irritations
Dizziness
If you happen to live in a small room and use a strong diffuser for a large space, you might end up feeling sick even if you're using the right amount of drops.
Thus, always start small and see how the fragrance fills up the room.
How to Use a Diffuser
Wondering how to use an essential oil diffuser? Read this guide here to figure out how to use different types of diffusers. It's relatively simple, so don't worry!
Tips and Facts About Diffusing Essential Oils
1. There is more than one way to diffuse essential oils. Read more here.
2. Diffusers require regular maintenance. Thus, don't forget to clean them!
3. Never use essential oil without diluting it first.
4. If you're breathing in the vapor to heal a cold (which you can do by the way) make sure to close your eyes. Essential oils can severely irritate the eyes.
5. When diffusing essential oils around babies or toddlers, make sure to use the smallest doses to avoid any possible allergic reactions or other irritations.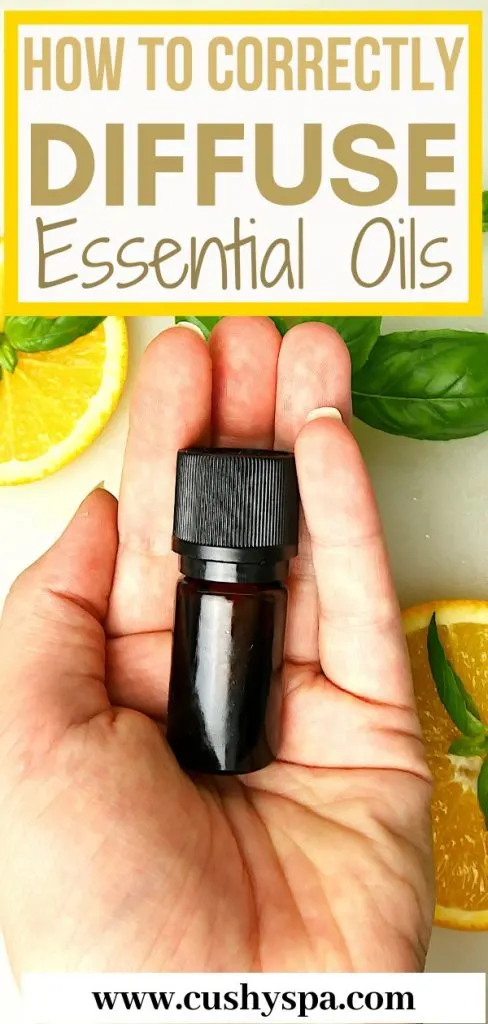 Conclusion
When it comes to using essential oils, always remember that less is more! Start small, try out different essential oils to truly test what strength of fragrance you find calming and pleasant.
Each essential oil might act or feel differently. Thus, always start with lower doses and only then add more drops! Anyway, enjoy the benefits of aromatherapy and the smell!