I don't know about you but when holidays come I want it to be special. One of my ways to do is to try various aromatherapy blends.
I mix different essential oils and see how I feel about that aroma. Additionally, I'm a big fan of making my home feel like it's a holiday!
That's the reason why I came up with my own holiday essential oil blends! I think being creative with essential oils is satisfying. You can make your holiday a little bit more special with the right scent in the room too!
This blog is supported by readers purchasing featured products. When you buy products with my links, I earn a commission at no extra cost to you. Here is my full affiliate disclosure.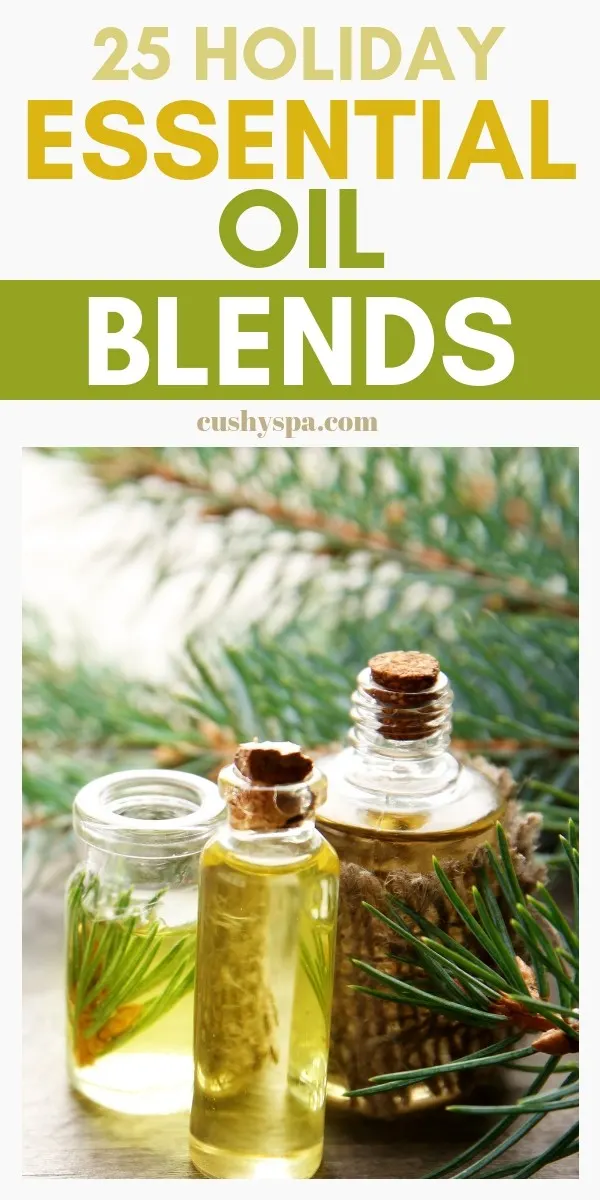 Quick Navigation to Blends for Different Occasions
The Benefits of Using Essential Oils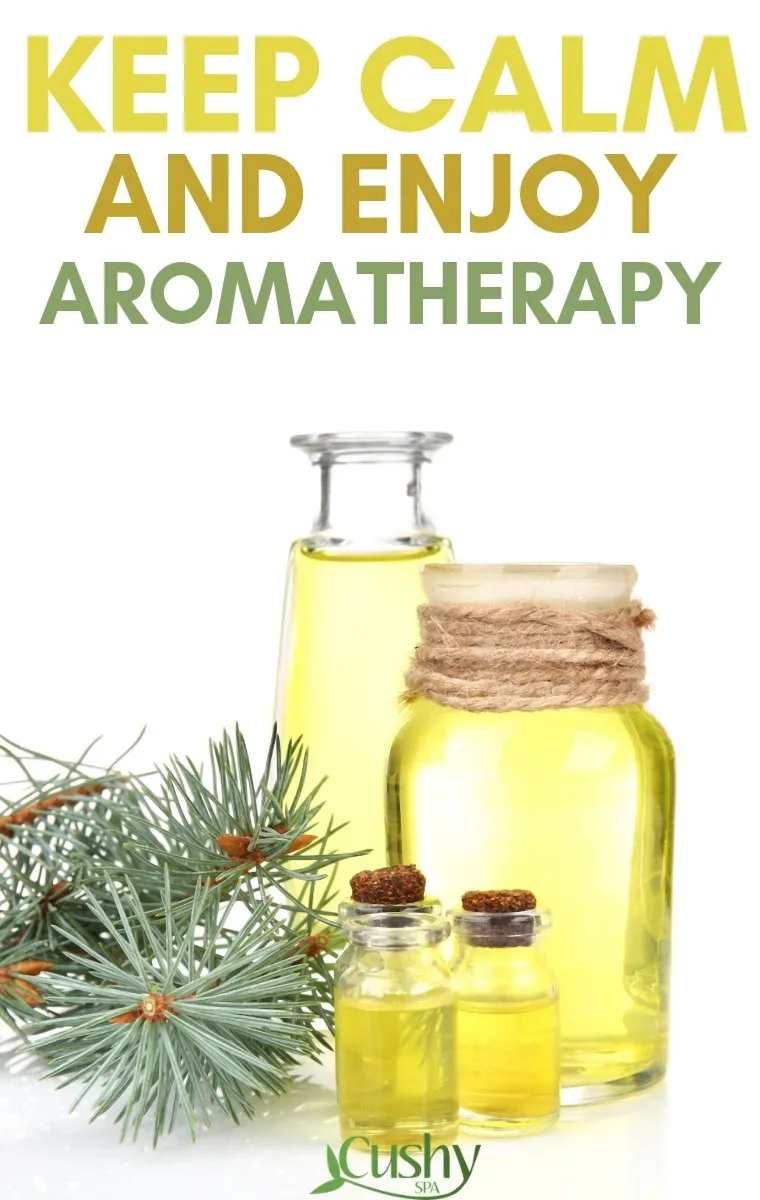 Before I go into the depths of my essential oil blends, I thought I'd share a few things.
It only makes sense to know what's the whole point of aromatherapy! Otherwise, you might as well waste your time on nothing!
Boosts Energy
I've actually written an article on the essential oils for boosting energy. I covered the top 10 oils that do that. At first, I did think that the whole thing is in my head.
But, research says otherwise. A study showed that peppermint oil can help athletes to improve their brain oxygen levels. It increases ventilation and thus helps with exhaustion.
Promotes Sleep
You might be confused. I've mentioned that essential oils increase energy levels. So how do they help you to fall asleep?
Studies suggest that essential oils have the ability to help you fall asleep. I do have to say that the most commonly studied oil is lavender. Also, we need to see more research on that to be able to say that for certain.
Also, we need to see more research on that to be able to say that for certain. Do understand that there are many other factors that could impact sleep.
Anyway, if you're interested, I've written an article on essential oil blends for sleep. Try some of these and perhaps you'll sleep better!
Improves Skin Condition
I know this might sound a bit vague but I wanted to mention a few things. First, many essential oils have vitamin C which does wonders to the skin.
Vitamin C stimulates collagen production and in turn, reduces wrinkles (source). It's also powerful enough to whiten your skin a little bit.
That's especially helpful in summers. If you're looking for vitamin C, I recommend using citrus essential oils. Lime essential oil is a good example of that.
Also, studies show that essential oils are antimicrobial. That means that they might be useful for fighting Acne and other bacteria induced skin diseases.
There hasn't been enough research done on P. acnes because it's difficult to test on. But, the studies are positive. Thus, you should definitely try essential oils if you struggle with this disease.
Treats Colds
This is my favorite one. I don't know about you but I often get ill on holidays. I don't know whether it's the excitement, weather change or me working too much!
But, diffusing an essential oil is always a blessing! They can be used for respiratory tract infections and colds!
If you want them to be more effective, breathe in high concentration vapor for a short period of time. This study shows that it might be more helpful to do that instead of enjoying the aroma for a prolonged time.
Also, make sure the oils you have are of high quality. They should be extracted using little heat. Otherwise, all the vitamins and minerals tend to die out.
25 Holiday Essential Oil Blends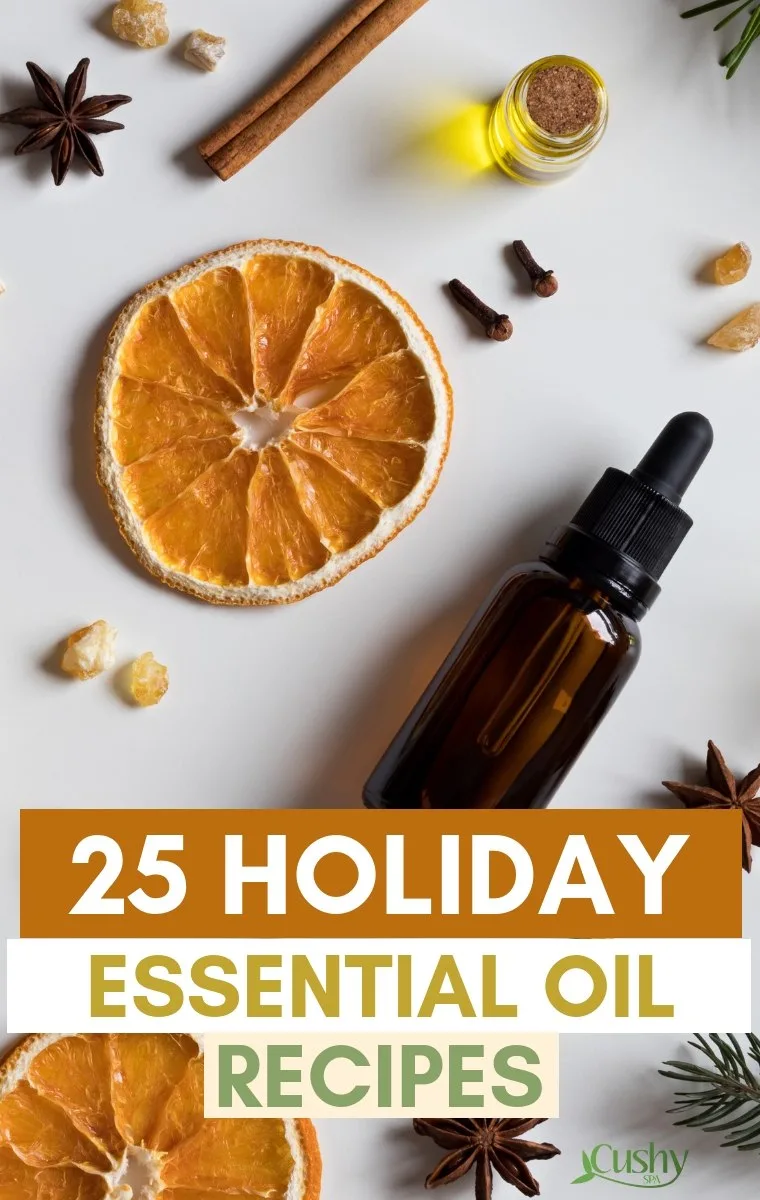 I know I haven't mentioned all the essential oil benefits but that's not what this article is about! Let's just get into the holiday blends so you can start using them!
1. It Smells Like Easter
3 drops Lime
1 drops Spearmint
2 drops Basil
2. Easter Bunny
2 drops Dill
4 drops Lemon
1 drop Orange
3. Happy Easter
3 Wild Orange
5 Lime
2 Grapefruit
4. Easter Morning
4 drops Tangerine
1 drop Ginger
1 drop Peppermint
5. Halloween Mystery
2 drops Clove
2 drops Ginger
3 drops Wild Orange
2 drop Frankincense
6. Spicy Halloween
4 drops Cinnamon
2 drops Clove
2 drops Mandarin
7. Valentine, My Darling
4 drops Rose
2 drops Jasmine
2 drops Ylang Ylang
8. Sweet Love
3 drops Orange
4 drops Rose
1 drop Clary Sage
9. Father's Day Gift
2 drops Sandalwood
3 drops Carrot Seed
1 drop Clary Sage
10. Saint Patrick's Beauty
3 drops Lime
3 drops Geranium
3 drops Orange
11. Family Dinner
5 drops Grapefruit
2 drops Ginger
7 drops Bergamot
5 drops Frankincense
12. Thank You
4 drops Peppermint
3 drops Frankincense
4 drops Lemon
13. Thanksgiving Evening
3 drops Lavender
3 drop Roman Chamomile
2 drops Bergamot
14. Energy Boost
4 drops Lavender
3 drops Lemon
4 drops Lime
3 drops Peppermint
15. Mommy's Treat
3 drops Lime
2 drop Tea Tree
2 drops Spearmint
16. Mother's Day Blessing
2 drops Cinnamon Bark
3 drops Frankincense
3 drop Orange
17. New Year's Morning
3 drops Eucalyptus
2 drops Lavender
1 drop Lemon
3 drops Grapefruit
18. New Year's Eve
4 drops Bergamot
1 drop Ylang Ylang
2 drops Grapefruit
Christmas Essential Oil Blends
I thought I would keep those for the end since Christmas is my absolute favorite holiday. There is something magical about it that I simply cannot explain!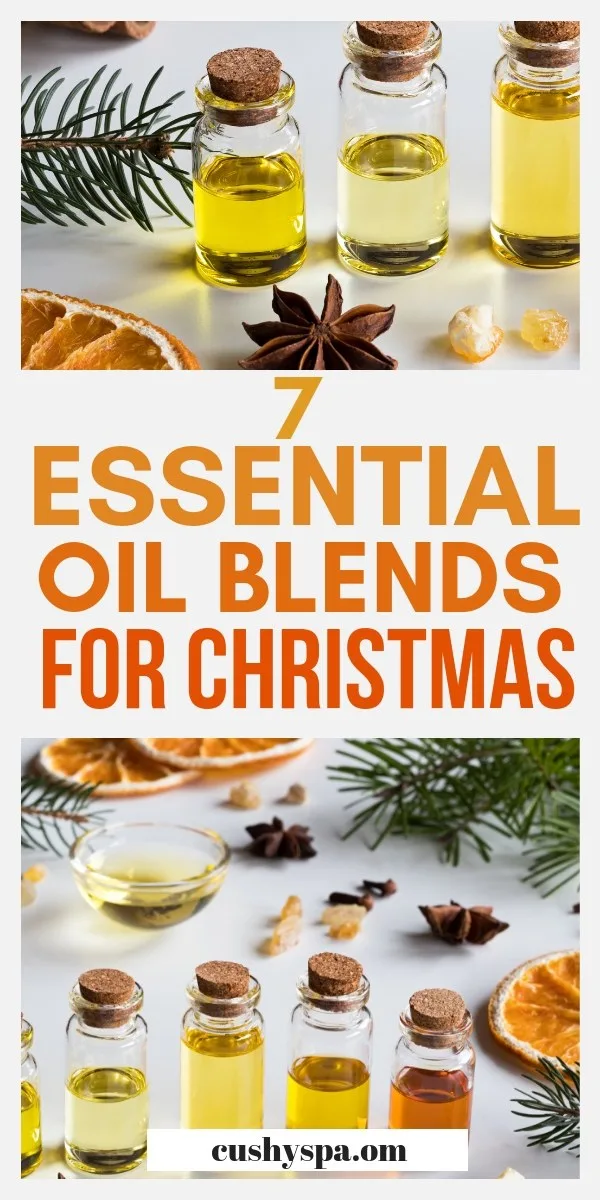 19. Christmas Night
2 drops Cinnamon
2 drops Clove
4 drops Orange
20. Holy Delight
3 drops Frankincense
2 drop Myrrh
4 drops Lemon
21. Christmas Cookies
3 drops Cinnamon
2 drops Ginger
1 drop Orange
22. Time for the Gifts
3 drops Myrrh
2 drops Orange
2 drops Lime
23. Christmas Tree
4 drops Pine
3 drops Cedarwood
2 drops Lime
24. Snowy Morning
3 drops Spruce
3 drops Pine
2 drops Balsam Fir
25. Fuzzy Christmas
3 drop Nutmeg
1 drop Sweet Orange
2 drops Peppermint
How to Diffuse Essential Oils
While you could use these blends to improve your holiday recipes, you might want to diffuse them. By diffusing the oil, you spread the particles all around the house.
Thus, your whole family can enjoy it. Here are some of the ways I usually diffuse the blends.
Use an Ultrasonic Diffuser
That's a typical diffuser you can buy in a shop. I've actually reviewed a few diffusers for large spaces. I feel like not all of them are good for bigger homes.
While anything works for a small space, spreading aroma around bigger rooms is difficult. But, an electric diffuser is probably your best bet if you're looking for an easy way to enjoy the scents.
There are a few DIY options that I'll discuss below. But, a diffuser can make your life much easier.
Make a Reed Diffuser
These are very fun to make. All you need is a few wooden sticks and a glass container with a narrow opening.
Mix 1/4 cup of sunflower oil with your blend and pour it into the container. Afterward, put in the wooden sticks to make sure that essential oils don't evaporate too fast.
It's a simple way to diffuse your essential oils and help the aroma last longer.
Use Toilet Paper Roll
If you want your bathroom to smell extra special on the holidays, add a bit of the blend to toilet paper. Make sure it's the cardboard on the inside of the roll though. And use your favorite best smelling essential oils!
You wouldn't want the actual paper to smell. It could also cause some irritations to your skins. Also, if you'd like to get more DIY diffuser ideas, read my article here.
Conclusion
I can only hope that you enjoyed my 25-holiday essential oil blends. Feel free to adjust the recipes to your needs.
Nothing is set in stone when it comes to aromatherapy! That's something that I love about it too. I'm sure you do too.
Anyway, enjoy your holidays! Have any suggestions? Comment below and share them with us. Also, sharing is caring, so push those buttons below!