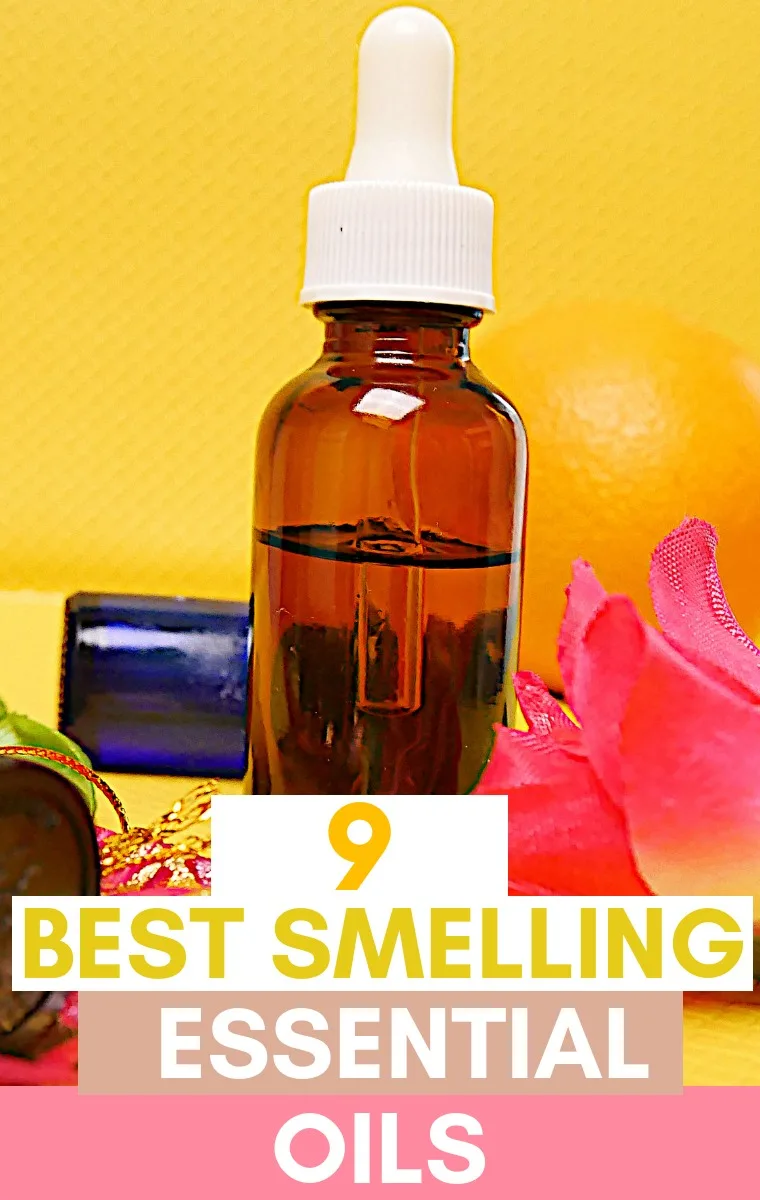 Do you know what happens when you diffuse essential oils at home? You reap tons of health benefits even while breathing! When diffused, essential oils create a pleasant aroma into the air along with a mist of vapor.
This blog is supported by readers purchasing featured products. When you buy products with my links, I earn a commission at no extra cost to you. Here is my full affiliate disclosure.
Therefore, you're breathing in the healing essence of these products. Respiratory system will pass vitamins and minerals from these oils into your bloodstream and they will start working their magic!
Some of the benefits include elevating your mood, warding off illnesses, pain relief, and general relaxation.
When it comes to diffusing essential oils, the sky is the limit. There are many ways to use them at home and diffusing is certainly not the only method to do that.
That's the reason why I made a list of the essential oils to use at home! You'll get the benefits while enjoying the essential oil smells.
What are the Best Smelling Essential Oils?
I've assembled a small list of essential oils that smell great and have something to offer for your beauty and health too. All these products have a myriad of benefits you may not even know of. I'm sure it can be very exciting to learn all about them.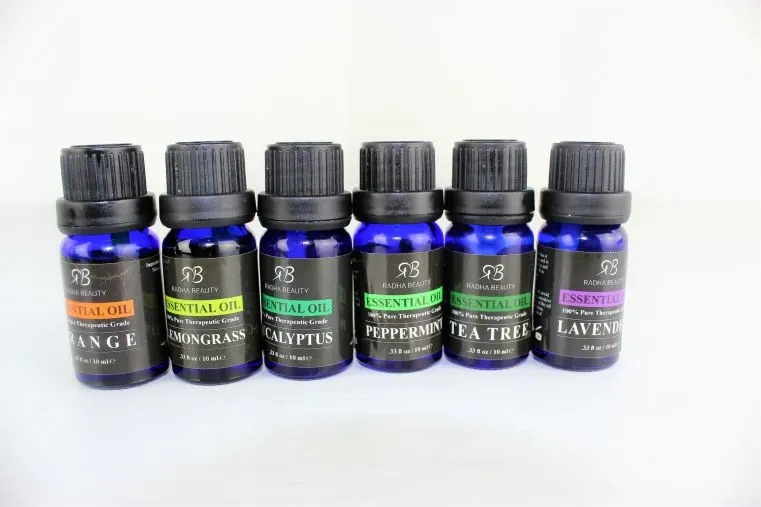 This is an original picture. Feel free to use it but please credit this page. 🙂
1. Lemon Essential Oil
Do you want to purify the air around your house? Also, get rid of stubborn grease on your hands, rejuvenate your skin or whiten your teeth? Lemon essential oil might help you with that.
You can also use it as a laundry freshener. Add a couple of drops to your dirty clothes and they will smell lemony fresh!
You'll still need to wash them though! Lemon essential oil improves the skin complexion and leaves it soft and glowing.
If you have acne-prone skin, you can add 2 drops of this oil to your cleanser for smoother skin. The benefits of the product don't just stop when you use it externally.
It improves digestion when ingested.
You can make lemon-infused desserts or add a few drops to water. Finally, you could even use the essential oil for polishing silver.
2. Jasmine Essential Oil
Jasmine essential oil is a popular remedy for balancing hormone levels. It also works for overcoming stress, anxiety and even panic attacks. It relaxes the nervous system and strengthens the heart as well as regulates blood pressure.
If you're always feeling tired even after having enough sleep, it's because you're not sleeping deeply enough. Jasmine essential oil acts as a natural sedative and helps to fall asleep easier.
Also, massaging jasmine oil into your skin helps with headaches and stomachaches. You can use it with a diffuser or with your skin care products. Use carrier oils such as coconut, almond, olive oil to apply any essential oil to your skin.
3. Grapefruit Essential Oil
It has the bitter-sweet citrus smell. That's why it's so popular with cleaning products.
It gives a fresh smell to anything. The essential oil reduces sugar cravings and so helps to lose weight.
You can either diffuse it, add it to water or massage it into your wrists. Grapefruit oil is a brilliant cure for a bad hangover too!
Simply add a few drops into the water you drink and you'll notice the benefits. It stimulates the liver and helps it to break down alcohol particles.
Thus, it's powerful when it comes to stopping headaches and sluggishness. Grapefruit essential oil works great as a hair cleanser too.
It helps with grease and adds volume to your hair!
4. Orange Essential Oil
The orange essential oil has always been my favorite for its aroma. You'll probably notice that it's widely used for the strong smell.
Especially in furniture cleaning products. That makes sense since it boosts your mood and is easy to inhale directly.
It's both calming and uplifting and thus can be used in the morning and evening. As I've mentioned before, all citrus essential oils are skin savers.
Orange oil has lots of vitamin C. This vitamin fights signs of aging such as dark spots and wrinkles. It also promotes collagen production.
Finally, this oil has natural anti-bacterial properties. That makes it an excellent mouthwash to fight infections.
5. Peppermint Essential Oil
It's one of the essential oils with a beautiful smell that you can use at home as well as one of the most "flexible". There are only a few health problems this oil cannot help with.
It improves cognitive functioning, boosts energy, relaxes sore muscles, helps with digestive issues, clears the respiratory tract and freshens bad breath.
Inhaling peppermint essential oil unclogs your nose almost immediately and provides relief for colds. It can be helpful in reducing allergy symptoms too.
Peppermint oil is used in many hair products for its ability to thicken and nourish them.
You can simply add a few drops to your shampoo and get all the benefits just like that. This oil is truly a wonder. Definitely a favorite for the smell too!
6. Sandalwood Essential Oil
Sandalwood oil has many surprising benefits and extensive therapeutic properties. The wonderful scent isn't the only thing I adore about this oil.
It helps to relax without putting you to sleep, unlike lavender oil. It has antiseptic properties too.
If you have a fireplace, it might be a good idea to add a few drops here and there for that extra warm aroma in your home. You can use it as an aftershave or face toner.
It will help to tighten skin and eliminate large pores. Like a few essential oils on this list, sandalwood has anti-aging properties too.
Try adding a few drops to your facial cream to help you fight wrinkles. Don't overdo it though!
Pin It!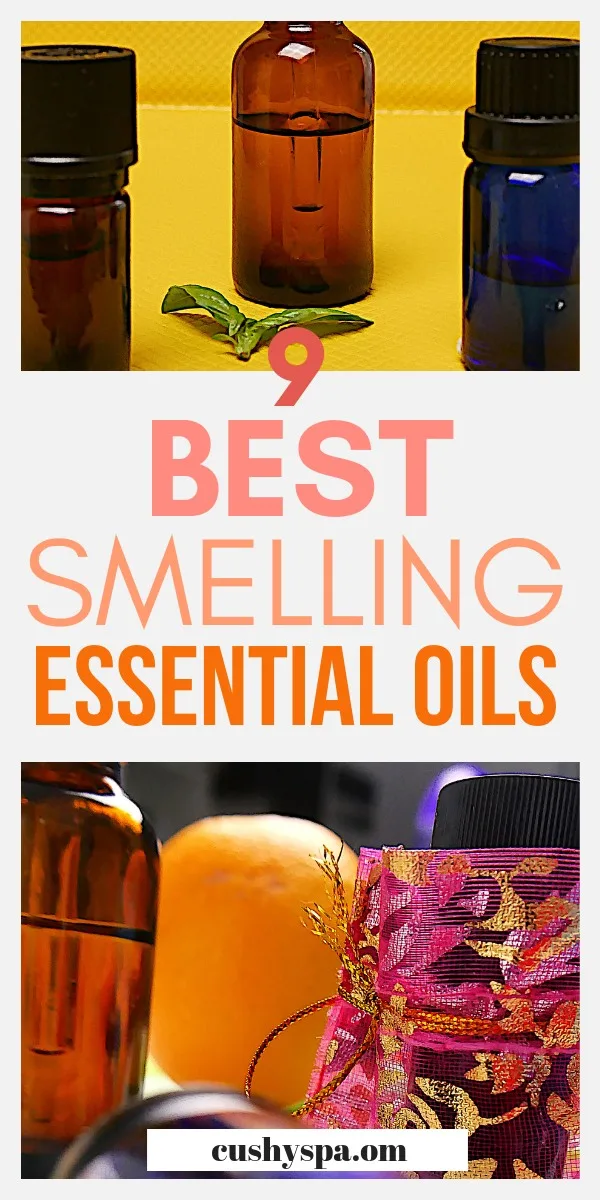 7. Rosehip Essential Oil
Victoria Beckham once said that the secret to her smooth skin is rosehip essential oil. It's loaded with antioxidants and vitamins that help to get rid of dark spots and fine lines.
It also hydrates the skin! But, if you have oily skin you might want to test it first.
Since it works best on dry to normal skin. You can obviously use it to treat wrinkles, especially around the eyes.
Rosehip oil can be applied to hair too since it's so light. They shouldn't get too greasy!
8. Tea Tree Essential Oil
Tea tree oil is popularly used for treating wounds. It works well with cleaning products too.
Here is the recipe you can use when you mop your floors next time: mix tea tree oil, lemon oil, some vinegar, and hot water. Will definitely kill bacteria lying around your house!
Add around 10 drops of tea tree oil to a 1 liter of water. You could diffuse it to get rid of mold too. Just let it work its magic.
You can use this product as a natural deodorant thanks to its antimicrobial properties. For the same reason, it eliminates bad odors.
Therefore, you might as well just add a few drops to your shoes to keep them smelling fresh. It makes for an excellent mouthwash as well since it reduces bad breath and heals bleeding gums.
9. Evening Primrose Essential Oil
This oil has been used for its beautiful health benefits. It balances hormone levels and strengthens bones.
Evening primrose essential oil also has many therapeutic benefits. That includes reducing skin irritations and pain during PMS.
Interestingly, this oil softens the cervix and prepares it for delivery. Finally, you can rub it into your hair or add it to your shampoo.
It'll help with preventing hair loss too.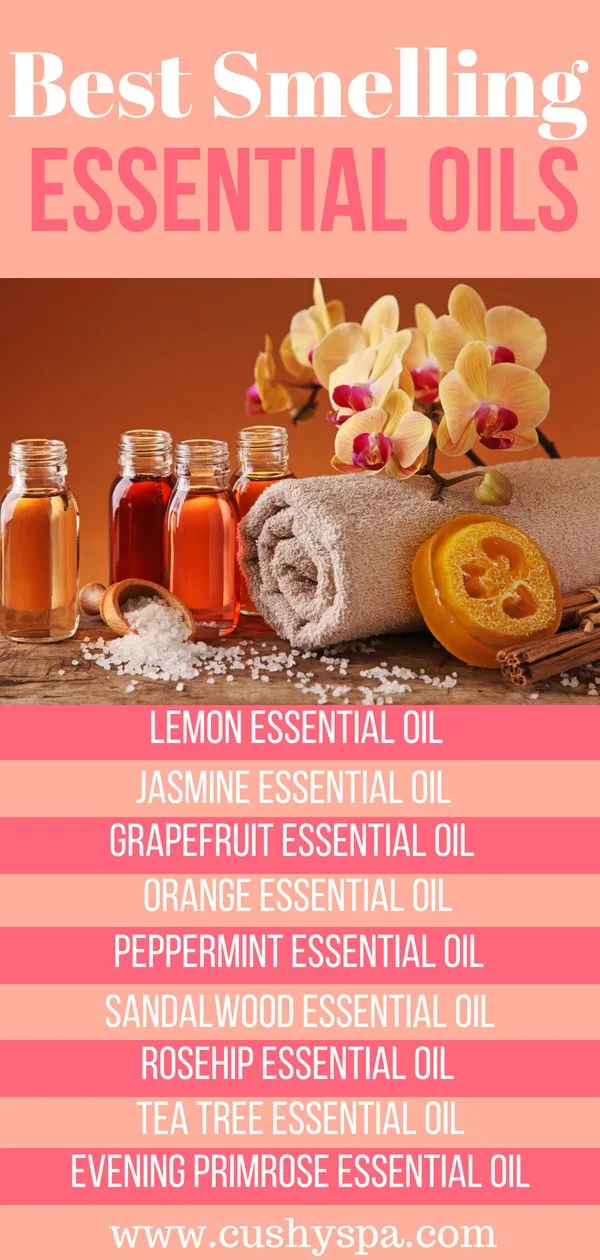 In short, these are the essential oils that smell great:
Lemon
Jasmine
Grapefruit
Orange
Peppermint
Sandalwood
Rosehip
Tea Tree
Evening Primrose
How to Naturally Scent Your Home
The smell of fresh air is unbeatable. However, lemon or orange scent during the hot weather can definitely help. The aroma of sandalwood and vanilla during the cold weather will provide warmth and comfort.
For so many years I have used scented candles and air fresheners. However, one day I decided to use essential oils to scent my house since I was just getting bored.
I have a diffuser that works really well. Although, very often I don't want to keep it running all day long. I think many feel the same way too. That's why I decided to share a few ways to naturally scent your home.
It might be especially useful for those who don't have an ultrasonic diffuser in the first place.
Water Bead Diffuser
Water bead diffusers are fun and easy to prepare. All you have to do is buy a small bag of beads, leave them in water for about six hours (I add a few drops of oil into it too) and voilà! They are almost triple in size!
Get a small jar and fill it with fully grown water beads, then add whatever essential oils you love (use more than 20 drops for a stronger scent), put the lid on, shake it, take the lid off and enjoy the best essential oil scent.
Obviously, it won't last too long but will do for a day or so. Don't forget the oil so that the aroma doesn't evaporate too fast.
Rice Air Freshener
Rice and essential oils might not make sense to some of you but it definitely works. All you need is a small amount of rice, your favorite mix of essential oils and a container or even a bowl.
Fill the bowl with rice, add in the essential oils and mix everything together. It literally takes two minutes and goes a long way. Plus, if you use a nicer looking bowl, it'll make for a nice decoration.
Aromatic Cotton Balls
I usually use this one in drawers, between couch cushions, in kitchen or bathroom cabinets, and inside pillowcases. It is super easy and yet beneficial.
You'll need some cotton balls and your favorite essential oil. Put them into a bowl and add a few drops of oil to each ball. They should smell heavenly!
Add them to a jar, color the balls if you will and enjoy the new decoration.
Gel Air Fresheners
This one might take a little bit more time to make, but it's definitely worth it. For it, you'll need gelatin powder, distilled water, salt (to prevent mold from growing), food coloring and your favorite essential oil.
In a saucepan, heat the water and salt, remove from the stove, add food coloring (whichever color you prefer), stir in the gelatin powder and pour everything into a jar.
Add some essential oils, according to your taste and allow the jar to sit for around five hours for the gel to thicken up.
These gel jars look absolutely delightful and you can even offer them as housewarming gifts!
Candle Holders
Some candle holders have a designated space where essential oil can be added. Once the candle is lightened up, the heat helps the oils to evaporate and aromas can get all around the room. A great method to diffuse essential oils if you are a fan of such things.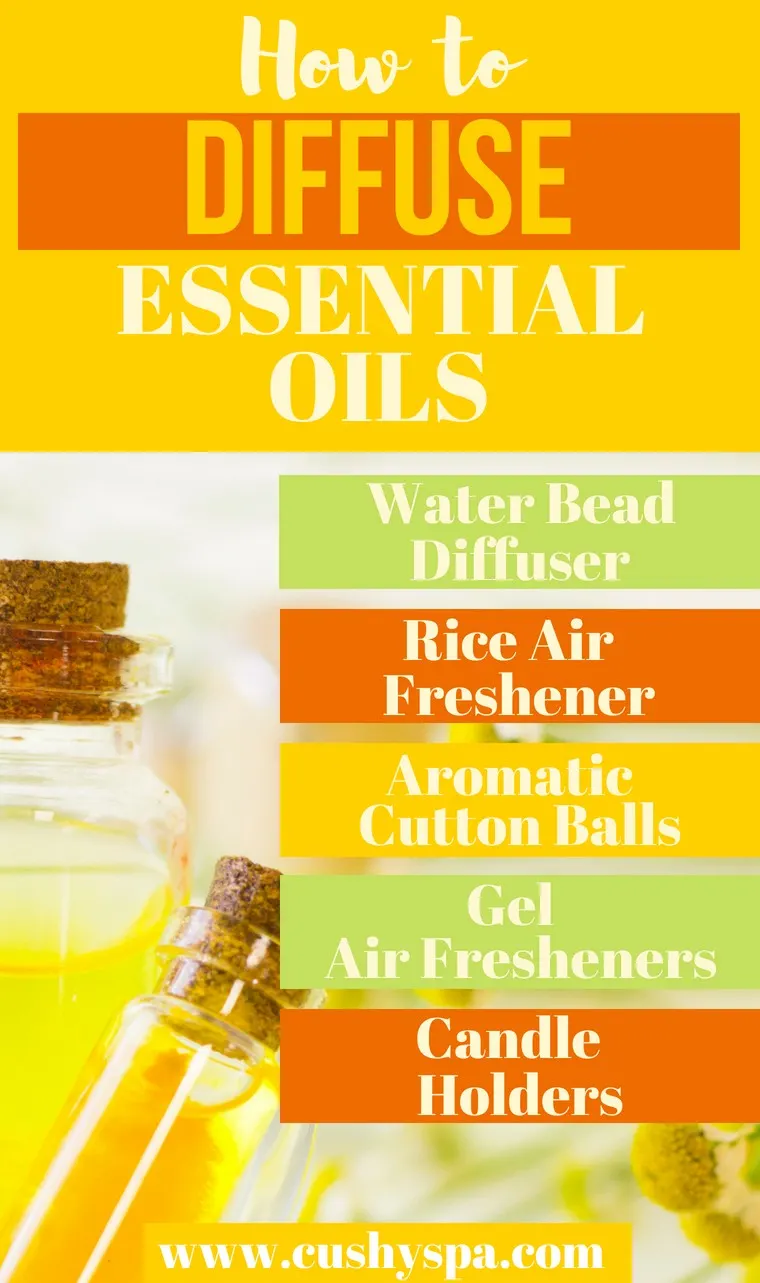 Conclusion
First of all, I hope you liked my list of oils. What are your personal favorites? Feel free to share!
Anyway, I recommend trying some of the methods to diffuse essential oils that I've mentioned above. They do look nice in your kitchen or living room! In case you have any questions, comment below, I'll do my best to answer!