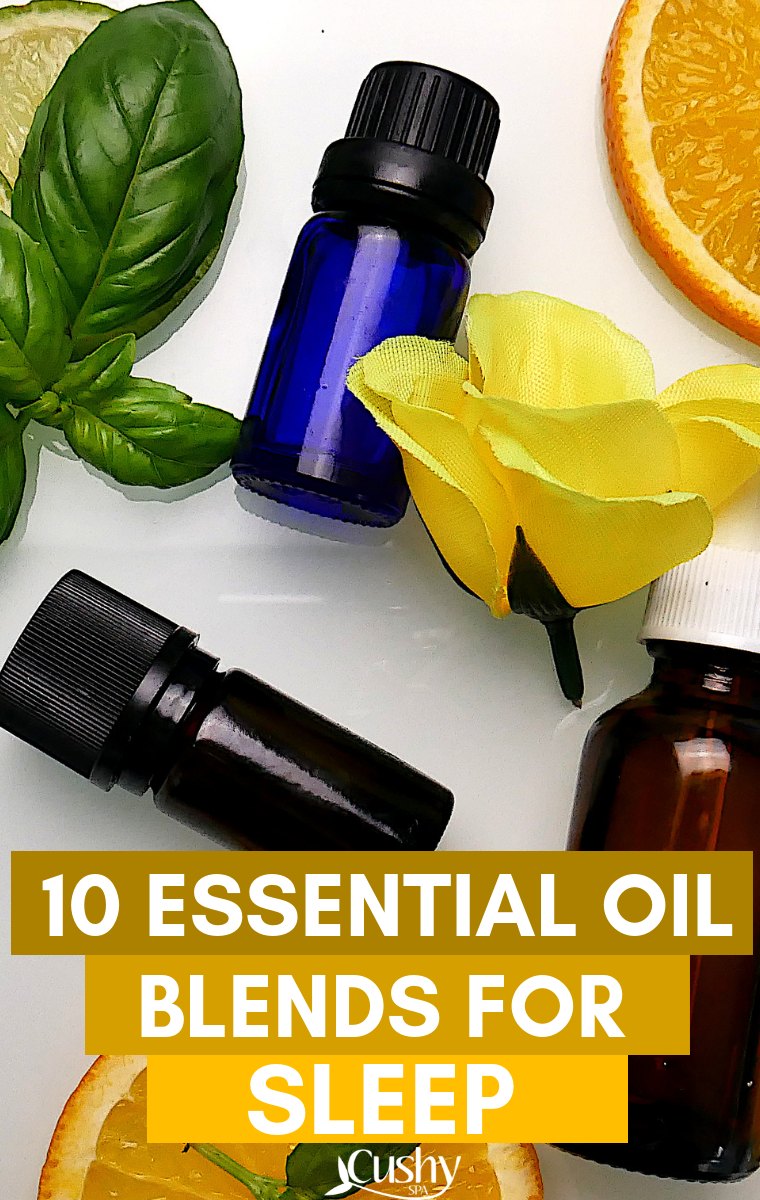 I'm a light sleeper and there's nothing I hate more than waking up 3-4 times every night just to later toss and turn on my bed and try to sleep again. I've tried different things to have an uninterrupted deep sleep and nothing has been as effective as using essential oils.
So, we know that essential oils contain plenty of goodness but which ones would help you to sleep? Moreover, which ones are safe to use in a diffuser? If you've been wondering about it, then you have come to the right place.
Today I'm going to share my favorite essential oil diffuser recipes for sleep that will put you in a deep slumber. Sometimes, it's a blend of a few oils that will help you sleep like a baby. As they say, there's nothing better than a good night's sleep and you definitely deserve it.
10 Essential Oil Diffuser Recipes for Sleep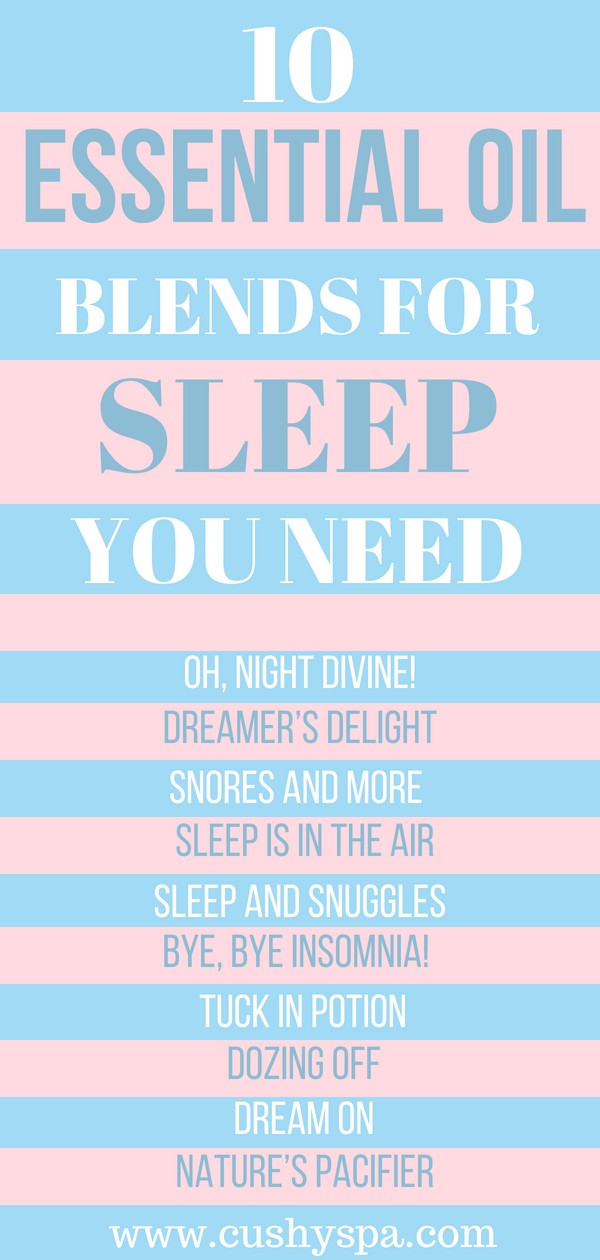 1 drop of Palmarosa oil
2 drops of Vetiver oil
2 drops of Lavender oil
1 drop of Cedarwood oil
All you need is a bottle of few essential oils and you'll soon notice the improvement in your sleep quality and duration. At least you should.
Obviously, all of us react to different things differently. Thus, it doesn't necessarily mean that it's something that's going to help you.
The most recurring ingredient in these essential oil blends is lavender oil. You probably wonder how it actually helps. I've done a little bit of research and that's exactly what you should know.
Lavender's Lullaby Effect
When it comes to sleep and relaxation, lavender essential oil has been the most studied (source). It also proved to be one of the most effective essential oils when it comes to that. But be wary of which lavender oil you buy. Why? Because you could get the opposite effect. Confused? Let me explain.
There are four strains of lavender available. Out of the four, Lavandula Angustifolia is the type that helps with inducing sleep by as much as 20% (source).
But, Lavandula Latifolia could actually make you feel energized and rejuvenated! So make sure that you pick the right one by checking out the Latin name of the Lavender.
Other Essential Oils That Help with Sleep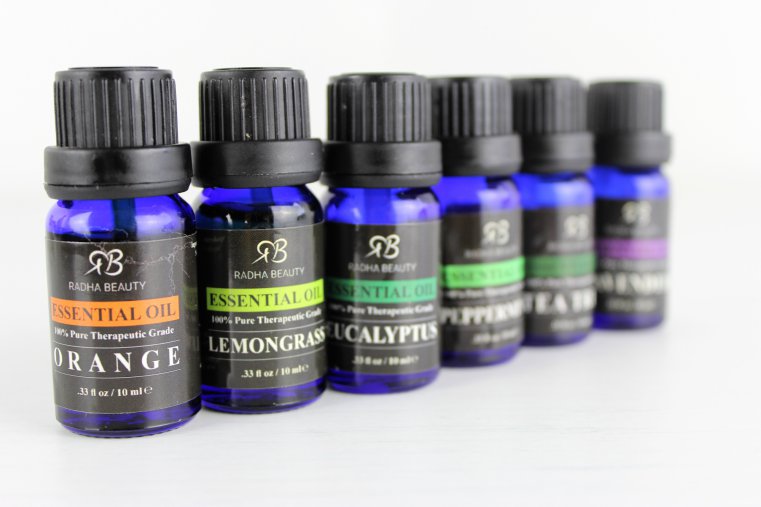 This is an original picture. Feel free to use it but please credit this page. 🙂
While Lavender oil is the star of the show, some other oils also carry out their role to help with your sleep. These include:
Frankincense acts as a relaxant. That's especially if you suffer from chronic stress, pain, and anxiety.
Obviously, all of us react to different things differently. Thus, it doesn't necessarily mean that it's something that's going to help you.
Cedarwood is the earthy, woody fragrance that anybody would love. It triggers serotonin production, which in turn releases melatonin.
Bergamot relaxes the body and the mind. You will feel the tension seep out of your body due to the production of serotonin and dopamine (source).
That's induced by bergamot. So, you'll both feel relaxed and sleepy. If Bergamot essential oil is hard to come by, you can replace it with clary sage oil.
Scents have a strong influence on our bodies. They may evoke emotions or trigger memories.
Smells interact with the nervous system to relax or excite us, and aromatherapy exploits just that to provide a healing effect. It makes use of essential oils to reduce stress, induce sleep, and improve the quality of it (source).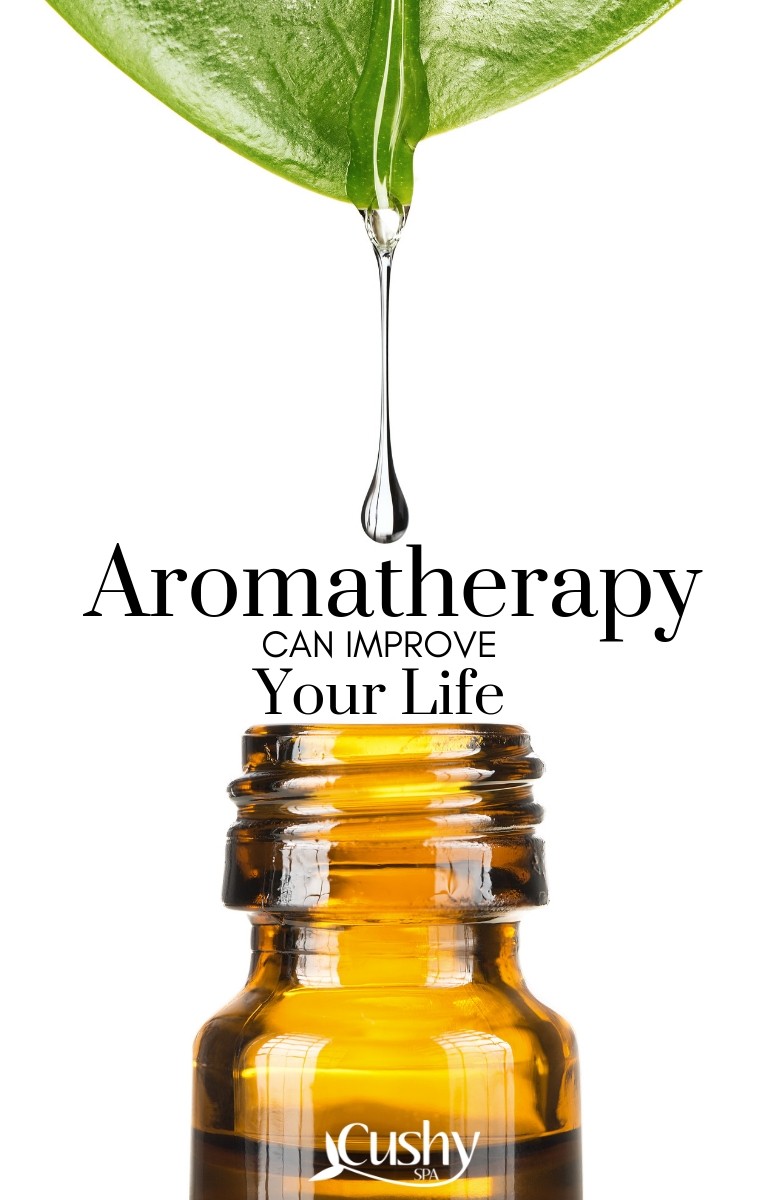 Aromatherapy is not limited to just soulful healing. Here are some reasons why you should switch to aromatherapy to deal with your sleep woes.
According to a study conducted in a cancer center in the UK, aromatherapy improves sleep quality

. Almost all participants continue using aromatherapy to get better night's sleep (

source

). This is even more reassuring considering that cancer patients find it hard to sleep.
Aromatherapy has been so beneficial that healthcare systems are planning to integrate aromatherapy in treatments (

source

)

. And yes, this also includes those who find it difficult to get a good night's rest.
Most essential oils have a relaxing effect on your body. They can reduce stress and anxiety.
Synthetic drugs can leave you feeling groggy, dazed, and tired. But, sleep induced by aromatherapy will leave you well-rested and energized!
As we age, our bodies grow immune to benzodiazepines. These are 

primarily

 used for sedation. Studies show that aromatherapy is effective even on such subjects. Thus, they might replace drugs that contain benzodiazepine (

source

). 
So, what are you waiting for? Go ahead and try out these 10 essential oil diffuser recipes for sleep to have a good night's sleep. Do let me know in the comments section about your experience with these essential oil blends.