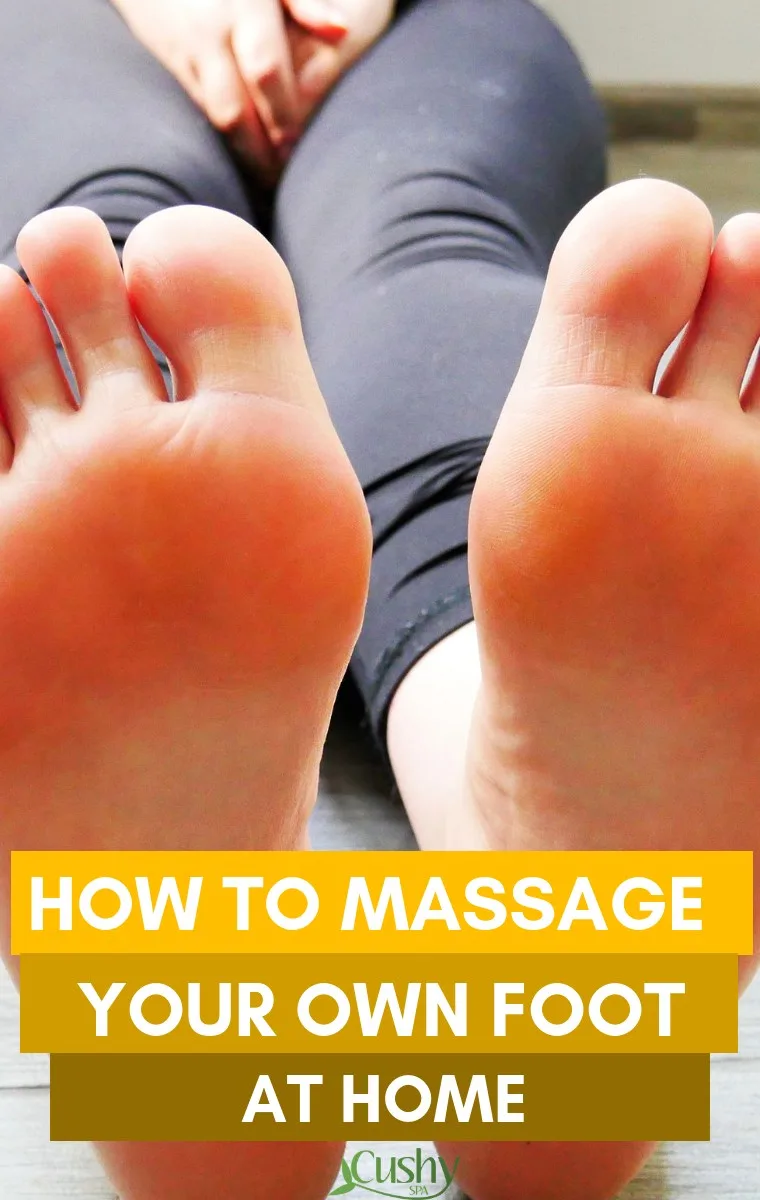 Stress has become a core identity of life in current times. I am always rushing from chore to chore, trying to handle everything. If you are anything like me, striking a perfect balance between all things is a difficult task, it literally keeps you on your toes.
This blog is supported by readers purchasing featured products. When you buy products with my links, I earn a commission at no extra cost to you. Here is my full affiliate disclosure.
Your legs and feet have to bear the brunt of the constant hustle-bustle. In fact, standing can take up a chunk of your day! No place to sit when on the train or bus? Stand. Waiting in a queue? Stand. Cooking a meal? Stand. By the end of a busy day, your feet can surely be exhausted! After I have had a hectic day, nothing can be as relaxing to me as a good foot massage.
I have a 'round the clock masseuse to cater to my foot needs at all hours – Me. Yes, you read that right. I am my own masseuse and you can be one too! In this post, I will teach you how to massage your own foot.
Foot Massage Helps the Whole Body
Giving yourself a foot massage is no rocket science. All you need is basic knowledge of the pressure points on the feet and you are good to go. Also, did you know that a foot massage can alleviate pain even in other parts of the body?
Reflexology is a therapy that helps to relieve the pain in your entire body just through the stimulation of a few pressure points on your feet (and hands). It dates back to ancient times in China (source). Enough trivia, let's get started.
Steps: How to Massage Your Own Foot
Step 1: Settle down in a comfortable spot. It can be a cozy chair or your sofa.
Step 2: Rest your foot on a tennis ball and keep it on the floor. Adjust the placement of your foot according to the curvature of the ball and your foot.
Step 3: Once your foot is comfortably placed, begin rolling the ball with it. After some time, you will notice a spot that's tender. This sensitive point is the pressure point you want to focus on.
Step 4: Press your foot down on the ball at the very spot until you feel it turn soft. Do not roll the ball, just keep it stationary and push downwards.
Step 5: Hold position for 3 to 5 minutes. Make sure you do that.
Step 6: Perform the same operation on the other foot. Easy peasy!
Step 7: Now gently begin massaging the top of your feet. In tender circulating motions, begin at the point where the foot meets the leg and move outwards towards the tows. I would recommend using oil while doing it on both of your feet.
Once you're finished, you can use a foot warmer to heat up those feet.
Myofascial Release Technique for the Feet Massage
That's a very basic way to massage your own foot. It relies on Myofascial release therapy. Thus, you can target other painful parts of your body such as organs, muscles, or bones using the technique I've described above.
The biggest advantage of the Myofascial release technique is that it leaves your hands free to do anything. You could be munching on popcorn or knitting a brand-new sweater while giving yourself a foot massage!
I often resort to this method when deadlines for my university assignments are around the corner. It's extremely relaxing, plus I can carry on with my schedule.
Feet Pressure Points
You can refer to the following reflexology chart that outlines the pressure points on the feet.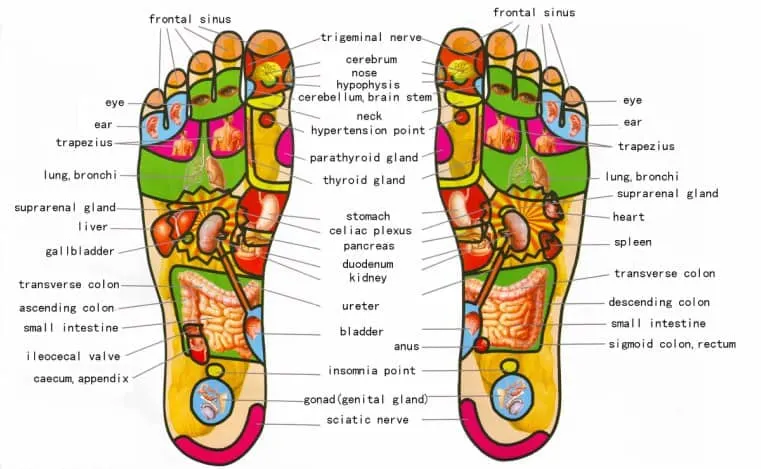 I'll make sure to write a separate post on the pressure points in the future!
I think the best part about such a self-treatment is that you know the exact points you should apply the pressure to and help yourself to relieve the pain. No one else will feel you the way you feel yourself.
Tips for Massaging Feet
Use the following tips on how to massage your own foot to give yourself a wholesome experience.
1. Pay special attention to the sore spots that feel tender. Massage the point with your thumbs in a circular motion.
2. Rub the arch of your foot from the heel up to the ball of your foot. I personally find it quite relaxing.
3. If you have been wearing tight shoes all day, then you can end your massage with a good stretch. Grab your foot on either side and pull it outwards. Do it for a couple of minutes. You'll notice how much better it feels right away.
I am pretty sure that you will feel on top of the world after utilizing these tips!
Post-Massage Exercises
Carry out the following exercises after giving yourself a massage.
1. Recline on a flat surface. Pull your feet towards yourself as hard as you can and hold them that way for 10 seconds. Now push them outwards and hold for another 10 seconds.
2. Wiggle your toes.
Extra tip: when you're working, use a footrest to avoid feet pain.
Essential Oils for the Foot Massage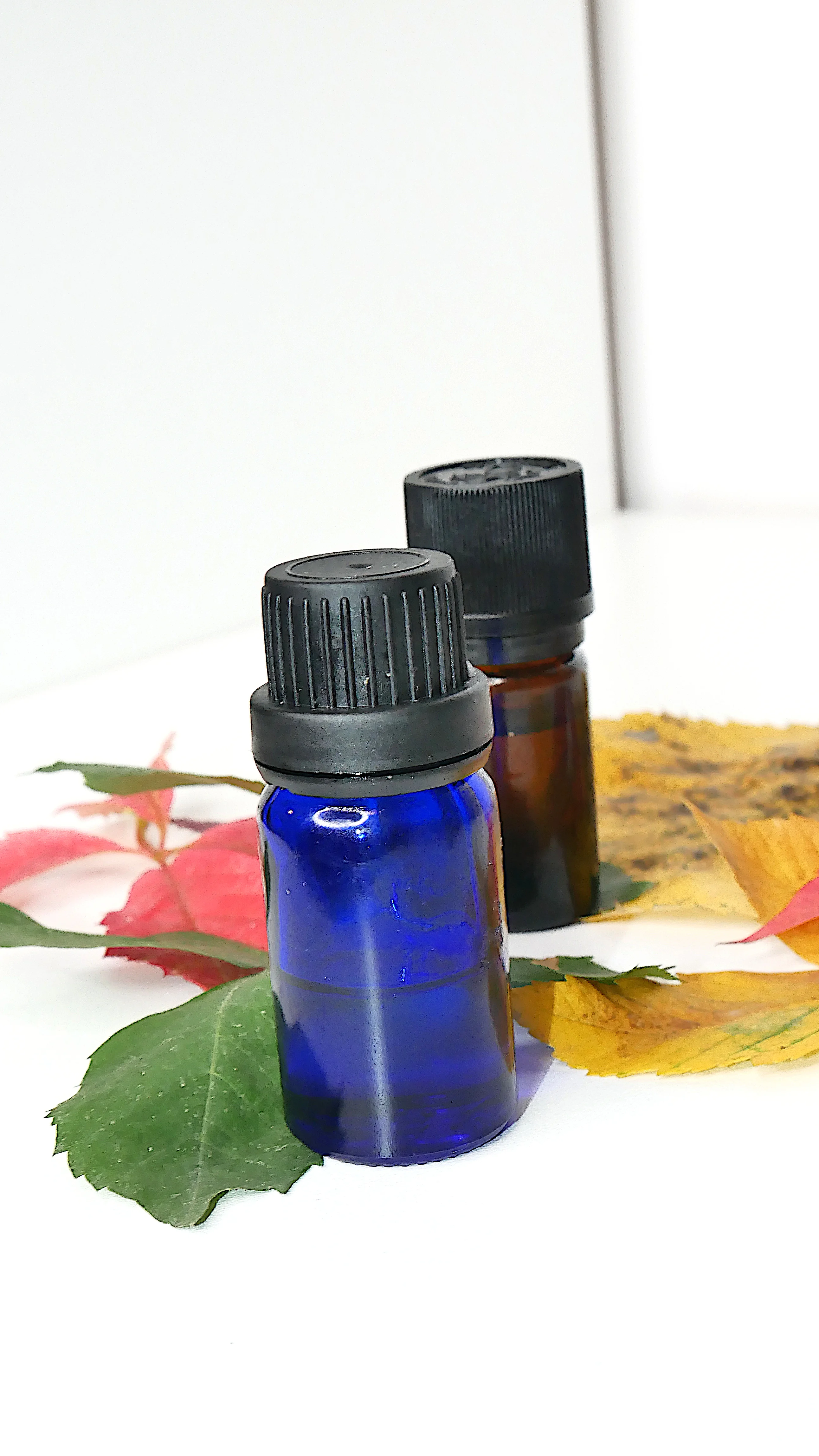 Although oil may seem unnecessary for a foot massage for some, I usually use essential oils. Especially when it comes to massaging the top of my feet.
Essential oils have a lot of different healing properties that will benefit not only your foot but your whole body too. Here are some of the oils that might come to use when giving yourself a foot massage.
1. Rosemary Oil – It is perfect for achy feet. Feel free to also add it to a heated foot spa whenever you're having some "me time".
2. Tea Tree Oil – Has as anti-fungal properties and can even help eliminate warts.
3. Lemongrass Oil – It's good for swollen cankles and those who have sweaty feet.
4. Peppermint Oil – The refreshing properties of the peppermint oil have a cooling effect on the feet. It helps with the smell too, in case you suffer from smelly feet.
5. Thyme Oil – Deodorises the feet.
6. Grapefruit Oil – It is said that Grapefruit oil helps in boosting and building immunity. Therefore, keep on inhaling it while massaging that foot!
7. Lavender Oil – My personal favorite is the Lavender oil. It's relaxing and has a soothing effect (source). You can almost feel the stress and exhaustion seep out from your feet.
Foot Massage Benefits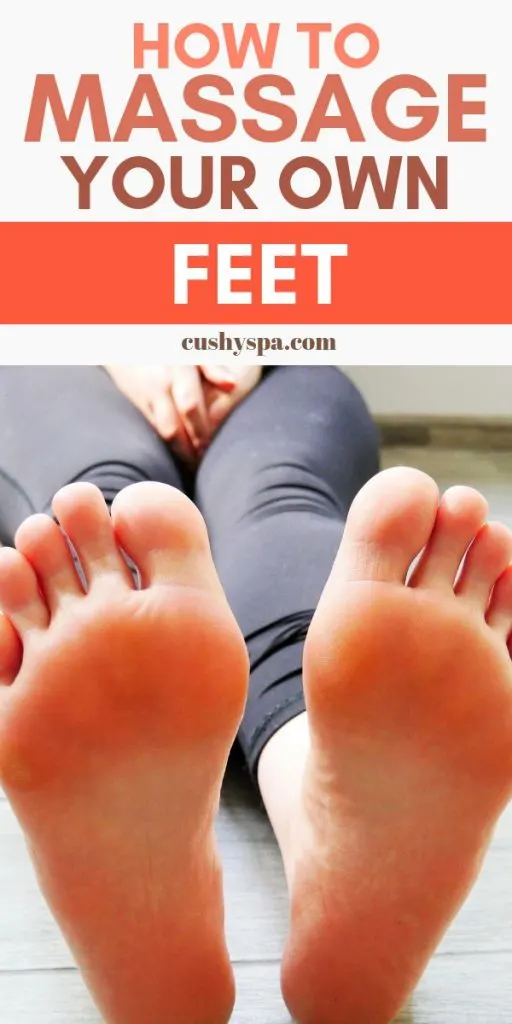 I'm sure you're asking yourself that question. Of course, foot massages are great. They make you feel like a million bucks.
That's probably the reason why many cultures use foot massages to promote well-being and health. Here are some of the benefits!
1. Relaxes You Completely
Foot massages are known to assuage anxiety. The feet have the solar plexus reflex, which is the point where all the stress of the body gets stored.
Massaging and pressing the solar plexus reflex releases the stress and brings about a perfect state of bliss.
2. Improves Blood Circulation
Stress can impede blood circulation. Indulging in a foot massage helps to improve blood circulation. You can even use Geranium oil to heighten the flow of blood.
3. Brings About a Balance
A foot massage brings your body closer to homeostasis. Homeostasis is a state wherein the body's functions are all working in a state of harmony making it balanced.
Therefore, a foot massage does exactly that and adds a bit of that balance to your body.
4. Enhances Immunity
Naturally, when the body is free from stress, it is also shielded from the harmful effects that come with it. Hence, a foot massage can prevent stress from taking a toll on your body.
The stimulation also offers a healing effect and studies have shown that techniques like reflexology aid the body in recovering from injuries.
Also, massages with essential oils like grapefruit oil to help that immune system.
5. Enriches You with Energy
A foot massage can restore you and therefore give you some energy. As a matter of fact, the core ideas of massage (and reflexology) lie in chi, which is energy, ultimate force flowing through the body.
The blockages of chi are a source of the problems. Massaging relieves these blockages. Hence, once the energy is free to flow, you can't help but feel rejuvenated.
Conclusion
So, all in all, a foot massage offers one of the best ways to de-stress. If you are anxious or stressed about anything, whether it is a deadline or work or even life at large, just pamper yourself with a lovely foot massage and watch the tension flow out of you.
I am pretty sure that it will revive your energy and help you in the long term. Now that you know how to massage your own foot, next time you're stressed out and just feel tired of life, go and give yourself some love. It's simple and yet so powerful.
The best part of it all, you don't need anyone else to bring pleasure to your own body. It's free too! Don't wait any longer and get to work! You should notice results after the first massage.