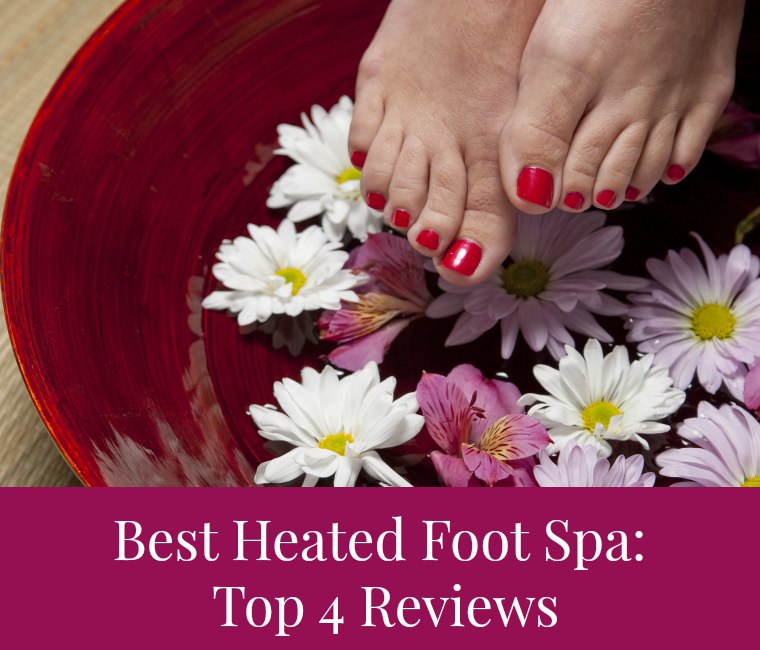 Admit it, we love to take care of our body. Nothing makes us feel better than pampering ourselves to a relaxing spa treatment. Yet, we tend to give our bodies the least priority when faced with a hectic schedule.
This blog is supported by readers purchasing featured products. When you buy products with my links, I earn a commission at no extra cost to you. Here is my full affiliate disclosure.
One thing we all have in common is painful feet that are begging for some attention. Sometimes I just dream of going back home after a tiresome day and dipping them into warm water.
Even reading about it transports me to a mental paradise, don't you feel the same way? In my opinion, if you were to have a renewed body with rejuvenated energy, you can take on even the biggest of goals with great ease.
Nowadays we're lucky to have some cool gadgets that can help us with all that. I'm sharing 4 reviews for the best-heated foot spa.
Trust me a gadget like that can change your life.
What's the Best Heated Foot Spa?
When I started compiling this list, I thought the job would be pretty easy. Don't all foot spas come with the heating element?
Wrong! I realized that some of the heated foot spas were rather redundant and couldn't even heat up the water.
So that's when I decided to save you the trouble and find out the ones that actually do live up to their names. Here are my top 4 choices.
**Check below to see more detailed reviews. You can also click above to see customer reviews on Amazon.
Brookstone Heater Aqua-Jet Foot Spa
Click Here to Check Price on Amazon
Although I am not a stickler for brands, I know that sometimes you can get a pretty sweet deal when you skip the brand tag. Nonetheless, when it came to finding the best-heated foot spa, the first that came to mind was Brookstone Aqua-Jet Foot Spa.
Brookstone is a reputed company that sells reliable massaging gadgets. Needless to say, I started my search from right here.
It's well built and even though it's a no-frills foot spa, it does its job well. It also looks like something you'd find in a professional foot spa.
The device comes equipped with two powerful hydro jets that wonderfully help with improving blood circulation and relieving tightness in your feet.
The foot spa also has rotating jets with two adjustable speeds to give a personalized massage. Don't worry about the size either, this foot spa can accommodate feet as large as size 14.
Definitely, something that would work for the whole family. All the guys out there don't really need to worry about the size.
Brookstone Aqua-Jet Foot Spa heats up the water and brings it up to about 45⁰C (115⁰F) just in a few minutes. Obviously, it maintains the heat and you don't have to go through the hassle of changing the water.
All you need to do is sit back and relax. The foot spa has two rolling nodes that offer a stimulating massage to the arches of your feet.
It also removes the calluses on your feet and exfoliates the foot pads and heels with the removable pumice stone.
Pros
Cons
Final Thoughts
While the price is in the higher range, the benefits are obvious. With such a sturdy build, the product is basically an investment.
And that justifies the price. Powerful jets can be controlled to your liking so that you can adjust to your needs.
I have this foot spa at home and it has never let me down. I finally made my boyfriend use it too and he's enjoying it a lot!
We've had it for 2 years now and it's going strong.
Ivation Foot Spa Massager
Click Here to Check Price on Amazon
Ivation Foot Spa Massager claims to relieve soreness from worn-out feet. The advantage it has over Brookstone is that you can add essential oils and bath salts to it.
And benefits of that are obvious – a more relaxing experience and softer feet. Like other foot spas, it encourages blood circulation, and rollers alleviate the aches in arches.
The temperature it can reach is 44⁰C (112⁰F). Probably the best thing is that you can control the heating as per your convenience unlike with Brookstone's heated foot spa. That's definitely a good feature.
When it comes to massaging techniques – this device uses Shiatsu, Hydrotherapy, and Acupressure. That's quite cool since you can get constant massages for little to no price in the long run.
It comes with various built-in functions that target different parts of your feet. They have a helpful manual for understanding what it is that your feet might need.
The box includes the foot spa, brush attachment and acupressure attachment too. It has a nice LCD display that shows the countdown timer and the functions that you have selected.
A really cool feature for the price, I must say. It has motorized rollers at the top for the balls of the feet, while the central massaging heads can be manually operated. All in all, definitely an affordable option!
Pros
Cons
Final Thoughts
A friend of mine, who is currently using the Ivation Foot Spa Massager, cannot stop doting on it. Although, she did recently complain about the heating element developing a mind of its own after the first few uses. It has long handles which help to carry it around. That, I think, is very convenient. The display is very helpful too. Also, if you're fan of adding salts to baths, this gadget is worth a try since it can actually do it. Also, the price isn't that high either.
ConAir Foot/Pedicure Spa
Click Here to Check Price on Amazon
Going by the appearance, this is certainly the most attractive heated foot spa that I've come across. With all the LED lights, it looks like the manufacturers have really paid attention to details and the little things that matter.
It has 3 buttons that you can easily push with your feet, in case you don't like bending. They control LED lights, waterfall, and intensity of bubbles.
The Blue LEDs look quite cool in the dark and help to relax. The flowing waterfall massages the top of feet quite well too.
It has 3 pedicure attachments: a brush, pumice, and massage heads. It also comes with two-foot rollers on both sides of the device.
The heater is not really powerful so you might have to pour warm water into the bath. Although, it does maintain the temperature fairly well. So, you should be fine once you add heated water.
Pros
Cons
Final Thoughts
Love the waterfall feature and it does pamper your whole foot. The neat attachments can also be used after the session to get those feet into a nice shape.
I found the unit to be a little too loud for my liking, can be very annoying if you're watching videos on YouTube or TV.
The bubbles set off noises that are comparable to a vacuum cleaner. I'd recommend using headphones to drown out the noise.
While it does not really heat the water effectively, it can maintain the temperature for about 15-20 minutes, which is just enough for some people who enjoy a good soak. It's not a bad choice for the price and I do love those LED lights.
HoMedics Foot Salon Pro
Click Here to Check Price on Amazon
HoMedics is yet another famous name when it comes to massaging and personal care. This heated foot spa is more oriented towards a complete pedicure experience. The foot spa has a vibrating unit too.
It comes with 4 separate attachments: two grains of pumice stone, rough and smooth, cleaning brush, and a massage roller.
These attachments can be stowed in the built-in storage. It comes with a control panel that adjusts the vibrations, heating, and the bubbles. It can heat up cold water to 36⁰C (98⁰F), which is quite nice.
The massage rollers come with shiatsu pressure nodes that give a kneading massage to the feet. Pair it up with the bubbles, and here's the treat.
The foot spa has splashing guards that let you move your feet around without spilling over the contents. You can also make use of essential oils and Epsom bath salts to pamper your feet.
Be careful about the bubbles though, if you plan on using any soap that may lather up, then add it in very minute quantities.
As for space, it's large and can house very manly feet without making it uncomfortable.
Pros
Cons
Final Thoughts
This is a nice device for tired and overworked feet. I like the attachments since they help you to remember to take care of that foot.
You can make use of bath salts and essential oils to heighten the overall experience too. The heating element works ok.
However, it's a shame that you cannot control the temperature to have the water as hot as you like it. I personally love it very hot and I feel like that's a big con.
Although, given the price for which it's available, it's a fair compromise. I wouldn't recommend it for those with sensitive feet, but if you're wishing for a deep cleansing experience, it's really not such a bad choice.
Read More: How to Get Rid of Calluses
The Importance of Keeping Your Feet Healthy
Feet are hands down the most neglected part of our body. We care for our face and hands but hardly do we think of our feet.
I thought I would point out a few things and explain why caring for your feet is important.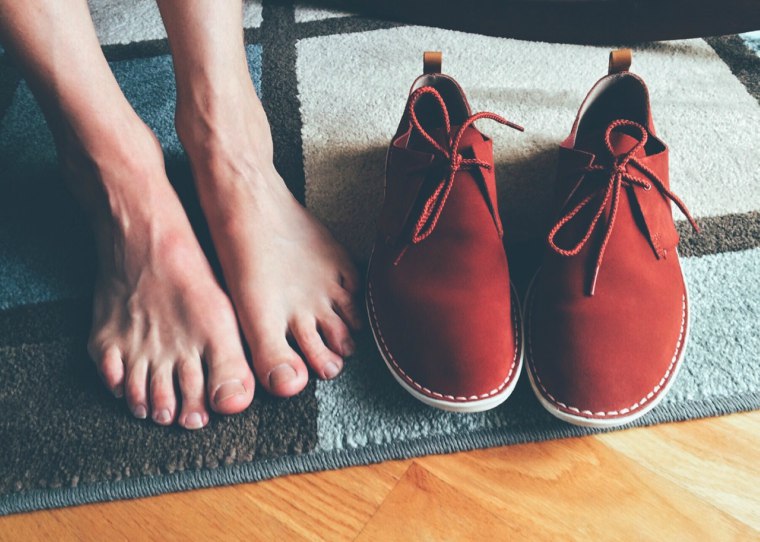 Feet are Prone to Infections
Thus, caring for your feet will ensure that you are not plagued by any infections. Especially the fungal ones.
The best trick – maintain good hygiene and keep them dry. Don't forget to make use of fresh and clean footwear and avoid sharing your shoes with other people.
Additionally, if you often go to the gym and take showers in public places, always wear flip flops to avoid unnecessary fungal infections that are so easy to catch from others.
Feet are Vital to Our Movements
Needless to say, feet maintain the gait or the walking cycle. Taking care of your feet ensures a good balance.
Moreover, some foot problems can even lead to muscular dysfunction, which can cause a lot of discomfort.
Foot Problems May Affect Other Parts of Your Body
Foot problems can have an effect on your ankles, knees, hips, and even spine. In fact, the neck pain bothering you could actually be stemming from your feet!
If the signs persist, try massaging your feet and see your doctor.
Reflexology Can Relieve Pain from Other Parts
Reflexology is an art that aims to alleviate the pain from other portions of your body through your feet. While it's a bit of a science, anyone can learn it and use it to solve possible health issues.
All in all, caring for your feet is equivalent to caring for your entire body, so please don't neglect them.
Read More: How to Get Rid of Corns on Feet
Conclusion
As you can see, you don't necessarily need to visit a spa or get a pedicure regularly to keep your feet baby soft. I'm hoping I helped you to find the best-heated foot spa.
It also does for a great gift! I know all of us are different and our budgets are limited, therefore the list includes gadgets of all price ranges.
Let me know if you have any questions or concerns. Comment below and I'll do my best to help you out.
Sources
http://www.scielo.br/scielo.php?script=sci_arttext&pid=S0104-11692017000100321
https://www.ncbi.nlm.nih.gov/pmc/articles/PMC3132870/