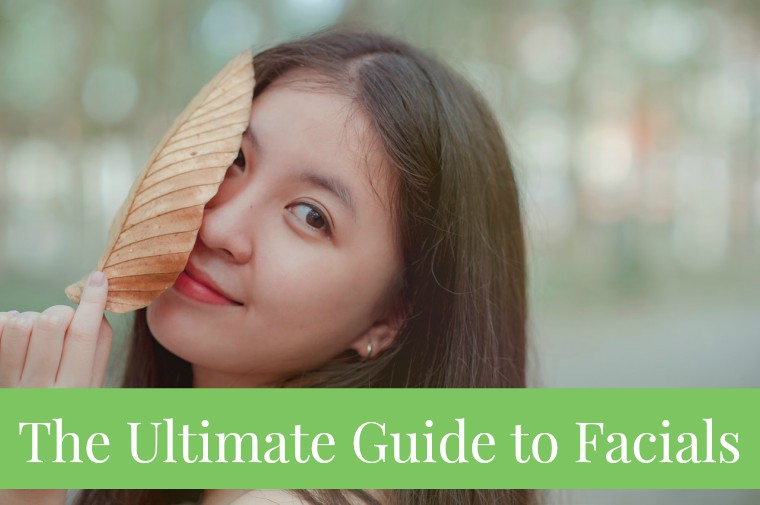 Ladies, we all know that a facial can make you feel like a million dollars. But have you ever wondered what a facial really is? Are you aware of the different kinds of facial treatments?
Or the various masks used for a facial? If you're not confident in whatever you know about facials, then it's about the right time to learn about them!
Being aware of what you're putting on your skin and doing to it is important. Once you know of all the basic building blocks of a facial, you can then figure out your own needs and see what works best for your type of skin.
This blog is supported by readers purchasing featured products. When you buy products with my links, I earn a commission at no extra cost to you. Here is my full affiliate disclosure.
What is Facial?
We have heard this term being thrown around so often that it has slowly lost its meaning. Therefore, let's begin with the obvious: what's a facial?
A facial (or facial treatment) is a set of multiple skin treatments of mainly the face to get rejuvenated, glowing, and healthy skin. It includes a long list of treatments like skin analysis, steaming, extraction, exfoliation, moisturizing, facial masks, peeling, and even massage!
It could be a short procedure containing one or more of the techniques, or all of them carried out in a systematic manner as a complete procedure. Depending on your skin type and your facial needs, a beautician can determine the suitability of a facial that may contain a combination of certain steps.
Of course, you can also be a judge of your own skin's needs and identify its requirements.
Facials Help with Recovery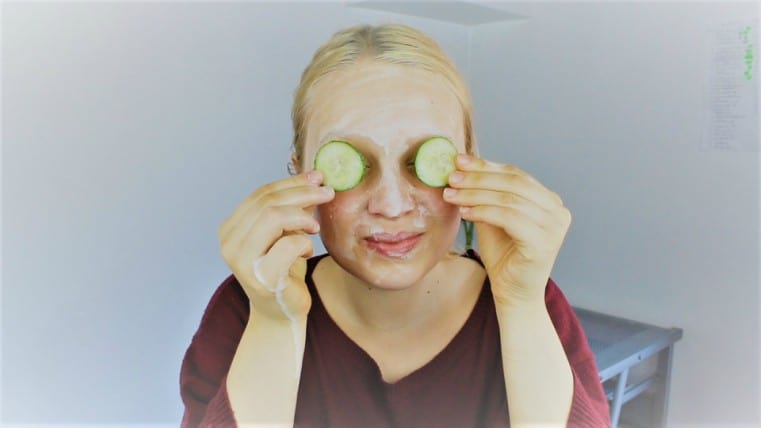 Facials can also help the skin recover from ailments. Some are used to target dry skin while others counter oily skin. Getting a facial just for the sake of pampering is a perfectly reasonable excuse too!
All in all, a good facial treatment leaves your skin refreshed and gives it a certain glow. The main purpose behind it is usually to make your complexion look healthy and fresh.
Most importantly, such a beauty procedure gives a sense of freedom and healthiness that anyone can appreciate.
What's a Facial Mask?
You need to select a facial mask keeping in mind the skin condition you wish to fix or the type of your skin. Suppose you have dehydrated skin, then you would probably want to hydrate your skin.
Similarly, if you have a sensitive skin that recently had inflammation of any kind, then the mask should soothe and calm it. If your pores are clogged, then you should probably aim to exfoliate it and let it breathe through the pores freely.
The main objective of a facial mask is to target skin imperfections and to rectify it. There are various types of facial masks available, all for different purposes.
The effects of these facial masks can be both short-term or long-term depending on a number of factors like your skincare regime, environment, diet, etc.
The main ingredients in any facial mask are usually organic raw products, like clay, seaweed, aloe vera, black moor mud, and algae.
They usually form the base for the mask. It's then enriched with the goodness of vitamins and minerals and/or essential oils.
Normally, a facial mask should be kept on the face for 10 to 15 minutes but it heavily depends upon the type of facial mask being used and the instructions given by the manufacturer.
Some facial masks may even be applied all through the night! However, that might not necessarily help you with getting a better night's sleep! Additionally, each mask has its own distinct texture.
The process of removing the mask also varies. It can be peeled off from the face, wiped off using a damp cloth, or directly rinsed off with water.
After removing a facial mask, you might want to moisturize and tone your skin.
Read More:What's a Facial Treatment?
Types of Facial Masks
There are two main types of facial masks classified according to the base of the mask and the effect of it.
The base of the Mask
Different classes of facial masks are given their names according to the base of the mask. That basically means that most of the time its name actually tells you what ingredient is dominant in the product.
SETTING MASKS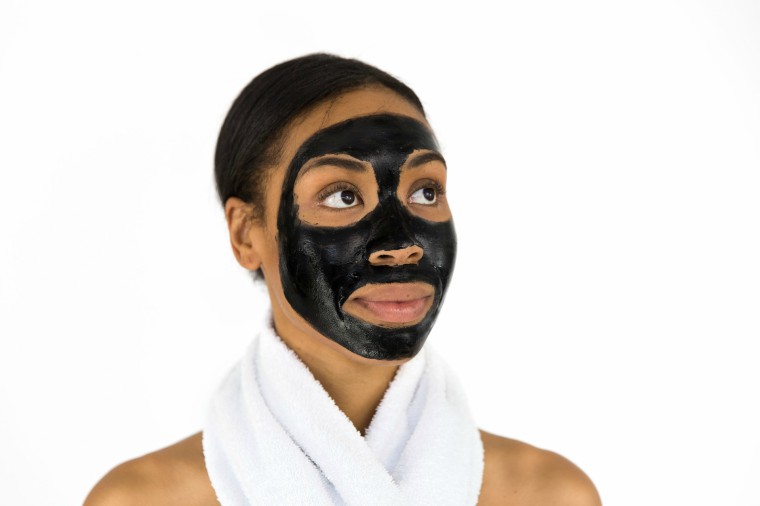 Setting masks or Solidifying masks get their name from the thick consistency and the property of setting onto the skin after a period of time. They can harden into plaster form (as in the case of clay facial masks) or become rubbery (as in the case of gel masks).
These facial masks sit on the face for an extended time and hence have a greater and deeper cleansing effect.
Clay Mask
These are largely used for oily to regular skin. Clay masks contain clay as the facial mask base.
Bentonite or kaolin is added to help it with absorbing oil and tightening the skin. These facial masks clear the skin out by attracting dust, dead skill cells and oil from the surface of the skin.
In this way, the mask is able to lure out the mixture of unnecessary things from your pores and unclog them.
Gel Mask
These are almost the opposite of clay masks. They have gel or gelatin as the base of them.
Needless to say, they're used for dry skin and work especially well on sensitive skin. Gel masks keep the skin supple.
They're also far less messy since they can be simply peeled off.
Hybrid Mask
These facial masks are a savior for those who have combination skin. The base contains both clay and gel.
Some hybrid masks also contain microbeads. They help with removing dry and dead skin cells on the surface.
Sheet Mask
Sheet masks have become fairly common in recent times. They're best for dry skin, especially if you feel like revitalizing it.
Sheet masks are paper-like. They need to be dipped in liquid before applying on the face. The skin absorbs the moisture while the body heat sets the paper mask.
They're good for toning the skin too.
NON-SETTING MASKS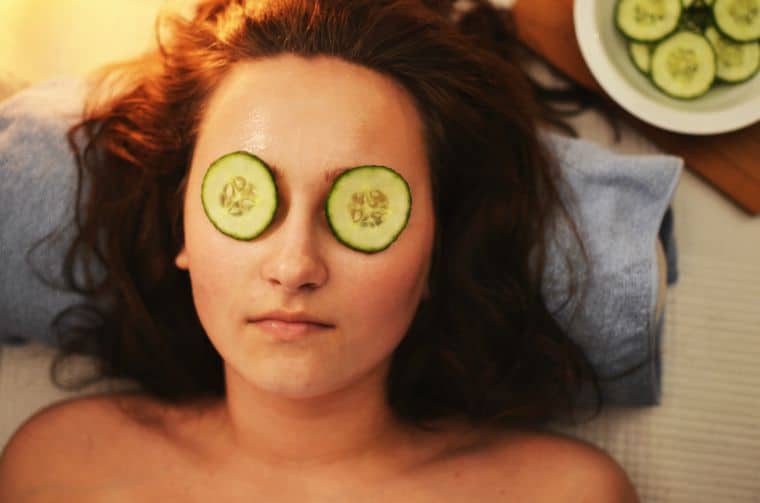 These masks are milder than the relatively harsh setting or the solidifying masks. They do not sit on the face for a prolonged time and can be washed or wiped off after a short while.
These do not absorb any sebum, but they do a pretty good job at cleaning it while keeping the moisture intact. Can be used by those who have very sensitive skin.
Cream Mask
Cream masks are ideal for those having dry skin. The skin gets moisturized using the hydrating creams.
These may even contain oil or water microbeads that keep the skin damp.
Oil Mask
As the name makes it evident, oil masks are basically oil applied over the face. Essential oils are rich in vitamins that can be directly absorbed by the skin.
Oil masks use that to hydrate and replenish the skin. Once again, it's suitable for dry skin.
Wax Mask
Believe it or not, paraffin wax for skincare has been used since the days of the Roman Empire! And the paraffin wax facial mask has been under development since 1960s!
They can reduce wrinkles, clean pores, and moisturize your face. All that with a bit of relaxing touch.
Biological Mask
Biological masks make use of natural ingredients taken from plants, herbs, and fruits. You can make biological masks right at your home using the ingredients right from your kitchen.
Make use of gelatin if you wish to transform your non-setting biological mask to a gel based one. I make use of yogurt, honey, and fruits regularly to make something of my own.
Head to my channel to learn more about that!
Effect on the Skin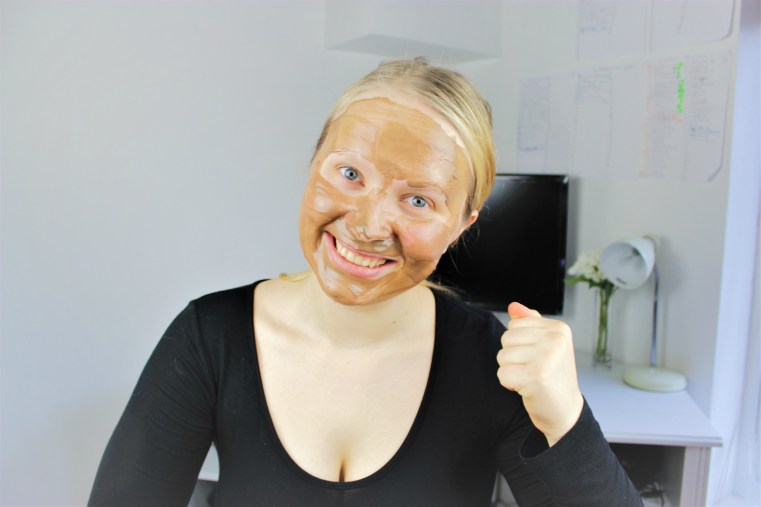 Some masks are called the way they are due to their abilities to fix some problems. It's just a name but it does help to get an idea of what the mask could offer.
Facial Masks for Acne
Acne breakouts can be quite a nuisance. These face masks not only reduce the effects of the acne breakout but also try to prevent them.
Many facial masks for acne-prone skin contain raw and organic honey due to its anti-bacterial, anti-inflammatory, and antiseptic property.
Deep-Cleansing Facial Masks
As the name suggests, these facial masks have can deep cleanse your skin. They unclog the sebum blocking your pores, discard dead and flaky skin, remove blackheads, and get rid of not only surface dirt but also the dirt logged in your pores.
Most of them are solidifying masks.
Facial Masks for Scars
Severe facial injury or acne can leave behind scars that can cause discomfort. They usually heal the scars and minimize their visibility.
The masks generally contain Turmeric (antibacterial and antioxidant) and can even have lemon or wheatgrass extracts that help bleach skin and therefore hide scars.
Brightening Masks
Tanning, stress, tiredness, or even the weather can cause your skin to lose its luster and glow. If you want to revitalize your dull skin, then you can make use of skin brightening masks.
Brightening masks will leave your skin glowing and fresh.
Facial Masks for Hyperpigmentation
Hyperpigmentation is caused by the increase of melanin. That's usually due to hormonal imbalance, exposure to the sun, and even pregnancy.
Melanin is a pigment that darkens skin and could potentially cause an uneven skin tone. These facial masks aim to whiten skin where it's darker.
They're usually enriched in Vitamin C which improves collagen production and bleaches skin where possible.
Skin Tightening Facial Masks
Skin tightening face masks help get rid of wrinkles, sagging and baggy skin. It usually contains proteins and antioxidants that will make your skin firmer and more elastic.
Some are effective even against fine lines.

Source: thepathmag.com
Basic Steps of a Professional Facial
In case you're up to go to get a professional facial, here are some of the basic steps a beautician will usually follow. It's good to know what you're signing up for!
Consultation
This is the first step where the aesthetician will offer you a consultation. Based on where you go, you might get a direct session with the aesthetician or just have to fill out a form.
Your skin issues will be talked over and the aesthetician may even probe into your medical history to know if you are consuming drugs that can adversely affect your skin.
You might need to talk about your water consumption, diet, and skin products that you currently use. It's best to clearly tell them what you're looking for in the treatment and what results expect.
Cleansing
You will have to dress up (or rather undress) as per the protocol of the spa or salon. The aesthetician will secure your hair using a towel or a headband.
They will then begin cleaning your skin with aesthetician wipes, sponge, or cotton pads. The cleansing agent can be anything: gel, lotion, cream, or even massage milk.
Any of these products will remove all your makeup.
Skin Analysis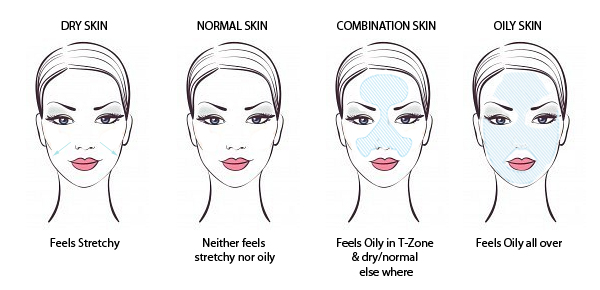 The aesthetician will put cotton pads on your eyes and light up the magnifying lamp. They will analyze your skin, identify the skin type, and the skin ailments that you're likely to suffer from.
The skin evaluation may also include pinching the skin to test the elasticity. They will consult with you as to what they find and what products they intend to use. It's quite an important part since it'll affect your facial's price.
Steaming and Exfoliation
The process of steaming and exfoliation can be carried out simultaneously or one after the other. In fact, if your skin is sensitive, then the aesthetician may even skip the steaming completely. Steam helps to soften blackheads and whiteheads.
It opens up the pores allowing the skin to breathe too. Exfoliation involves removal of the dead skin present on the surface and in the pores. It can be carried out enzymatically or through manual scrubbing.
Chemical (or Enzyme-based) exfoliation products are left on the face for some time. Mechanical exfoliants contain a gritty texture that rubs at the skin, thus removing all the dead skin.
Afterward, heated moist towels might be applied to your skin to soothe it.
Extraction
Depending on whether you have blackheads and whiteheads or not, the aesthetician might need to begin their removal, which is known as extraction.
They either do it manually by pressing around the plugs with cotton swabs, or they make use of a blackhead extractor. The blackhead extractor is a stainless-steel device that gently rids the skin of blackheads.
Massage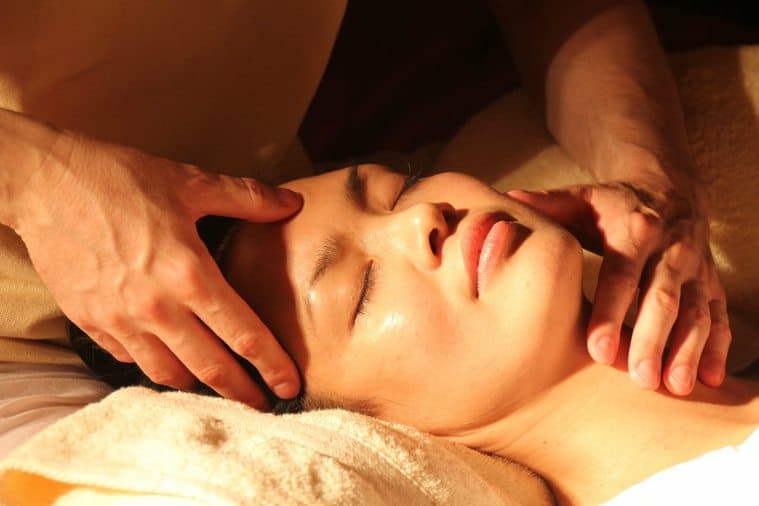 The massage that follows relaxes facial muscles. It makes use of the effleurage techniques to stimulate your skin.
The aesthetician may even enhance the experience with massage oil or lotion to lubricate your skin.
Facial Mask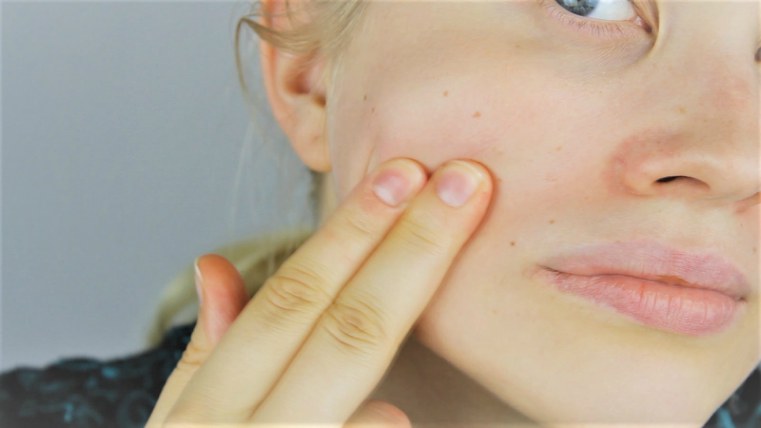 This is my original picture. Feel free to use it but credit this page.
Based on the skin evaluation, the aesthetician will apply an appropriate facial mask.
While waiting for the mask to dry/set, you might receive a massage on other parts of your body.
Final Touch
Once the mask is removed, the aesthetician will apply a serum that suits your skin. You might also have a chance to get a skin toner, lip moisturizer, skin cream, eye gel, and even sunscreen if it's daytime outside.
Afterward, you'll get final suggestions on how to take care of your skin and the products you should use.
Pros
Cons
How to Do Your Own Facial at Home
Naturally, it may not always be possible for us to drop into our nearest salon and pamper that skin.
That's where learning to give yourself a facial comes handy. Here are the step-by-step instructions to do it at home.

Source: mariobadescu.com
Step 1: Cleansing
You cannot begin a facial treatment on dirty skin. Hence, it's important to cleanse it.
Begin with washing your face with clean water. You should rinse it with warm water since it'll soften the pores and let them open a little bit.
Afterward, you can deep-clean the skin. There are a variety of deep-cleansers available in the market, choose on that is pH neutral.
Just dab some on your face and massage it into your skin. You'll know that the process is complete when you feel a slight stinging sensation.
Wipe off the deep-cleanse lotion using damp cotton pads or swabs.
Step 2: Exfoliating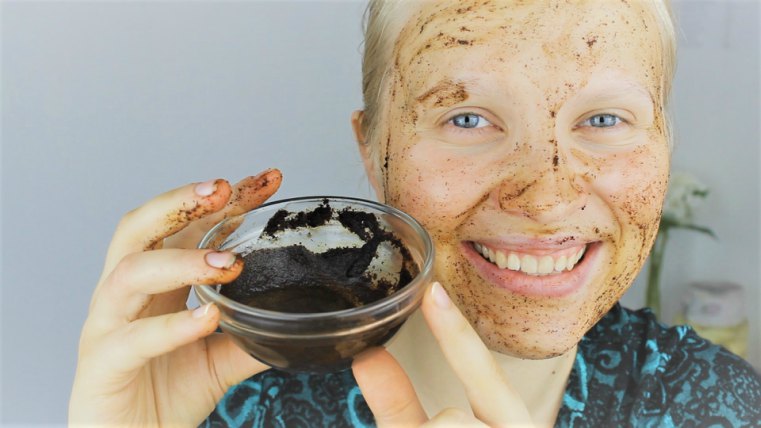 Follow up the cleansing with exfoliation. There are many different ways to exfoliate the skin.
You can make use of a loofah or a damp towel to gently rub against it. You can even use natural products like baking soda, sugar, oatmeal, honey, and coffee grains.
These make for wonderful exfoliating agents. They nourish the skin while removing the dead and flaky skin cells.
Personally, I am a huge fan of the wet coffee grain texture! A coffee scrub can wake you up a little bit too.
Step 3: Steaming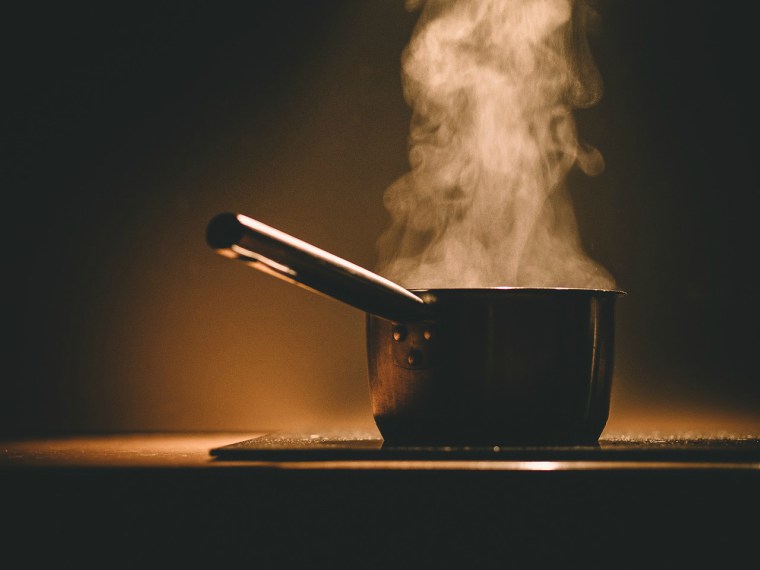 Steaming your face is essential, especially when you are giving yourself a facial right at home. Steam is the most effective way to get rid of all the dirt, bacteria, and grime that may be clogging up your pores.
It also removes surface dirt that you may have missed during the cleansing. Additionally, steam causes your skin to sweat, which in turn detoxifies it.
The blackheads and the whiteheads will become softer and easier to extract since their plugs will also open. It's simple to steam your face at home.
A steaming session that lasts about 10 minutes is enough for your skin to get revitalized.
Bring a large pan of water to boil, you can even add fresh herbs (I normally use chamomile) and allow it to simmer in the water, turn off the heat. Add 2-4 drops of essential oil (optional). Transfer the hot water into a bowl.
At a safe distance, keep your face near the mouth of the utensil. Be extremely careful because steam can cause severe burns.
Cover your head and the utensil with a towel so that the steam stays trapped. Breathe in and out gently as your pores slowly open.
If it gets overwhelming, you can lift one end of the towel to let out the steam. I especially recommend steaming for those with oily skin!
Read More:The Benefits of a Facial Steam
Step 4: Facial Mask
When it comes to making your own facial mask, there are so many options out there! Choose one depending on your skin type.
If you have dry skin, then go for an oil or a cream-based facial mask that you usually keep on your skin for a short amount of time. If you have oily skin, then choose a setting mask that will absorb all the excess sebum.
The longer it will stay on your face, the more natural oils it'll attract. Therefore, be careful to not overdo it.
Your skin should feel relaxed, soft, and reenergized once you take off the mask. If it feels too tight, pinched, or like it lost its elasticity, you have probably let it stay for too long.
It'll be a lesson for the next time. If you have sensitive skin, it's always wise to first conduct a patch test before applying it to the face.
The chances of an allergic reaction or breakouts will be minimal then.
Step 5: Face Massage
Gently begin massaging your face with your fingertips using a circular motion. Also, use long strokes.
This will improve the blood circulation towards the surface of the skin. You may even make use of massage lotion or any essential oil that you deem fit.
I prefer to face softening oils that are also light like jojoba, coconut, and even almond. Additionally, while massaging with oil or lotion, always consider the type of your skin.
You wouldn't want to slather your oily skin with more oil-based products. You can finish off the facial by first using a toner to close all your skin pores.
Follow it up with a generous application of moisturizer to trap the natural moisture of the skin.
Read More: How to Make Your Own Facial Treatment at Home
Pros
Cons
Natural Mask Recipes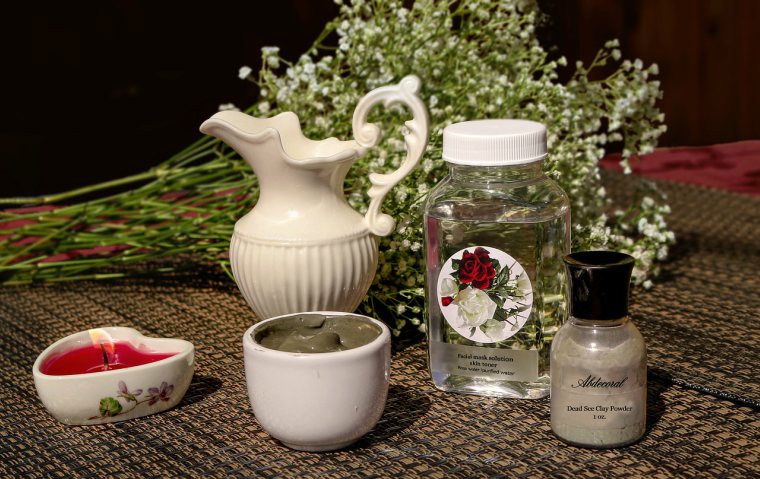 Natural facial masks are not only fun to make but also cheap. Additionally, whatever you put on your skin, you actually know where it's coming from.
So just consider that: many of the products available in your pantry could actually be raw ingredients to make a magical facial mask! And this is not a new discovery, rather, natural products have been used for centuries to handle skincare.
The only drawback that exists for these homemade masks is that they do not last for a very long. If you pop it in the fridge, then it can only last for 2-3 days.
Here's a list of some of the commonly used natural products and their skin benefits.
Honey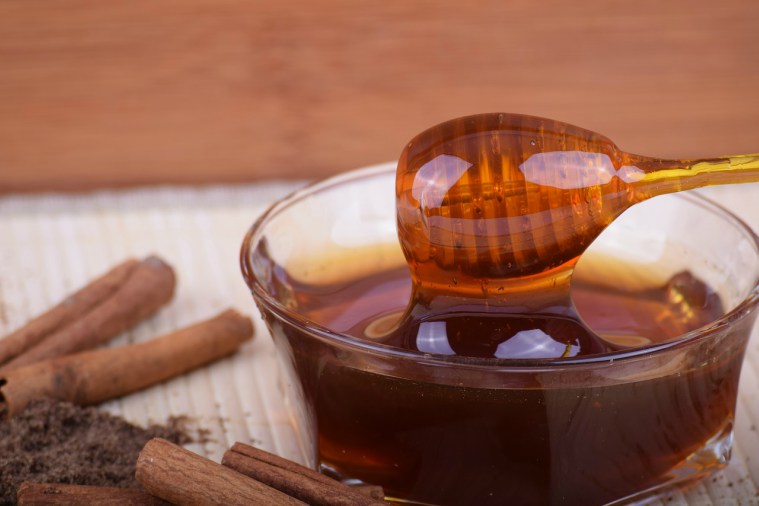 As mentioned before, honey has antibacterial properties. It can be easily used for hydrating and tightening the skin.
Also helps to achieve an even skin tone.
Eggs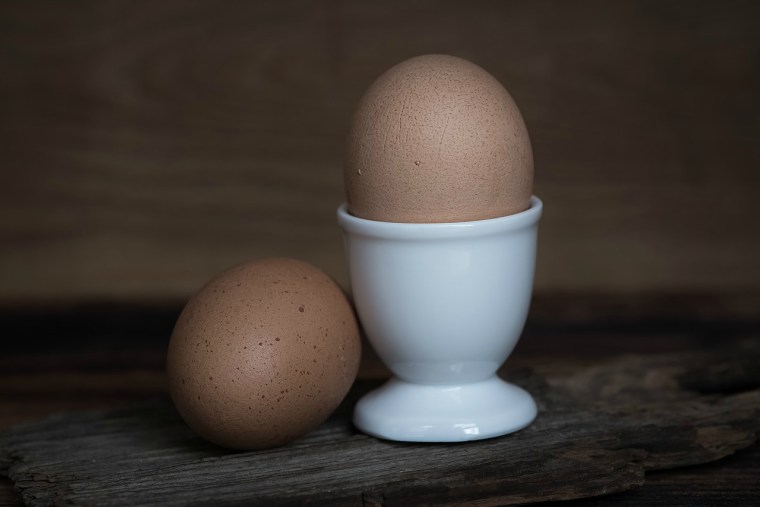 While most may be repulsed by the foul smell of eggs, they are rich in biotin – a vitamin that strengthens nails, hair and maintains skin moisture. It gives a lifting effect too.
Yogurt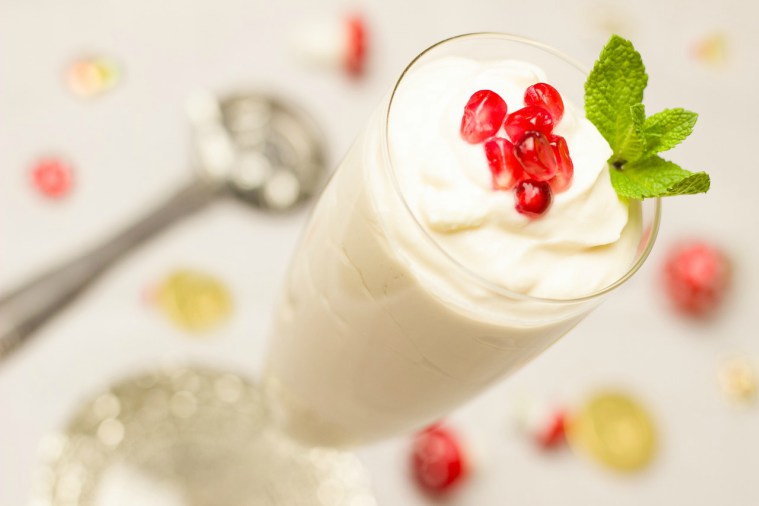 Yogurt can be applied to the face as a standalone ingredient, it softens the skin considerably and goes well with all skin types.
The natural lactic acid present in yogurt slightly exfoliates skin and kills some of the bacteria.
Avocado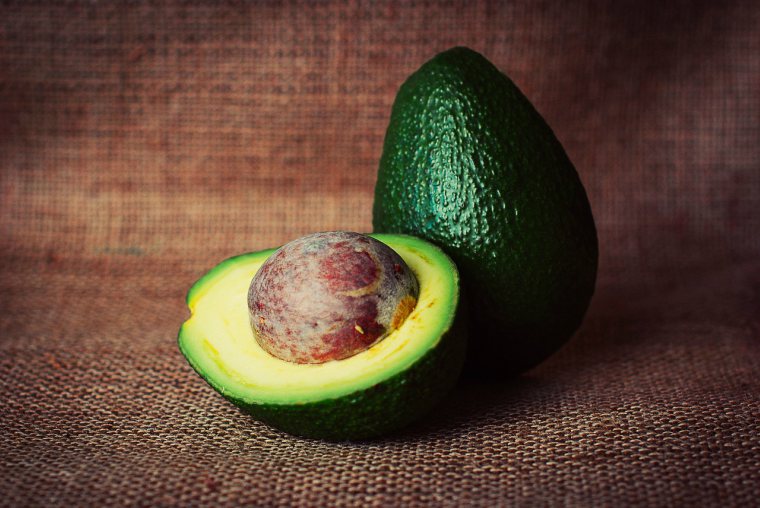 Avocado is ideal for those having dry and sensitive skin. It is rich in oil and vitamins A, B1, B2, D, and E.
Definitely worth a try, especially if you're looking to give some life to your skin.
Tomato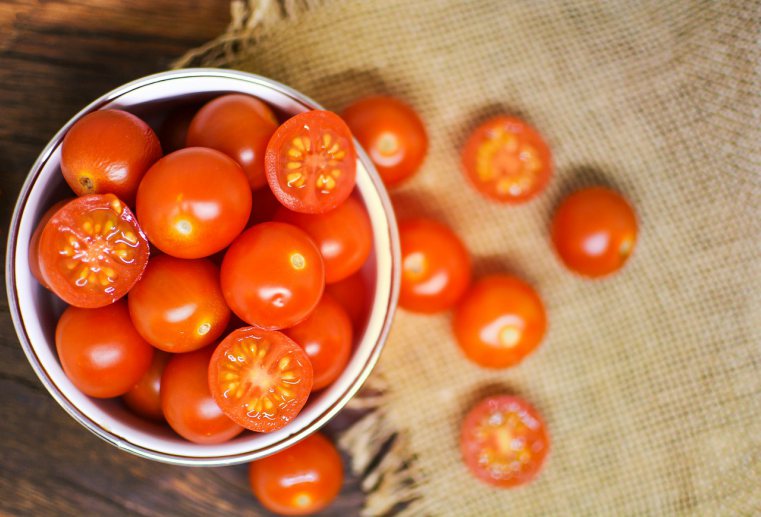 Tomato juice can be used to whiten the skin and add some glow to it. That's mostly due to the fact that it contains vitamin C which bleaches skin and helps with collagen production.
Definitely worth a try.
Cucumbers
When you think cucumbers, the very first image that is conjured in your mind is that of eye cooling pads. But that's not all, you can blend the cucumber to get a paste that gives a cool, soothing, and a healing effect.
You can use the ingredients above alone by themselves or mix them to create something exciting for your face. Don't be afraid to try different combinations since you cannot really fail no matter what natural product you use!
That's the fun part!
How Often Should You Get a Facial?
That largely depends on the type of skin, the environmental factors, your diet, lifestyle, and even your budget. Also, you need to think about how much you wish to look after your skin and how much damage it's already experience.
Under ideal circumstances, one facial treatment per month sounds about right. People will oily and acne-prone skin should definitely fix a facial appointment after every 30 days.
If a facial seems like too great a monthly expenditure, then you can also settle for purchasing high-end quality products instead. Consult a trusted aesthetician and spend your money on products that will replicate a facial treatment-like effect.
Also, decide on a skincare regime and stick to it. Nonetheless, you should get a facial after every 3 months, that is, at least 4 times in a year.
But, of course, also be mindful of overdoing it. Receiving facials after every few weeks can lead to overstimulation.
That might affect the skin adversely. I would personally recommend not to use any products on your skin for at least a day a week to give your skin a very much needed break.
At the end of the day, it has its own cleansing mechanisms that sometimes need to work by themselves.
Benefits of a Facial Treatment
Conclusion
So, that's more or less most you need to know about facials. I sincerely hope that this guide can be of help if you are in the early stages of your skincare journey.
Remember to take care of it. Do not indulge in excess of anything since even your skin might want to rest from you!
Choose a mask that suits your type of skin and read about what you're using before doing so! With that in mind, do feel free to give your skin a delightful experience by treating it to a soothing facial.
If you have any additions or queries, feel free to leave me a comment and I'll do my best to answer your questions! Until then, have a nice day!
Sources and Interesting Reads
https://www.ncbi.nlm.nih.gov/pmc/articles/PMC3266803/
http://journals.sagepub.com/doi/abs/10.1177/153567601001500204
https://www.ncbi.nlm.nih.gov/pmc/articles/PMC3581655/
http://www.naturallivingideas.com/18-homemade-face-mask-recipes-to-fix-all-skin-problems/