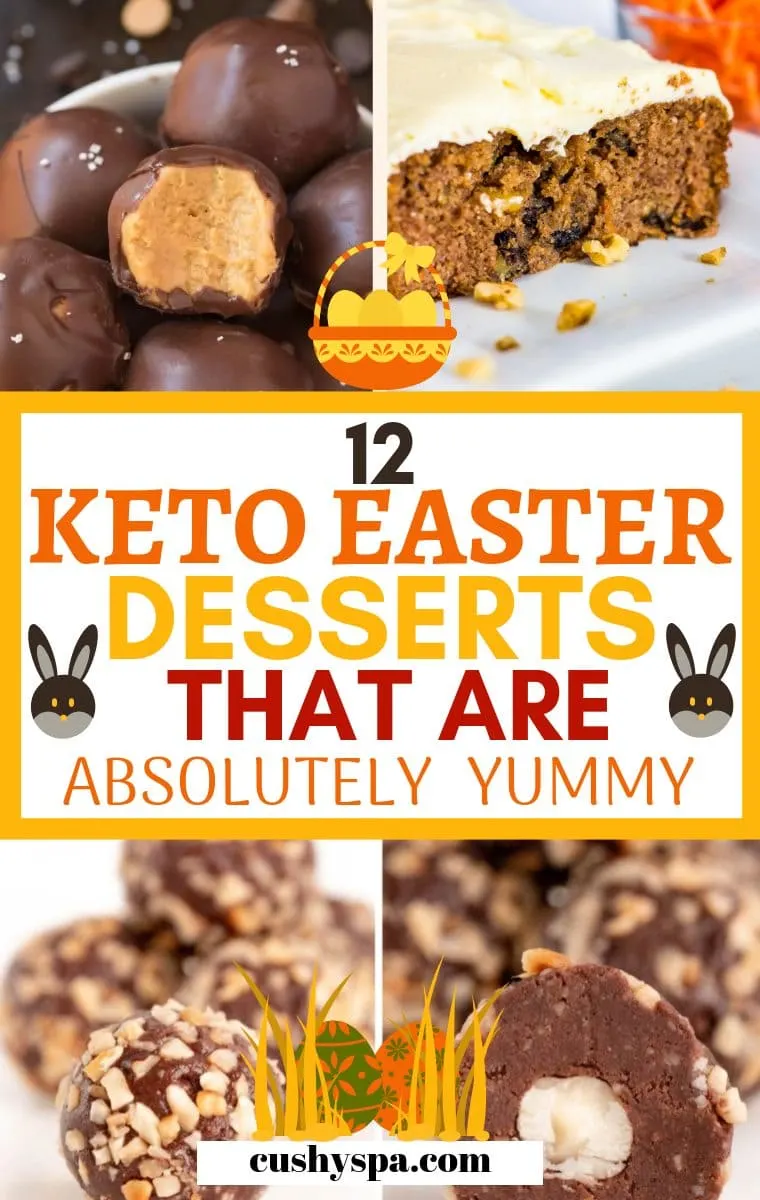 It's that time of the year – Easter once again! Such a beautiful holiday when we all get to see our families all together.
You know, when it comes to holidays, it's always so easy to fall off the edge! If you're on a diet and you want to pace yourself, it can truly get difficult.
So, today I wanted to share multiple low carb Easter desserts that won't make you feel completely bad! Let's be honest, you're probably not going to stay within your carb limits.
But, we can surely try to treat ourselves with low carb desserts to not feel like we're sacrificing anything! If you're interested in more keto Easter recipes – check these ketogenic Easter dinner ideas.
1. Chocolate Peanut Butter Easter Eggs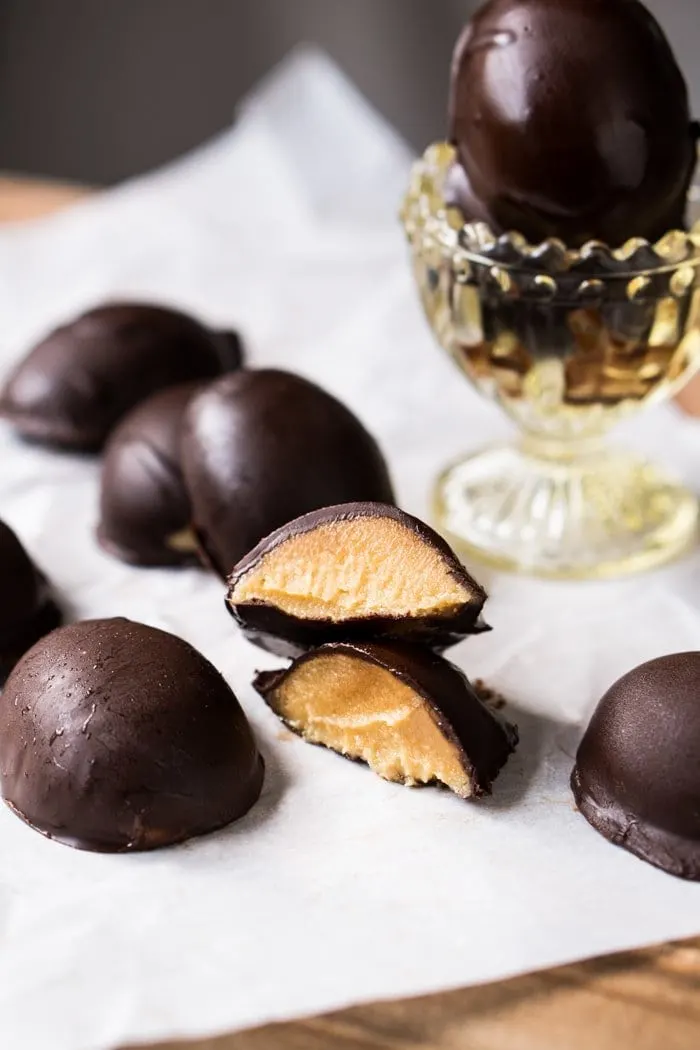 Source: gnom-gnom.com
5 ingredients and only 1g of net carbs per pop! Those are already great reasons to make this ketogenic dessert.
These peanut butter eggs are absolutely delicious – everyone, including the kids, will love them. On top of them, they're truly a healthier option for a dessert.
Make sure you're using natural, unsweetened, peanut butter. Otherwise, you'll end up consuming a bunch of sugar.
Per Serving:
Calories: 93
Fats: 8g
Net Carbs: 1g
Protein: 2.5g
2. Keto Fathead Sugar Cookies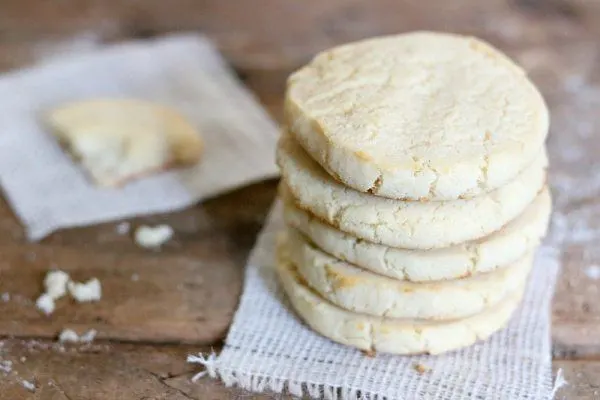 Source: howtothisandthat.com
These cookies are super simple but absolutely delicious. They go well with a cup of tea or coffee and is great for Easter brunch time.
These cookies are super soft, full of fats and have quite a bit of protein too. Dust these with a little bit of sweetener or dip them in dark chocolate to really enjoy the taste.
Per Serving:
Calories: 107
Fats: 8g
Net Carbs: 1.3g
Protein: 6g
3. Sugar-Free Meringue Cookies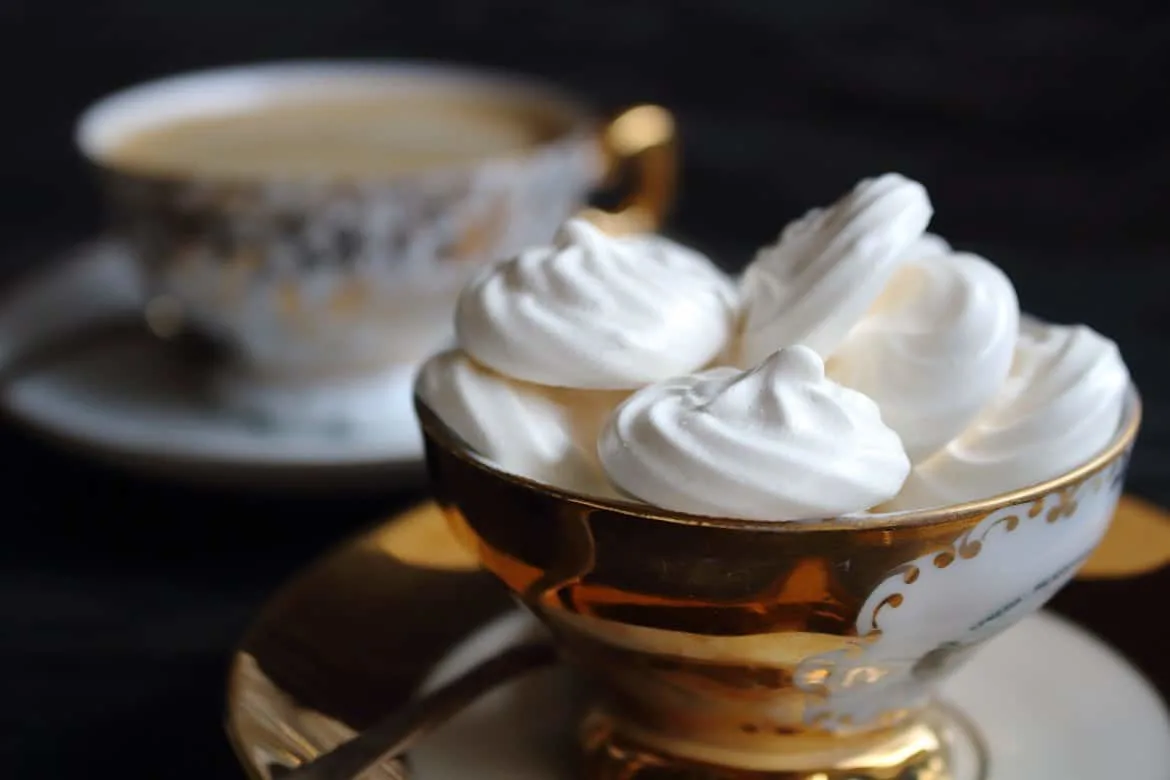 Source: lowcarb-nocarb.com
Meringue cookies are absolutely delicious, they melt in your mouth and they're usually full of sugar! Not these cookies though.
These sugar-free cookies taste just like the real thing but don't have the sugar and the emotional baggage that comes with it. Haha!
So, definitely give this one a try. My personal advice: use powdered erythritol.
Research shows that it's one of the healthiest sweeteners out there, it doesn't affect your gut lining. Thus, you're less likely to have digestion problems. You can buy it here.
Per Serving (2 meringues):
Calories: 26
Fats: 0g
Net Carbs: 6g
Protein: 0.5g
4. Low Carb Keto Caramels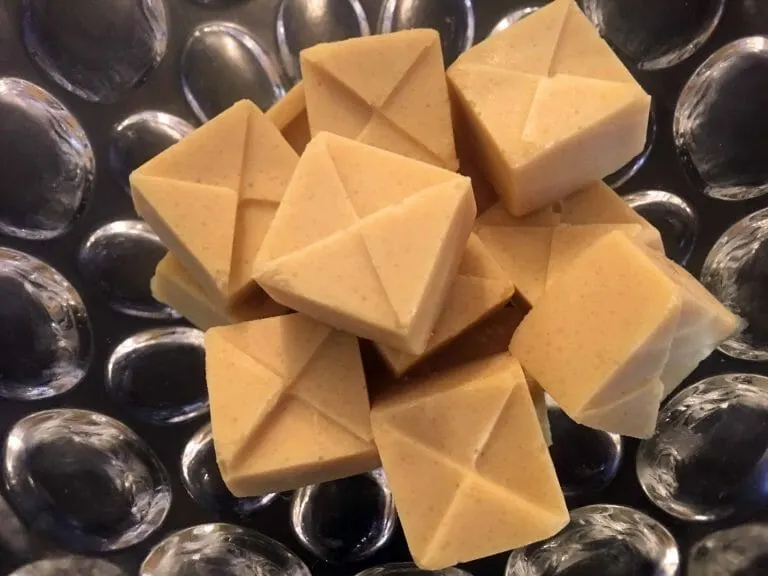 Source: resolutioneats.com
Love caramels? Or perhaps your kids love them? Well, you can make them this Easter without feeling like you're cheating your diet.
These keto caramels are full of fats, and when I say full, I mean it. There is a whopping 44g of fats in one caramel.
And they're truly delicious! Additionally, much healthier too. Swerve is the sweetener recommended to use for this recipe. You can get it here.
It mostly contains Erythritol too, the healthier sweetener that I've mentioned before.
Per Serving:
Calories: 242
Fats: 44g
Net Carbs: 1g
Protein: 0g
5. Strawberry Cheesecake Ice Cream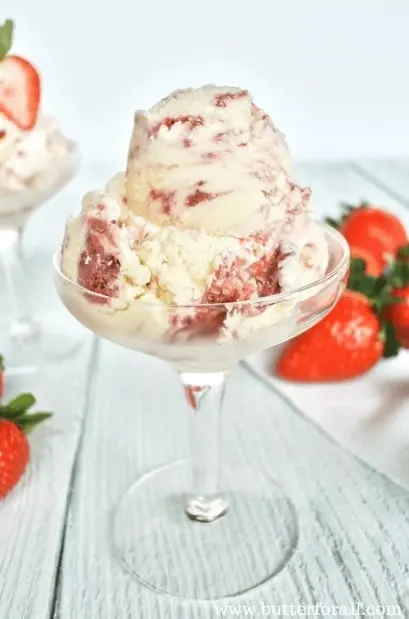 Source: butterforall.com
Cheesecakes are one of the best keto desserts. And if you do love them, check out my post with 20 ketogenic cheesecake recipes.
They're full of fats, extra sweet and everyone loves them. So, if you make this strawberry cheesecake for this Easter, it's definitely going to be a hit.
Like always, use the sweetener to help with the taste. Also, the strawberries will give the dessert that fresh flavor.
At the end of the day, it's spring and the summer is coming, so why not bring more fruity desserts into your home.
Per Serving:
Calories: 136
Fats: 13g
Net Carbs: 2.7g
Protein: 1.9g
6. Carrot Cake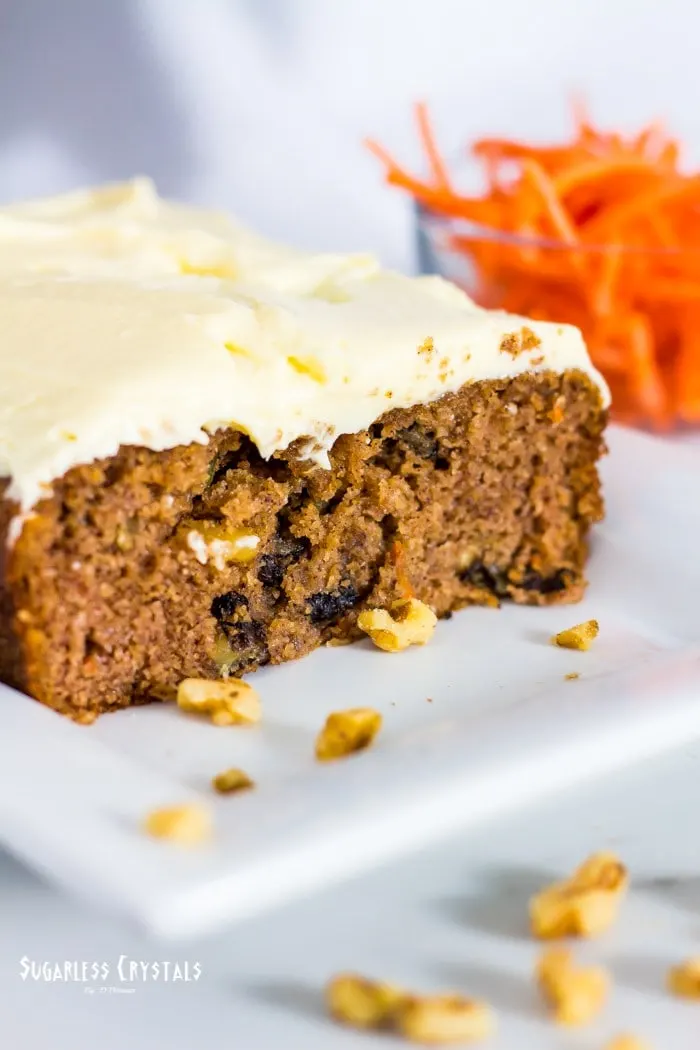 Source: sugarlesscrystals.com
Show me a person who doesn't like carrot cake. I've, personally, never met one. So, it's definitely ones of those desserts you want to make.
Now, you're probably going to think that a carrot cake, or any cake, in fact, is full of carbs because of flour. But, here comes the trick – we're going to be using almond flour.
In fact, if you love cooking and you're on a low carb diet, I recommend getting a bunch of almond flour online. So, you have it whenever cravings kick in and you want to cook something delicious yet low carb.
I'm talking about keto pancakes or just a keto dinner that requires a bit of flower. Get jars of almond flour here.
Per Serving:
Calories: 371
Fats: 35g
Net Carbs: 5g
Protein: 9g
7. 2 Ingredient Keto Chocolate Mousse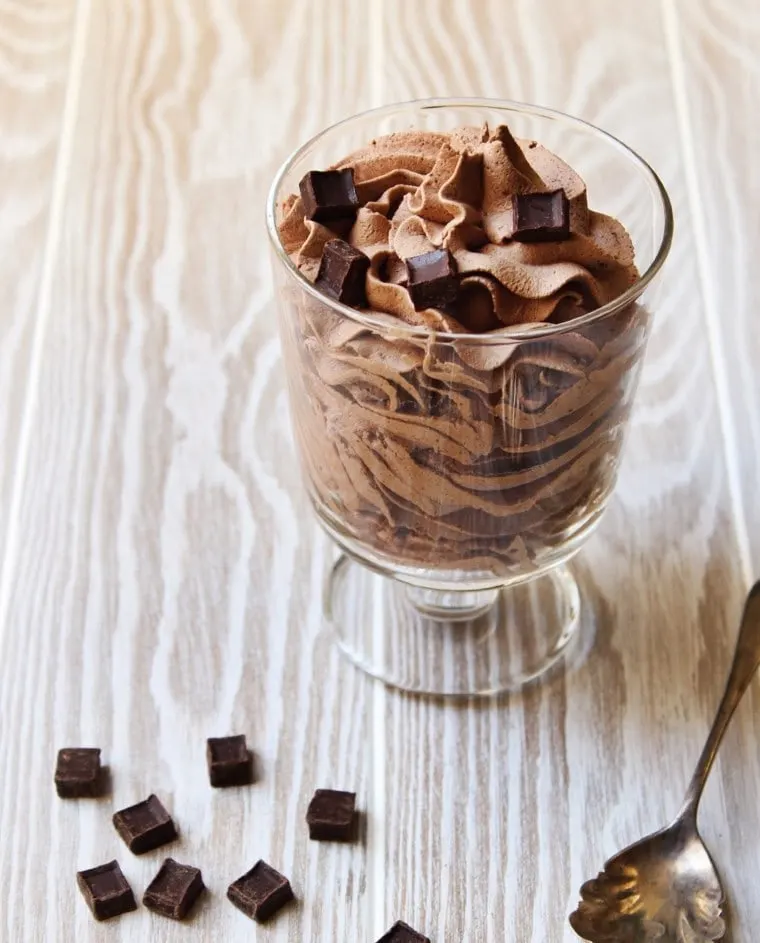 Source: thehealthcreative.com
This is a simple dessert that's delicious. Also, it's great if you don't have a lot of time to cook but really need that dessert for the Easter dinner.
It takes as little as 10 minutes to prepare the mousse, it's low in carbs, very high in fats and even has a bit of protein. So, get black chocolate (I recommend 85% one) and enjoy the dessert!
Per Serving:
Calories: 237
Fats: 24g
Net Carbs: 5g
Protein: 3.7g
8. Cinnamon Rolls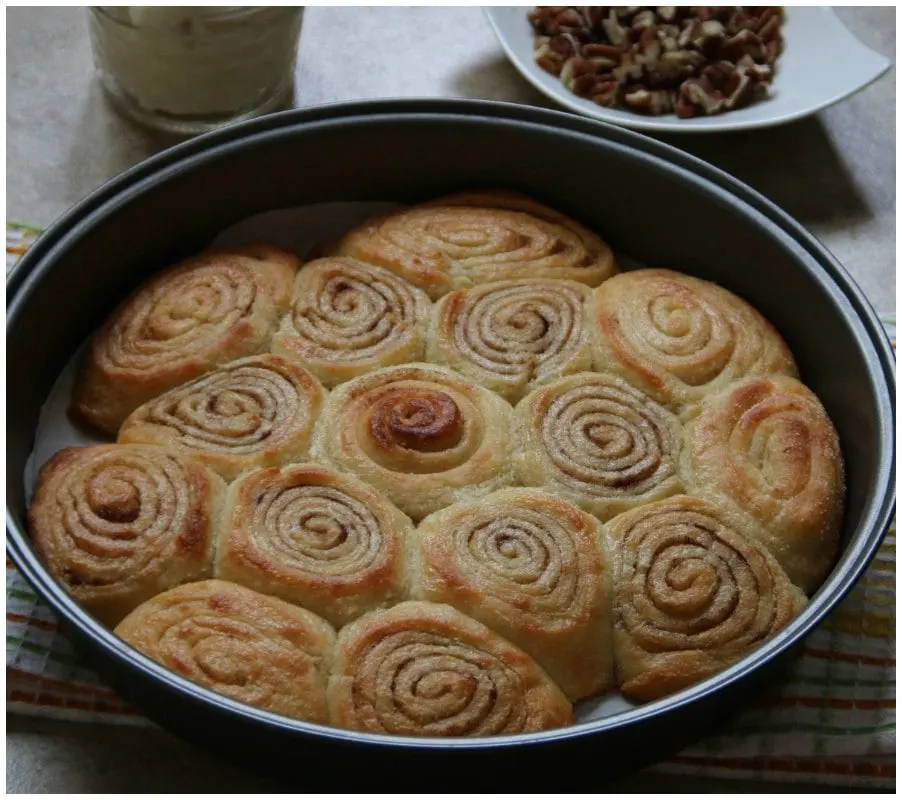 Source: isavea2z.com
I love cinnamon rolls – it's the sort of thing most of us have grown up with. They're perfect for breakfast and taste absolutely delicious.
I was super happy to find this low carb recipe and I'm excited to recommend it. If you want to make some pastries for this Easter but don't want to cheat too much – this is your perfect recipe.
Try these cinnamon rolls!
Per Serving:
Calories: 115
Fats: 9.5g
Net Carbs: 1.6g
Protein: 6g
9. 2 Ingredient Fudge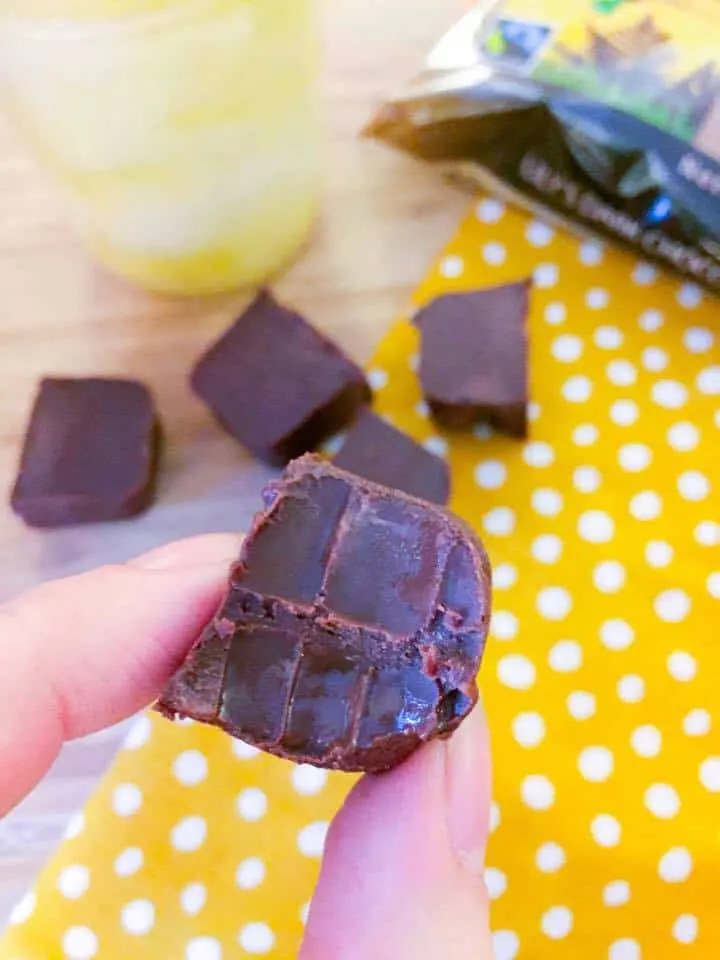 Source: mymontanakitchen.com
I know some of you are huge fudge lovers, and I've heard you! Here is a lovely keto fudge recipe.
What I love about fudge, in general, is that you can really make it taste great even when it's low carb. It's just one of those desserts that work well without a huge amount of sugar.
So, give this recipe a try, and let me know what your family thinks!
Per Serving:
Calories: 112
Fats: 8.5g
Net Carbs: 1.3g
Protein: 1g
10. No Bake Ferrero Rocher Keto Fat Bombs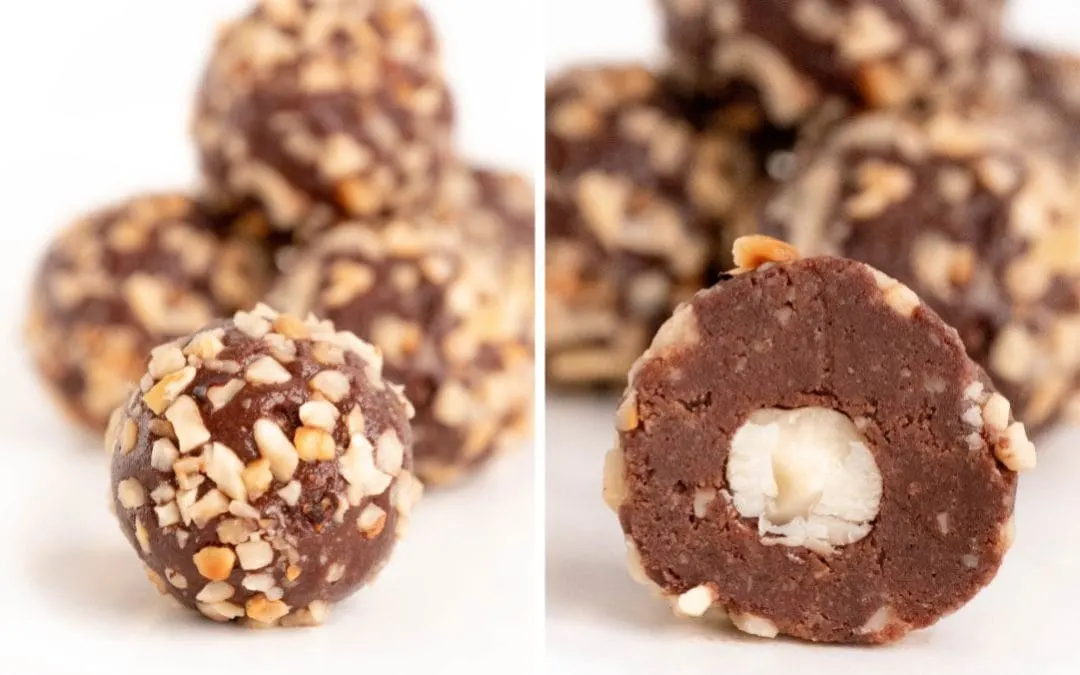 Source: hungryforinspiration.com
Ferrero Rocher chocolates are so delicious but also so full of sugar. Here is a quick recipe to make a low carb version of these chocolates.
These are great for celebrations since they're so easy to share with a lot of people. A perfect treat for Easter – both kids and older family members will love them!
Per Serving:
Calories: 140
Fats: 13.7g
Net Carbs: 1.2g
Protein: 2g
11. Chocolate Cake in a Mug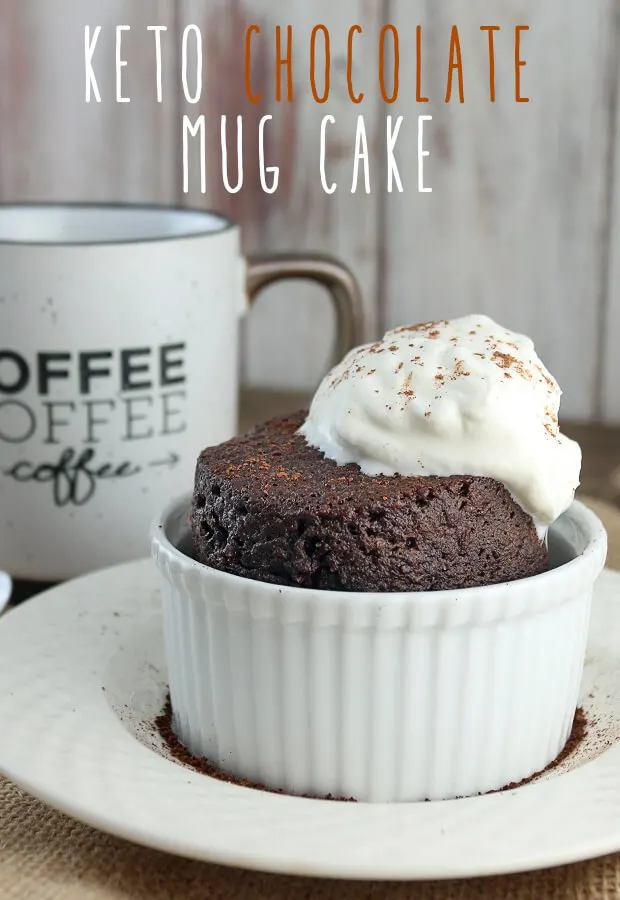 Source: ruled.me
There are a couple of reasons why I love this chocolate cake. Firstly, it's in the mug, so there is this interesting twist on the dessert.
It takes only about 5 minutes to make, it's super quick, casual dessert. However, if you just put it into a more colorful mug, or decorated Easter mug, it can become such a special Easter treat.
Per Serving:
Calories: 405
Fats: 37g
Net Carbs: 5.8g
Protein: 12.3g
12. Chocolate Peanut Butter Fat Bombs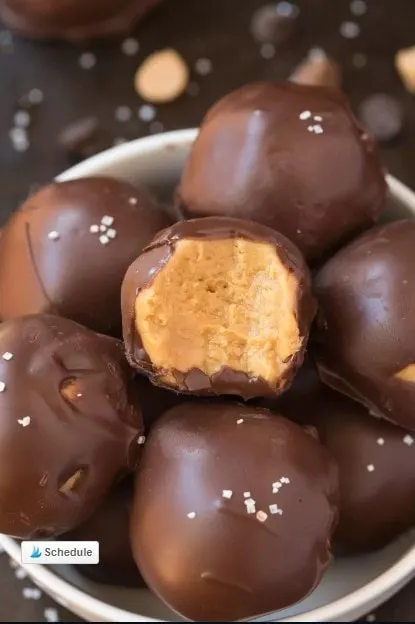 Source: thebigmansworld.com
These no-bake keto fat bombs are absolutely delicious. A blend of peanut butter and black chocolate is just such a beautiful combination no matter the occasion.
Hey, they're also vegan. So, if you have vegan friends, they'll definitely appreciate the gesture.
Per Serving:
Calories: 54
Fats: 4g
Net Carbs: 1.5g
Protein: 2g
Conclusion
I hope you've enjoyed these Easter keto desserts. Let me know if you're going to make any of these Holidays!