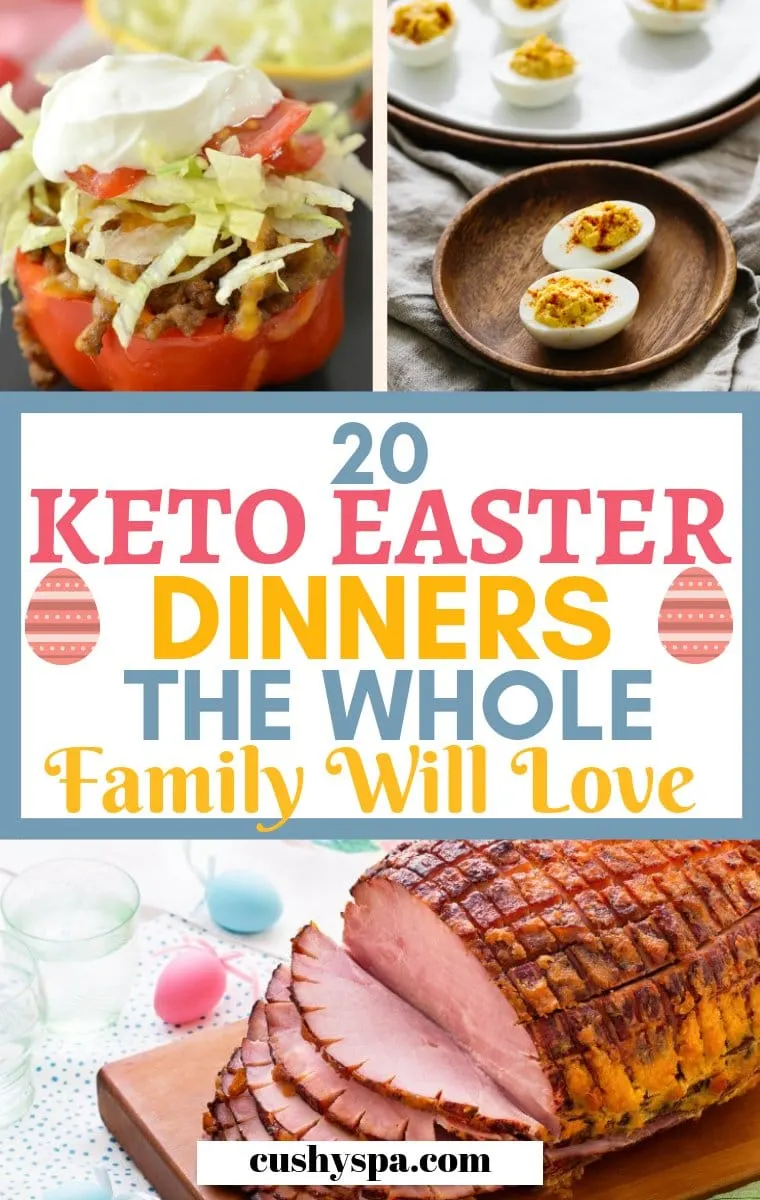 It's that time of the year again, Easter! Such a beautiful holiday to spend with your family and friends.
There is something truly special about Easter – the nature is finally waking up, and we're preparing for a much lighter period. Food, of course, is such an important part of any celebration.
That includes Easter! So, if you do feel like you want to have fun, cheat a little but still stay within your carb limits, these ketogenic Easter dinners are just for you.
I've included all the nutritional information, so you can count your carbs even during the holiday. Otherwise, the recipes are delicious and the whole family will love them!
So, all in all, you're just going to have a chance to enjoy a lot more food than usual without feeling too bad about it!
1. Maple Glazed Ham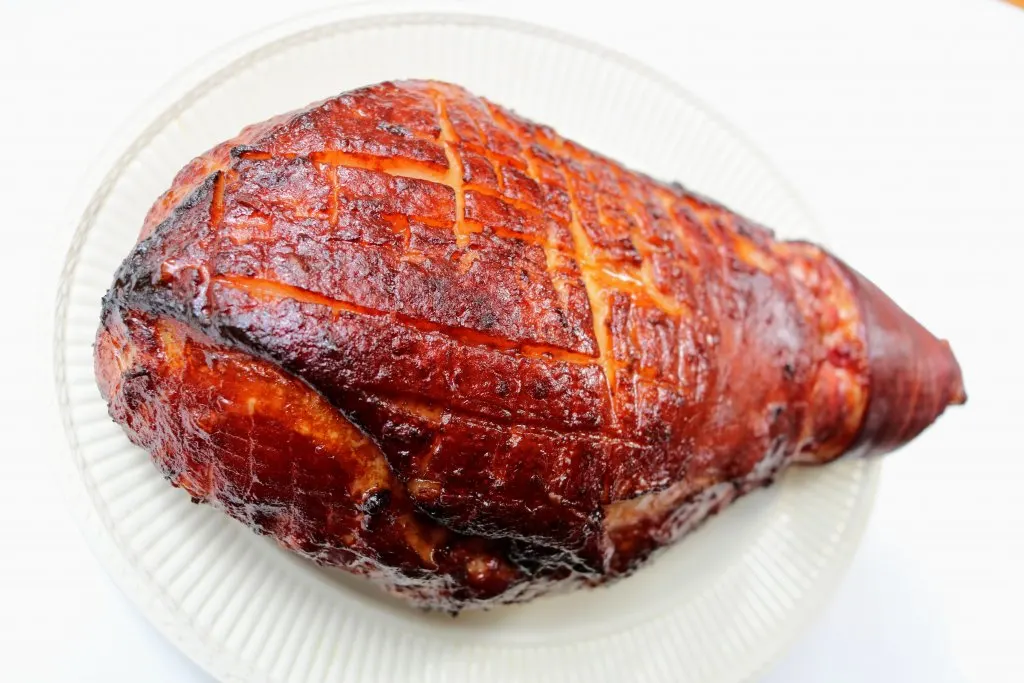 Source: havebutterwilltravel.com
This maple-glazed ham is a great dinner option for all family members. Both for those who're on the keto diet and the ones who don't care about diets at all!
It's a definite hit that everyone will love. Keto hams are very easy to make and require little to no skill.
The only key here to make it keto-friendly is sugar-free maple syrup. I recommend Lakanto Maple syrup because it does truly taste like the real maple syrup but doesn't have the sugar! It's also completely natural.
Per Serving:
Calories: 573
Fats: 38g
Net Carbs: 5g
Protein: 48g
2. Easy Prime Rib Roast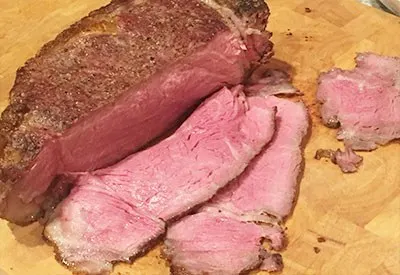 Source: makeyourmeals.com
Bring the restaurant into your home with this lovely roast. Once again, it's another super easy recipe that requires little to no skill.
All you have to do is get good quality meat and you're good to go! You can never go wrong with a roast when it comes to Easter.
So, this one for sure will be a success since you can have it with any side you want.
Per Serving – approx. 150g (highly depends on the meat):
Calories: 592
Fats: 52.6g
Net Carbs: 1.5g
Protein: 27g
3. Deviled Eggs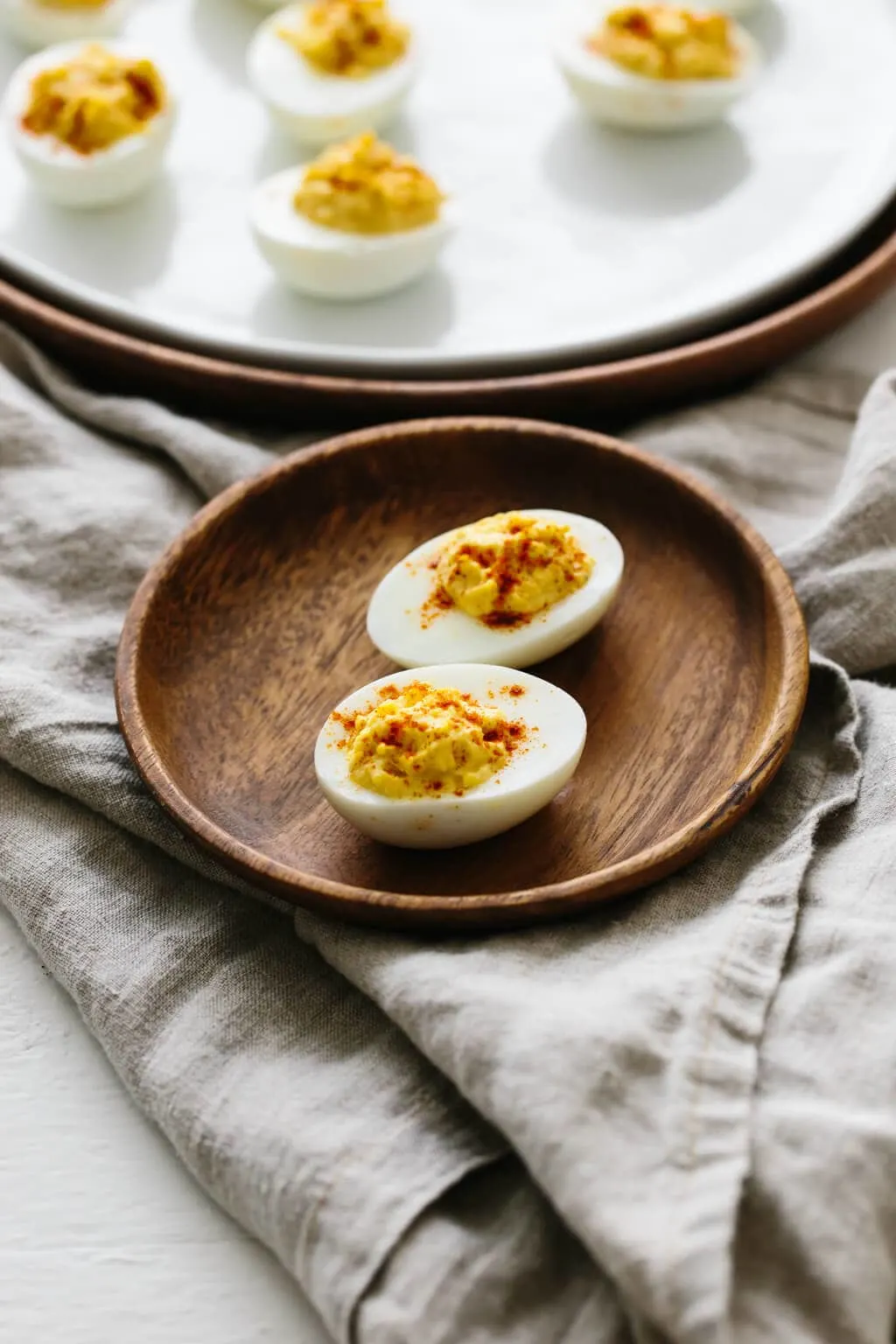 Source: downshiftology.com
This is an excellent recipe for Easter that everyone will love. It's an absolutely great option for any type of gathering whether it's the spring holidays or not.
These eggs are super flavorful so everyone will love them. They're also meatless so even vegetarians can give them a go.
What's most important is that they're great if you're on the keto diet. And they can truly do for a delicious, savory treat.
Per Serving:
Calories: 125.3
Fats: 10.5g
Net Carbs: 0.7g
Protein: 6.4g
4. Bacon Cheddar Egg Salad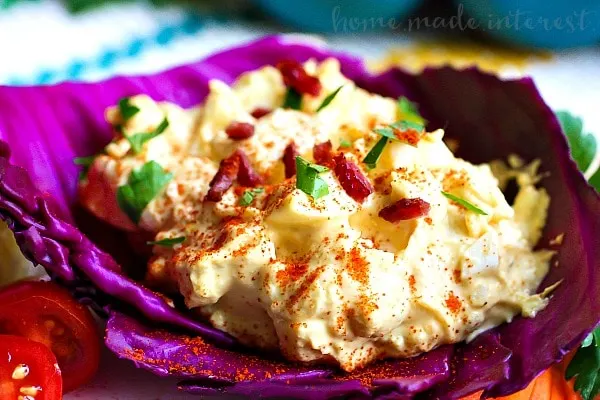 Source: homemadeinterest.com
An Easter dinner table without a salad wouldn't be quite right. This, delicious keto salad will take care of that!
Right after the Easter egg hunt you can take the eggs and make a delicious salad like this one. It's full of fats which will fill you up.
Also, the salad has a good amount of protein so it's a great choice for the kids too.
Per Serving:
Calories: 465
Fats: 38.8g
Net Carbs: 3.4g
Protein: 24g
5. Perfect Roast Beef with Chocolate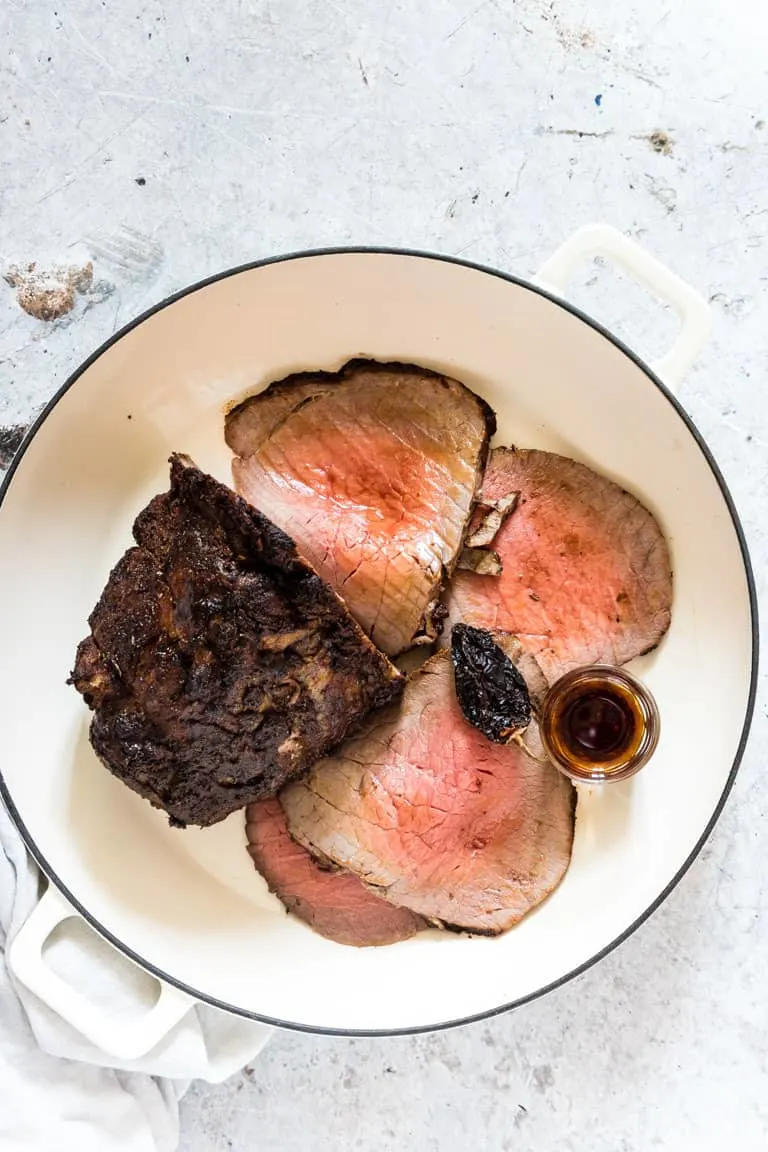 Source: recipesfromapantry.com
Cannot cook? Not a problem! Try this flavorful beef roast and surprise your family. I promise it's very easy.
The spice rub and mixture of cocoa powder truly bring out the flavor of the beef. You won't know what you've been missing on until you actually try it.
The hint of chocolate is truly what makes this dish so suiting for the Easter holidays.
It's not your typical beef roast, so if you have them regularly, you can still surprise your family with the new palette of flavors.
Per Serving:
Calories: 496
Fats: 33g
Net Carbs: 0g
Protein: 48g
6. Crustless Taco Pie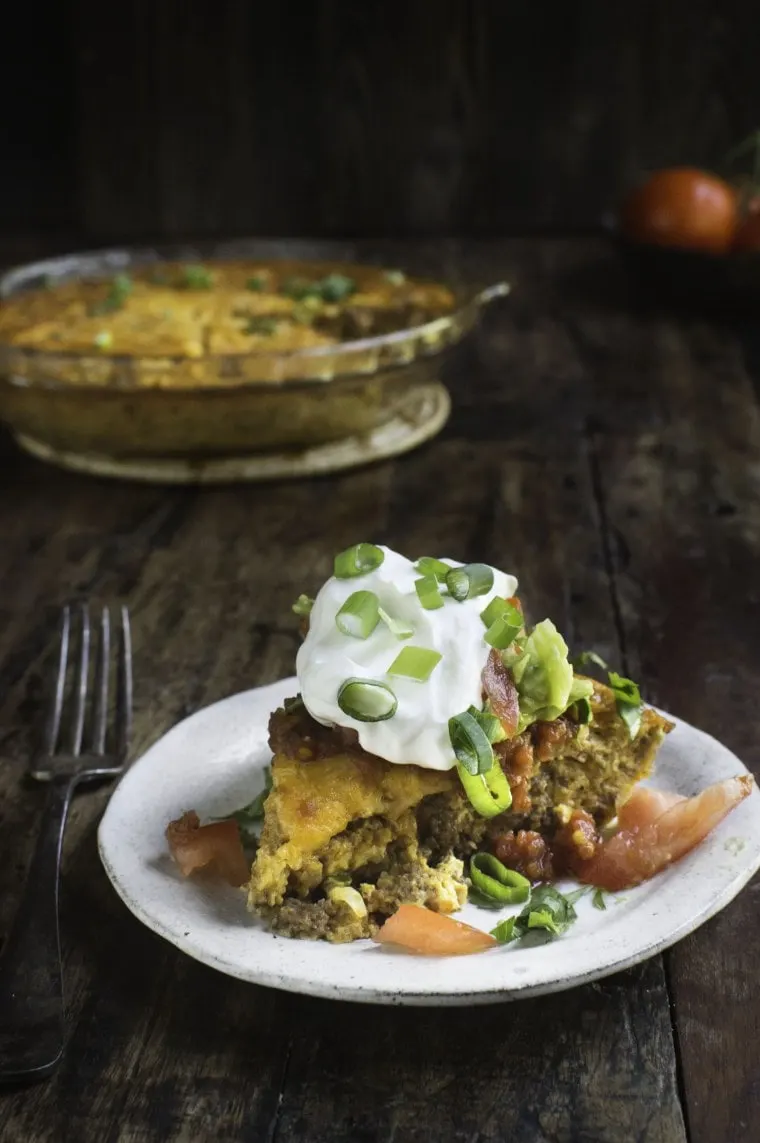 Source: simplysohealthy.com
If tacos are simply one of those things you cannot live without and your family feels the same way, give this crustless taco pie a try. It looks impressive so everyone will love it.
But, on top that, it's absolutely delicious and might give you a little bit of inspiration for other dishes!
Per Serving:
Calories: 258
Fats: 19g
Net Carbs: 1g
Protein: 18g
7. Perfectly Baked Keto Chicken Tenders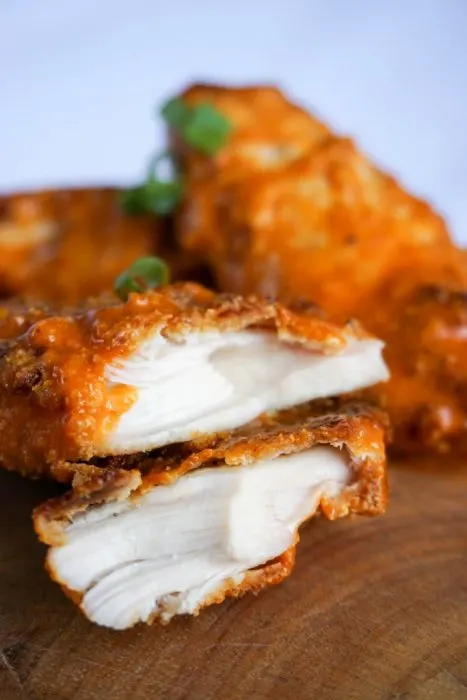 Source: ketoconnect.net
Chicken breast tenders are great for all types of occasions. You can share them with your friends, family, so it's great for holiday dinners and parties.
Obviously, chicken tenders require flour which contains a lot of carbs. That's where almond flour comes in (and here's the one I recommend).
In fact, if you love anything with flour, always try to use almond flour instead. You're going to save yourself from unneeded carbs!
Learn more about keto hacks here! It's good to know a trick or two when it comes to staying on the ketogenic diet.
Per Serving:
Calories: 285
Fats: 14.7g
Net Carbs: 3g
Protein: 29.3g
8. Keto Beef Stew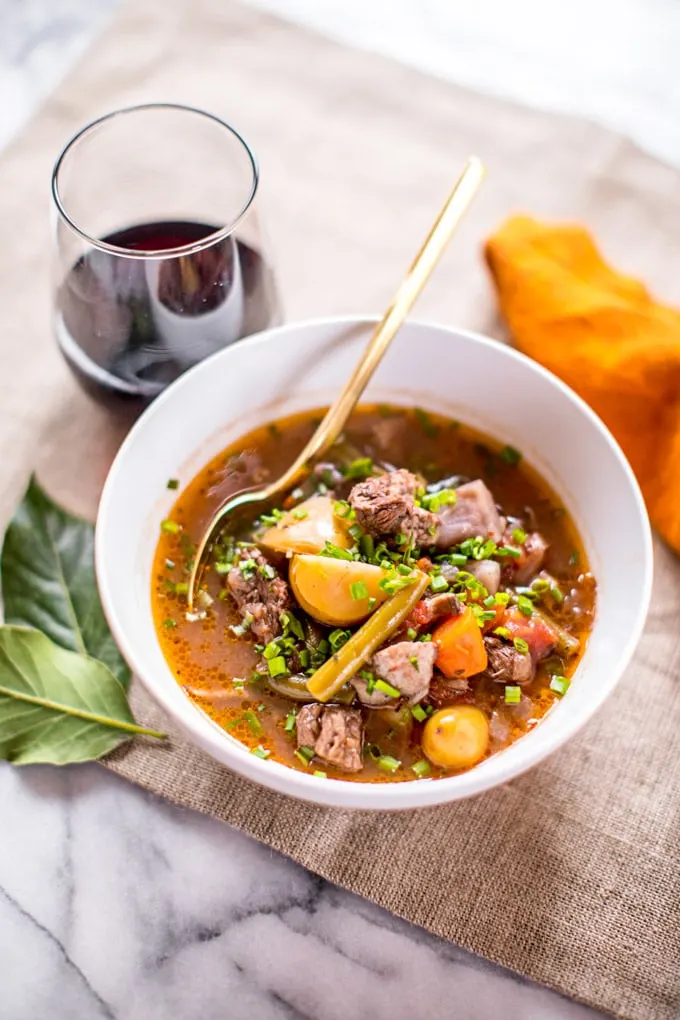 Source: rootandrevel.com
If stews are your favorite thing, I bet you won't be able to resist having some on the Easter! Here is a lovely low carb recipe for all of those who want some comfort food.
For this stew, like for most, you'll need an instant pot. Here is a low budget one that works perfectly fine.
So, definitely try this stew during the Holidays! It's simple and yet so yummy.
Per Serving:
Calories: 222
Fats: 10g
Net Carbs: 8.3g
Protein: 19.2g
9. Jalapeño Popper Chicken Casserole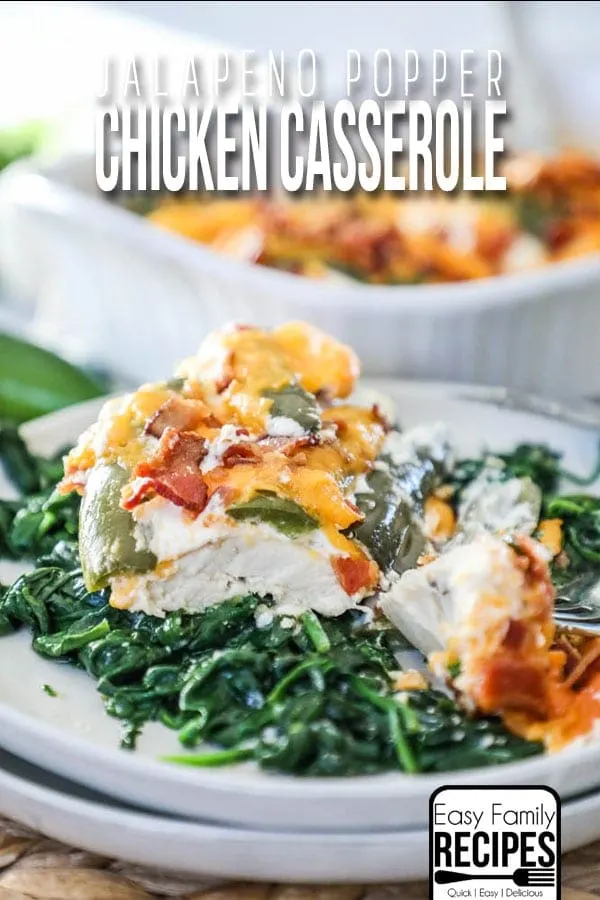 Source: easyfamilyrecipes.com
This one is truly not your regular dish. If you're a fan of anything jalapeno, definitely go for it.
It's simply, cheesy, has a little bit of crispiness to it and tastes absolutely amazing. Give it a try this Easter!
Per Serving:
Calories: 401
Fats: 27g
Net Carbs: 2g
Protein: 37g
10. Bacon Ranch Chicken Casserole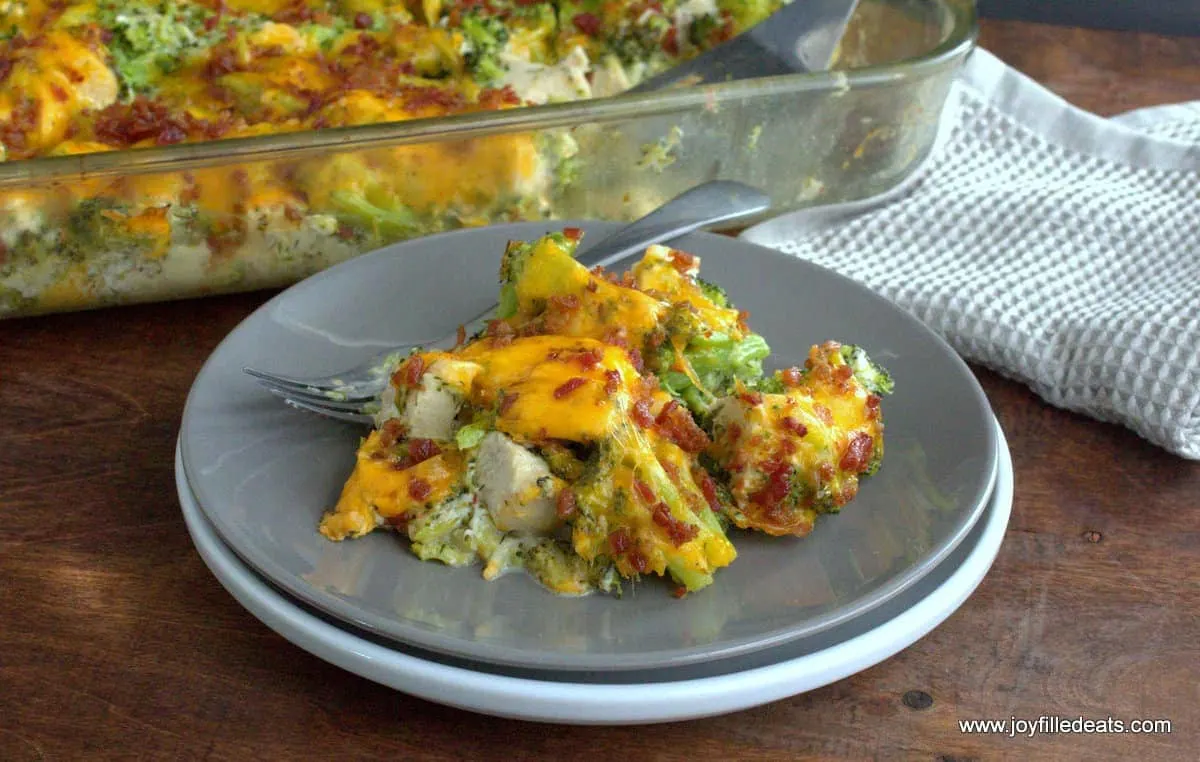 Source: joyfilledeats.com
I feel like casseroles are perfect for any occasion. It's such a beautiful meal to share with your family and friends.
This ketogenic casserole is no different. It'll fill up your stomach and soul!
What I love about it is that it comes with quite a bit of broccoli. And it's very important to incorporate more vegetables into your diet, especially when you're eating low carb.
Per Serving:
Calories: 498
Fats: 36g
Net Carbs: 4g
Protein: 37g
11. Bacon Cheeseburger Casserole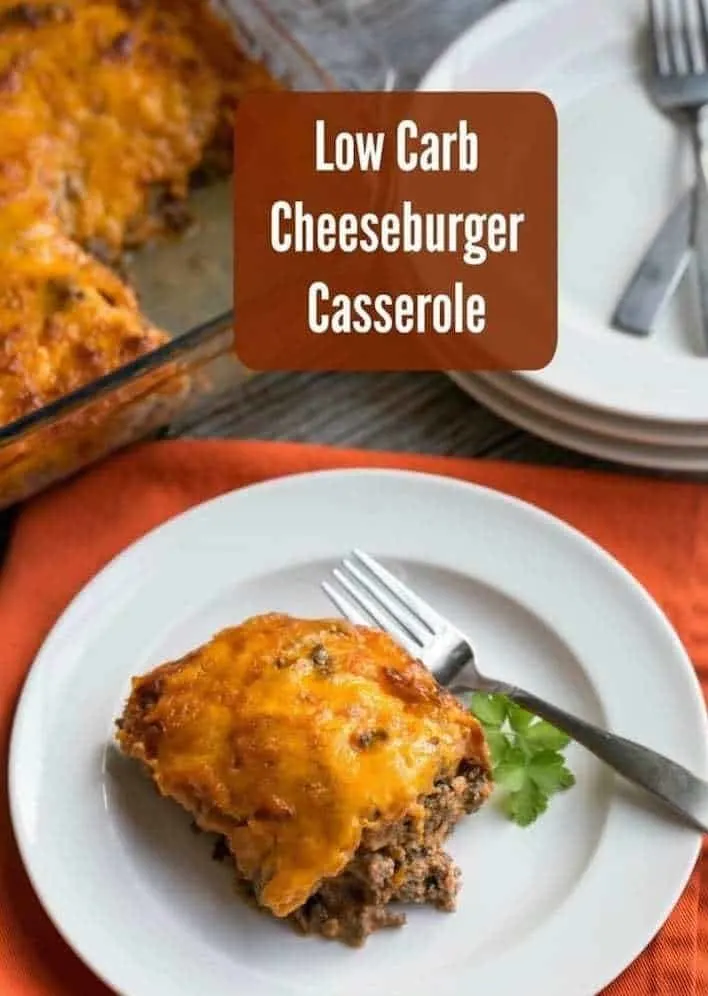 Source: cuisinevillagemenu.com
If the cravings are starting to kick in this Easter, try this casserole. Cheeseburgers are so delicious but so not great if you're on the keto diet!
Or any diet! So, make this healthier version of the cheeseburgers and let your family rate it!
Truly an interesting dish to make for Easter! Plus, you can make a ton of it, so the whole family will get fed.
Per Serving:
Calories: 520
Fats: 39.5g
Net Carbs: 3.5g
Protein: 36.25g
12. Chicken Enchilada Casserole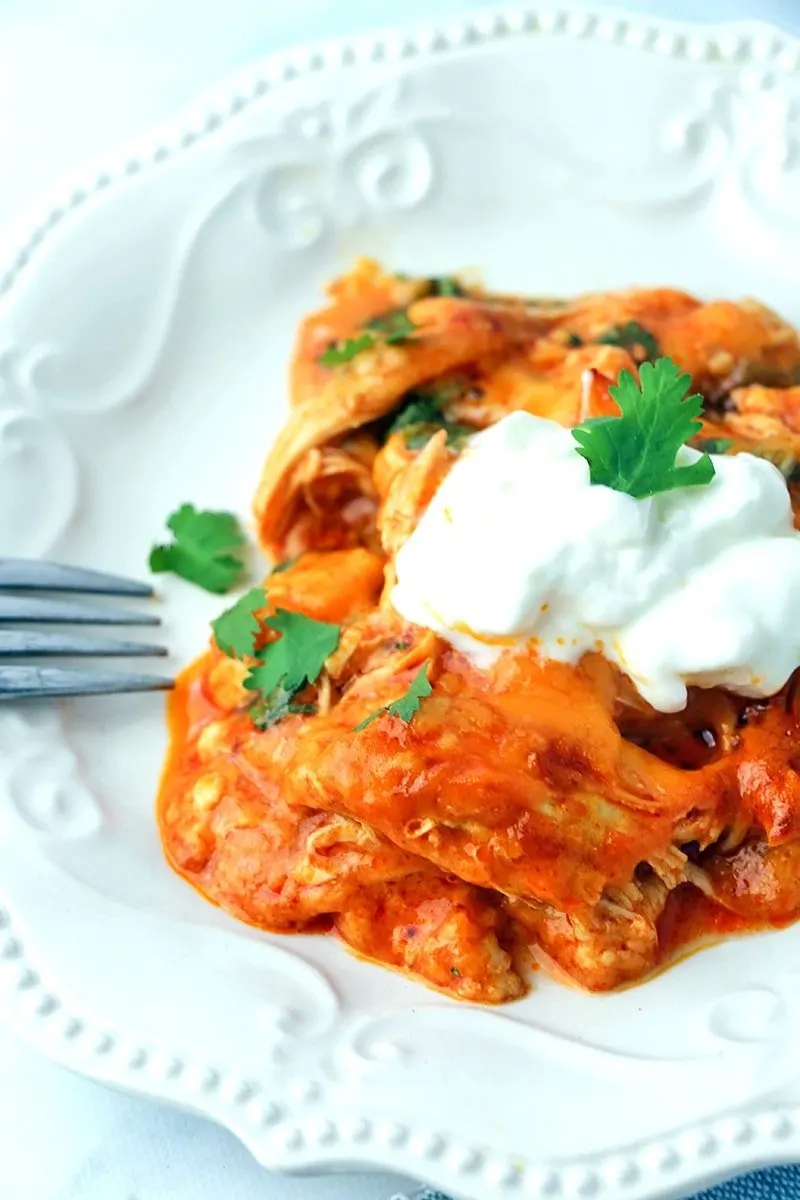 Source: 730sagestreet.com
If you feel like eating Mexican food this Easter, give this little recipe a try. It'll satisfy all your cravings and make your heart sing too!
A truly special recipe for the holiday season!
Per Serving:
Calories: 406
Fats: 24g
Net Carbs: 6g
Protein: 37g
13. Taco Stuffed Peppers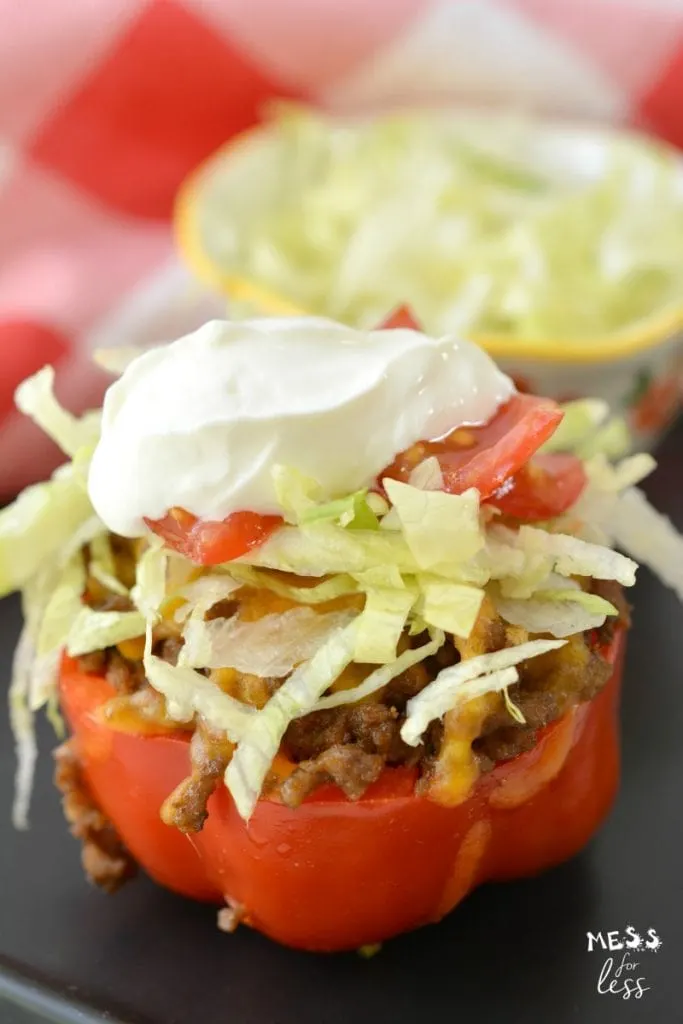 Source: messforless.net
If you haven't tried stuffed peppers, you're missing out on life. It's simply one of those keto meals that you need to try.
Overall, these are great for Easter dinner because they're so easy to share. Plus, it's the sort of dish tht's a little bit more interesting and your kids might even love it!
Per Serving:
Calories: 432
Fats: 32g
Net Carbs: 6g
Protein: 25g
14. Bang Bang Shrimp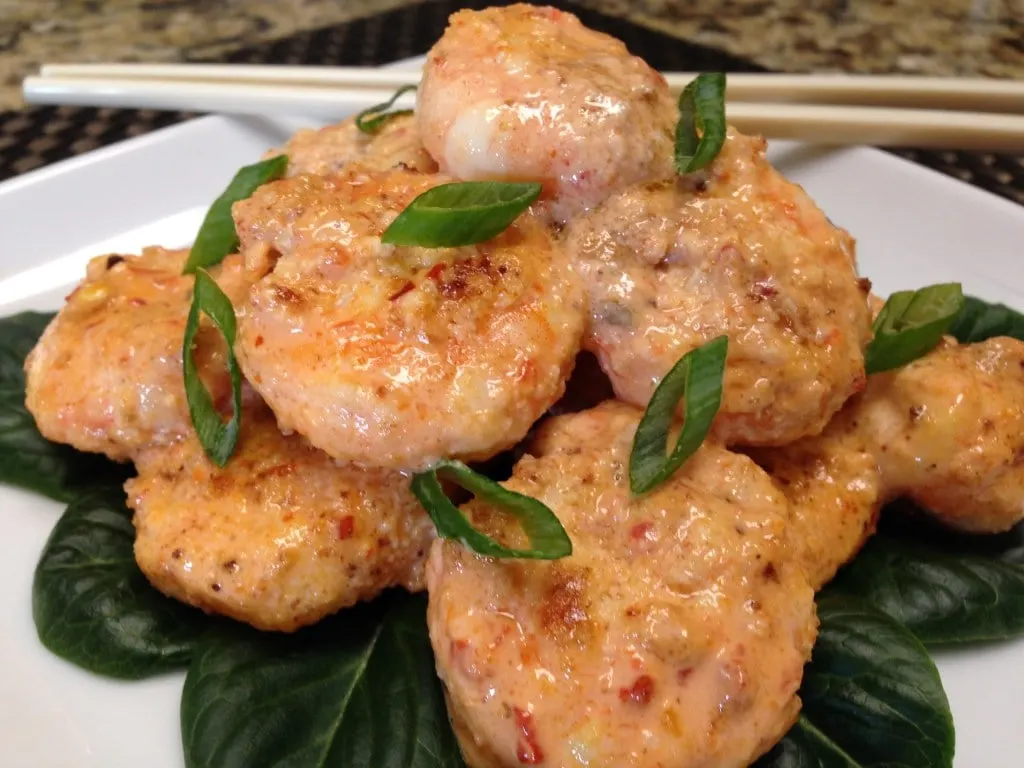 Source: ketocookingchristian.com
If you're up for trying something different this Easter, this recipe is just for you. This shrimp goes well with different greens.
Also, if you love cream and spicy flavors, this is a great option for you. However, might not be that great for the kids! Additionally, use this powdered sweetener to avoid the carbs!
Per Serving:
Calories: 204
Fats: 16g
Net Carbs: 3g
Protein: 20g
15. Five Minute Garlic Parmesan Chicken Tenders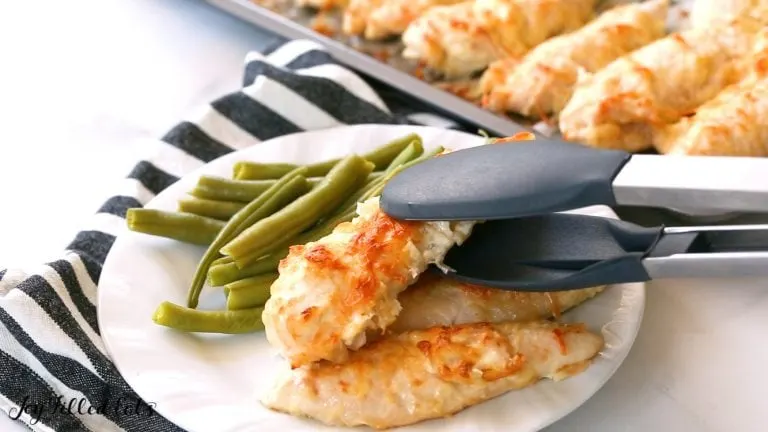 Source: joyfilledeats.com
This little recipe only needs 5 ingredients and take only 5 minutes to prepare. It's the sort of cheat dish everyone can have this Easter.
The best part of it – you won't have to spend hours making this dish. Also, it's absolutely great for sharing.
Thus, a truly awesome recipe for Easter and other holidays when all the family comes.
Per Serving:
Calories: 342
Fats: 21g
Net Carbs: 0.5g
Protein: 33g
16. Parmesan-Dijon Pork Chops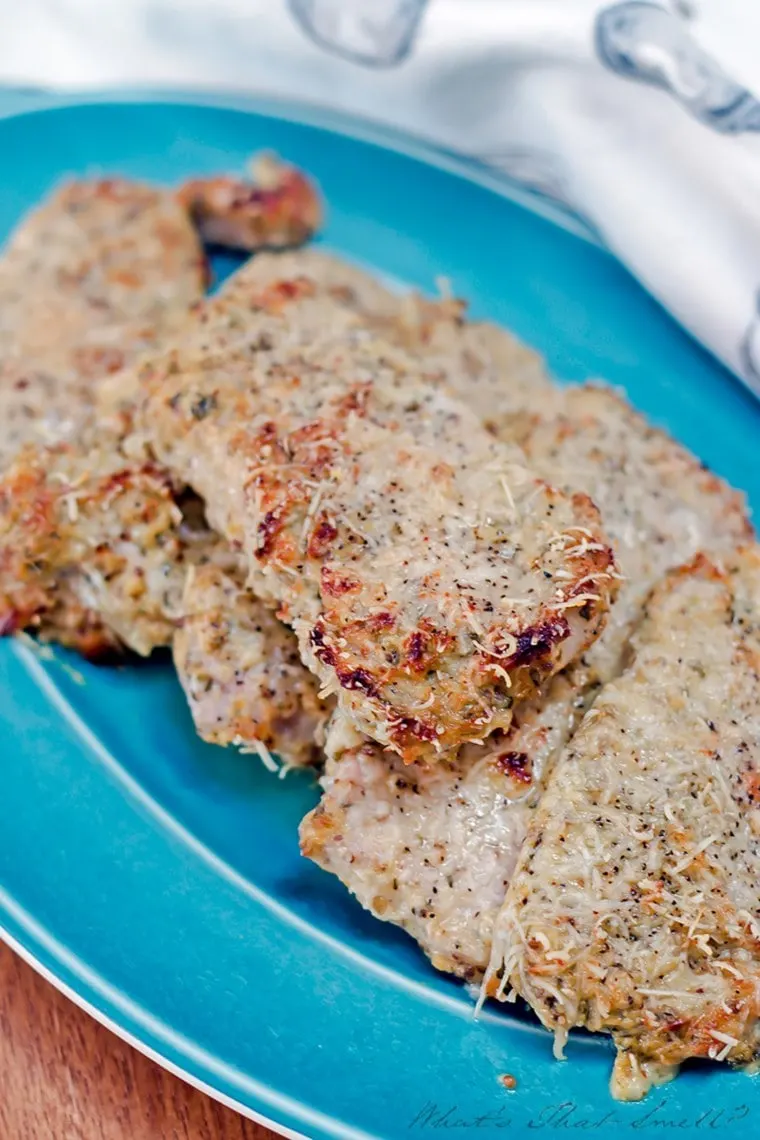 Source: 730sagestreet.com
These pork chops not only look good but also taste good. I highly recommend making them if you have a huge family over this Easter.
Pork chops are universal. They go well with a lot of sides, so it's truly a good option for everyone.
While it might not be your kid's favorite, give it a try and enjoy it!
Per Serving:
Calories: 342
Fats: 26g
Net Carbs: 2g
Protein: 31g
17. Pork Rind Nachos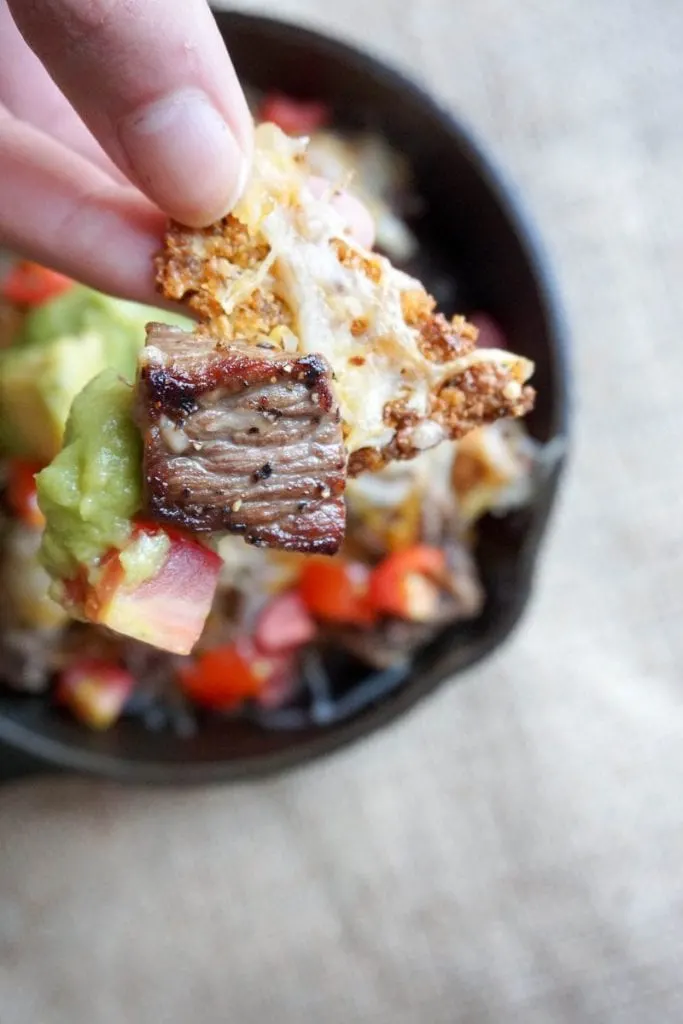 Source: ketoconnect.net
This is more of a snack or a treat that you can have with your family while watching movies this Easter. Goes well with any alcoholic drink (in case you're letting yourself cheat this Easter).
Nachos are usually very high in carbs so you cannot really have. However, this version of Nachos is completely keto friendly.
So, definitely give it a try if you have friends or family over.
Per Serving:
Calories: 240
Fats: 16.5g
Net Carbs: 1g
Protein: 22.5g
18. Tomato Spinach Chicken Skillet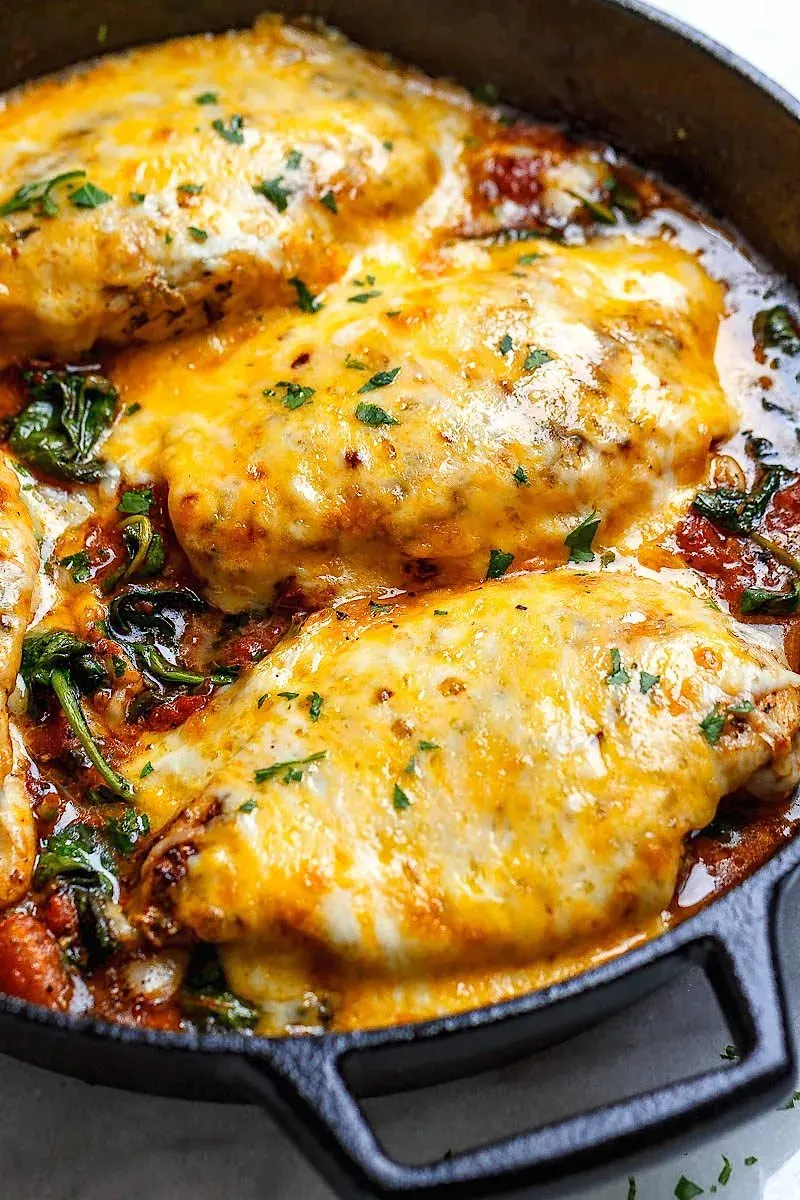 Source: eatwell101.com
This chicken skillet is definitely ones of those comfort foods. That makes it perfect for Easter dinner.
Since chicken is such a universal food to eat, everyone will love the dish. It's full of flavors and the Italian smells will definitely make your home cozier.
Per Serving:
Calories: 575
Fats: 24.75g
Net Carbs: 10g
Protein: 72.56g
19. Pesto and Mozzarella Stuffed Chicken Breasts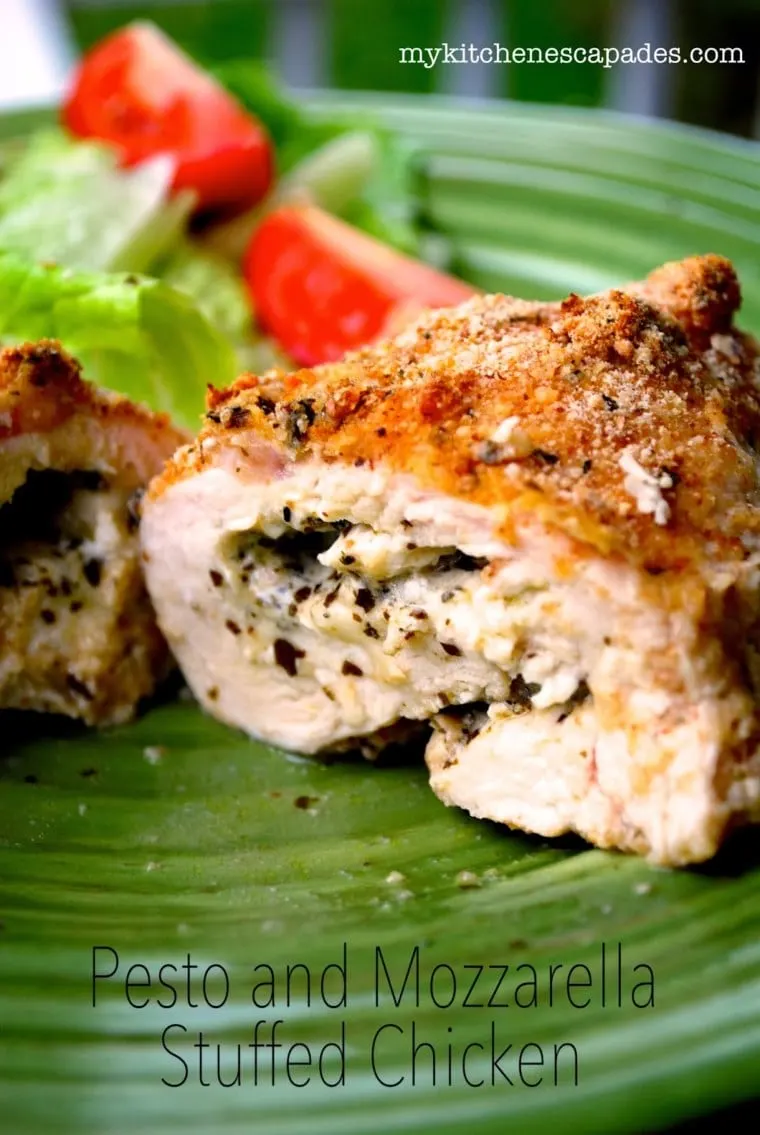 Source: mykitchenescapades.com
Stuffed chicken breasts are an absolute favorite of mine! That's mostly because chicken is such a common thing to eat and stuffed chicken breasts are quite interesting to eat.
It's definitely one of those more interesting meals that everyone will enjoy. It's not like you have those every day!
Thus, perfect for the Easter. Also, even non-keto friends will enjoy these.
Per Serving (1 chicken breast):
Calories: 370
Fats: 13.2g
Net Carbs: 4.7g
Protein: 57.8g
20. Apricot and Mustard Glazed Ham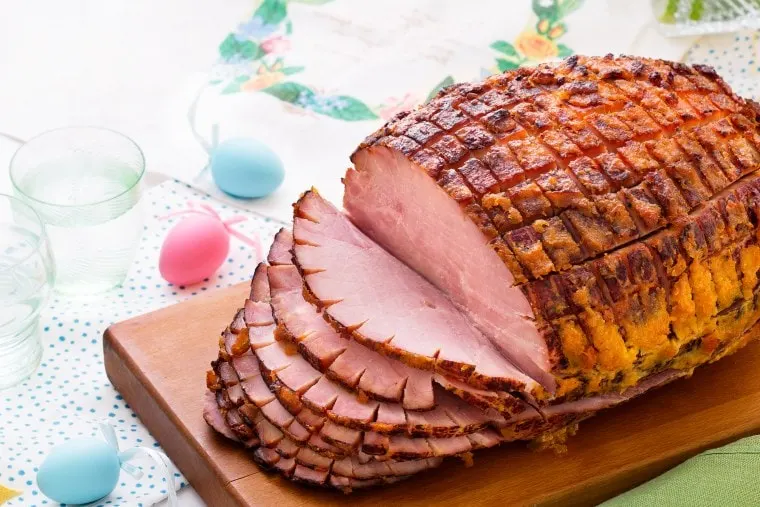 Source: dietdoctor.com
This ham is sweet and spicy, so definitely a flavor you want to try. Everyone will love it!
It does take a couple of hours to prepare. That's mostly because you have to soak the apricots. However, it's totally worth it!
Per Serving:
Calories: 277
Fats: 13g
Net Carbs: 7g
Protein: 34g
Conclusion
Hope you've enjoyed the recipes! Let me know if you have any questions in the comment section!