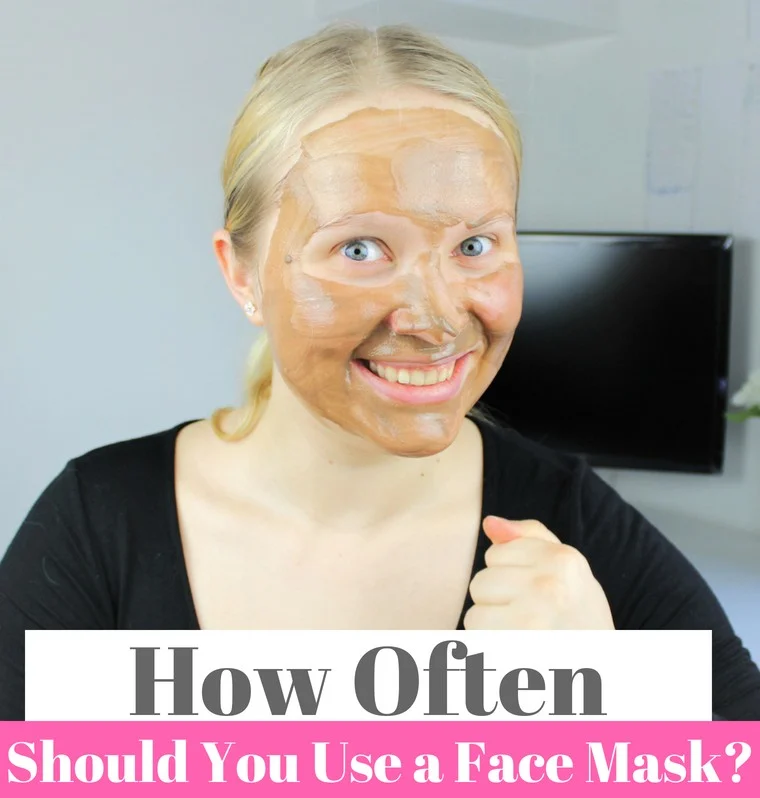 A face mask can heal and repair your skin with just a few simple steps. Not only that, but it also gives a breath of fresh life to your otherwise dull and lifeless complexion.
I'm sure everyone wishes to use it as often as possible or wonder what would be the results if they put on masks on a daily basis!
This blog is supported by readers purchasing featured products. When you buy products with my links, I earn a commission at no extra cost to you. Here is my full affiliate disclosure.
Well, let me break it to you. Too much of anything can do more harm than good. I understand why those who care for their skin are naturally curious about how often they should keep up with their skincare regime.
It's natural to want to know that so you can maintain a proper schedule and stick to it. So, you're probably asking yourself how often should you use a face mask?
Things You Need to Know
Before we begin, let's first consider some of those factors that might influence how often you should use a face mask.
They're quite important since all of us are different and have fluctuating needs.
1. Your Skin Type
Normal, oily, dry, or combination skin type determines how frequently you should put that mask on. It's possibly the most important factor that determines not only the kind of facial mask that you should use but also how much of it you really need.
If you have oily skin, you might need a more frequent skincare routine. The same follows for those with super dry skin, especially if you're living in a cold environment.
2. Your Skin Problems
Different masks are aimed at targeting certain skin problems. If you suffer from severe acne breakouts, then use an anti-acne face mask on a more regular basis.
The same can be said for blackheads and whiteheads.
3. Your Location and Atmosphere
The weather conditions and where you live also play an important role. Suppose you live in a polluted area and have acne or blackheads, you may have to use a face mask more often to keep your pores unclogged.
Exfoliation is very important in this case too! Similarly, those with dry skin may have to regularly hydrate it in the winter time. That's due to central heating and cold weather tend to take all of that moisture away.
How Often Should You Use a Face Mask?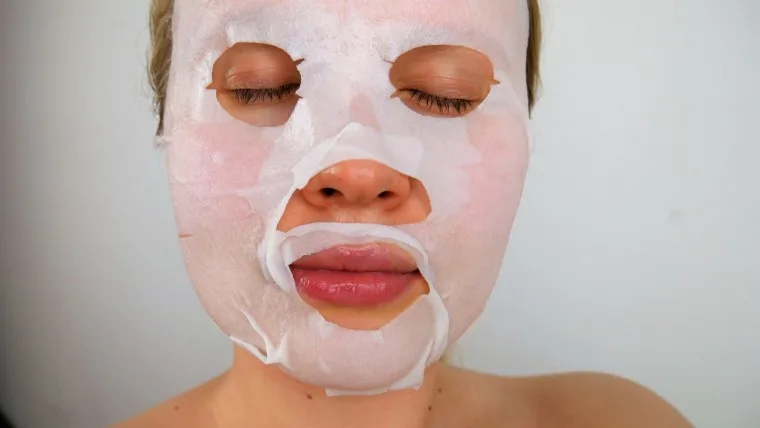 Here's how frequently you should use a face mask based on its type. Do watch your skin though and see how it reacts to that. If you get pimples after moisturizing your skin constantly, it might mean that you're blocking your pores or that the mask isn't right for you.
Same goes for oily skin. If you get a feeling that it's drying out or is itchy, change something up.
1. HYDRATING MASKS
You can use hydrating masks on a daily basis. They will carry out the regular repair and maintenance of your skin by giving it some moisture to latch on to.
They are usually enriched in vitamins and minerals that help out too.
2. CLAY MASKS
Clay masks should never be used more than twice a week since they're strong and could even be irritative for some.
If you're dealing with regular breakouts, apply the mask but rinse it off in 5-10 minutes before it dries.
3. SHEET MASKS
Good news for those who're wondering how often to use sheet masks! Sheet masks can ideally be used every day, but they can also draw the natural minerals from your skin if you keep them on for way too long after they dry out.
Just see how your skin reacts and use the mask only once a week if your skin gets upset.
4. GELATIN MASKS
While they may boost the collagen production, gelatin masks can be really tough on the skin with all the stretching and pulling.
You can use it at maximum twice a month. Do make sure it comes with a bunch of vitamins to really experience the benefits.
5. CHARCOAL MASKS
Being really harsh on the skin, a charcoal mask should only be used at the most once in a month. I wouldn't recommend it for those with very sensitive dry skin, because it might irritate it.
You can always use a combination of face masks to pamper your skin. Just schedule a monthly skincare regime or just keep in mind those numbers mentioned above. Do keep in mind that hydrating masks are pretty much the only ones you can use every day.
Safe for Use Ingredients
Under ideal circumstances, you should use a combination of masks to deal with different skin conditions. Two different masks may target various problems and contain similar ingredients.
Not all of them are suitable for daily use. Thus, make sure to check that label before applying the mask to your face. Here are some of the ingredients that are safe to use.
1. Niacinamide
Niacinamide, otherwise known as Vitamin B3, can boost the skin's immunity, regulate the oil flow, and prevent hyperpigmentation.
2. Aloe Vera
Aloe has natural anti-inflammatory properties that can treat acne and sunburns. Might be quite harsh on the dry and sensitive skin though.
3. Hyaluronic Acid
It retains the skin's moisture and helps improve collagen synthesis, thus reducing fine lines and wrinkles.
If the mask claims to be 'Anti-aging,' 'Anti-acne,' and 'Exfoliating', then do check the instructions to make sure you don't overuse it. Some of them might contain strong chemicals that can be damaging to your skin if used too often.
Homemade Facial Masks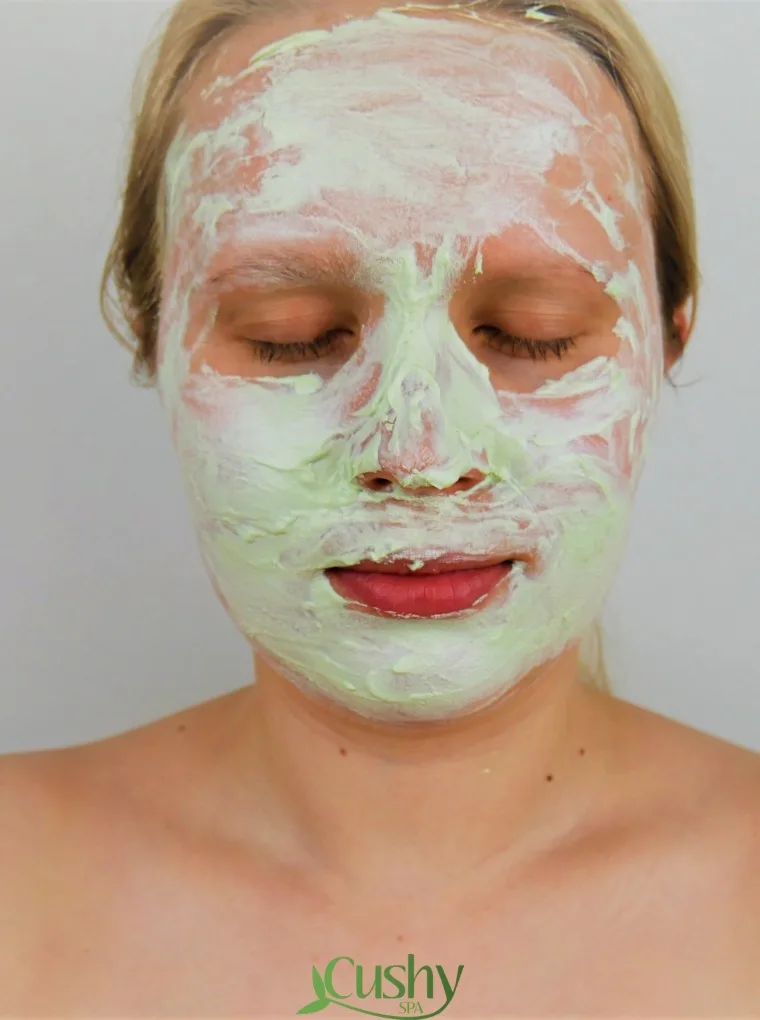 You do not need to spend a fortune on facial masks. Here are a few quick, easy, and affordable DIY masks you can make at home. Most of the products lay around in the kitchen anyway.
The following two masks can be easily made using French Green Clay. It's quite cheap, you'll spend $7-$11 per for 300g-1kg of the product.
Certainly, enough for multiple masks. Why green clay? It attracts impurities on the surface of your skin, absorbs excess sebum, and stimulates blood circulation by heating up your face.
Another great advantage is that it's suitable for all skin types. Obviously, the recipe changes slightly each time. Here are some examples.
a) French Green Clay Mask for Oily Skin
1 tablespoon French green clay
1 teaspoon aloe vera juice
1 teaspoon of raw organic honey
Put the clay in a non-porous rubber mixing bowl (avoid any metal utensils while working with clay) and gently mix in the aloe vera juice.
You can stir the concoction using a wooden ice-cream stick. Once it is mixed uniformly, add the honey and mix the texture until it's uniform.
b) French Green Clay Mask for Oily Skin
1 tablespoon French green clay
1 egg white
1 teaspoon of raw organic honey
Add the clay to a non-porous rubber mixing bowl (once again, avoid metallic objects). Add the egg white and stir it in with a wooden stick until the mixture becomes homogenous. Now add the honey and mix it again.
How to Use Clay Mask
Put on a headband to avoid the mixture getting into your hair. After that, wash your face with warm water.
Using a wooden or plastic stick, apply a thin layer of the mask on your face.
Let it sit for 10-15 minutes.
Remove the mask using water. You can either gently rinse it off or make use of a damp, clean washcloth. Make sure that all the clay is removed.
Apply a toner and moisturizer.
Extra Tips for Using Clay Mask
Add a few drops of water if the consistency is too thick for your liking.
Only make enough face mask for a single use since you cannot reuse it once it's dry.
You can add a few drops of essential oils to the mask. I usually make use of lavender oil because of its relaxing effect and anti-bacterial properties. Citric essentials oils improve collagen production, so you might want to consider them too.
Use this mask once a week.
c) Homemade Oatmeal Face Mask
Oatmeal is mildly anti-inflammatory. That's why it's suitable for all skin types, especially sensitive skin! I'm simply in love with it because of that.
All the ingredients are readily available in my kitchen and this has become my go-to face mask for a quick fix.
1/4 cup water
1/3 – 1/2 cup ground oatmeal
1 tablespoon plain yogurt
2 tablespoons honey
1 small egg's white
Heat the water until it's warm (make sure it's warm and not boiling). In an easy to clean bowl, mix the oatmeal and water, afterward, let it settle for 5-10 minutes. Add the yogurt, honey and egg white.
Mix them all to form a paste. If the paste is not thick enough, add a bit more ground oatmeal and potentially some honey to help it stick to your face. I also suggest using slightly thicker honey!
Using a brush, a wooden stick or just your hands, apply a thin layer of the mask to your face.
Let it sit for 10-15 minutes.
Rinse it off with warm water (You can put a strainer over your sink's drain to prevent it from clogging up).
Oatmeal is a natural exfoliant. It also contains saponins, which are cleansing agents. The yogurt has a bleaching effect and helps to reduce scarring.
On the other hand, honey has anti-bacterial qualities. The egg whites have vitamin B6 that rejuvenates skin and helps it to keep its moisture. Thus, this mask works well on anyone's skin. You can use it twice a week.
Pin It!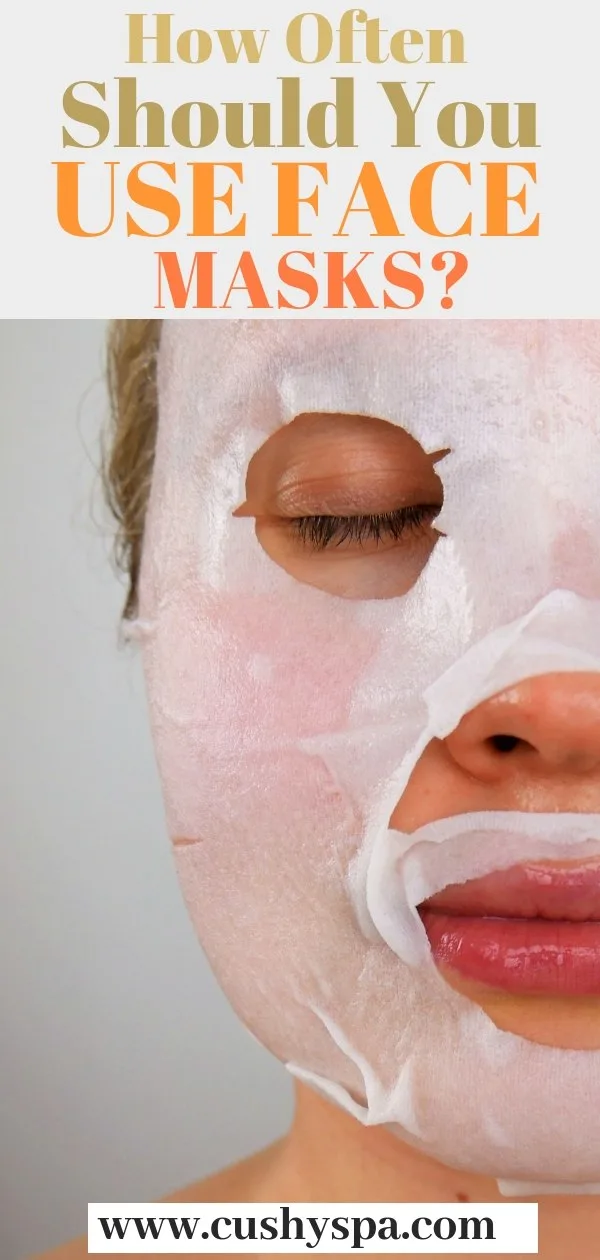 d) Banana Face Mask
Some of you may not know but I make youtube videos. Here is one of the videos where I show you how to make your own banana face mask.
Feel free to watch :). Use a very small amount of essential oil or none if you have dry and sensitive skin!
https://youtu.be/IUvPKbfSE-E
Conclusion
So how often should you use a face mask? I hope you've got your answer! Please let me know if you have any questions in the comment section, I'll do my best to answer them!