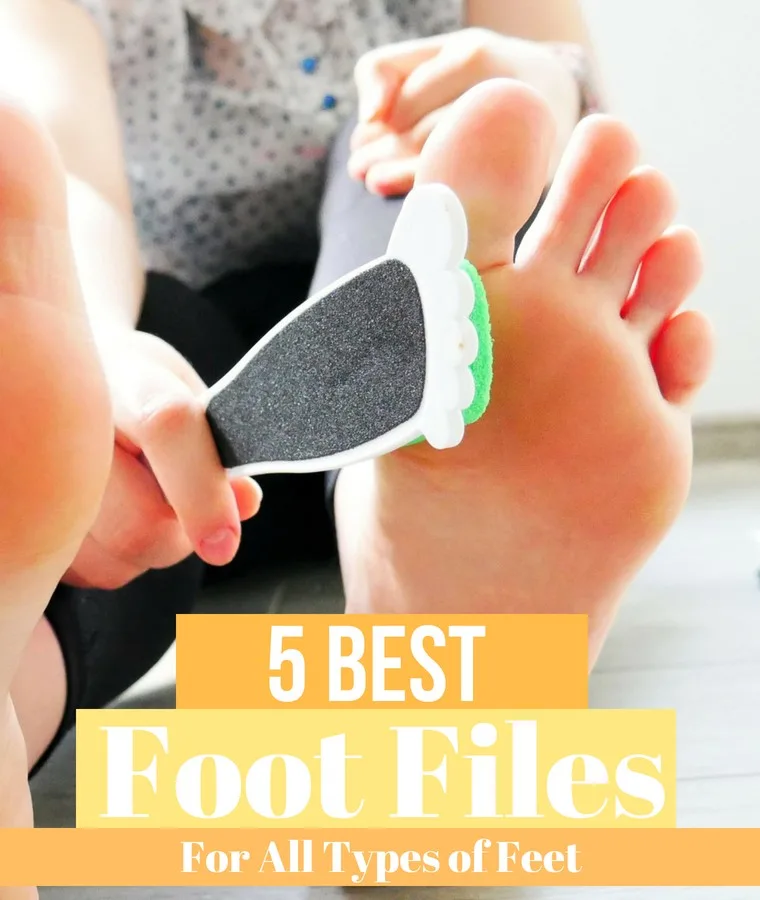 When it comes to removing dead skin from your feet it can be tough and tiring. And I'm not even talking about having to deal with calluses or corns.
Anyway, all that can become a little bit easier with a good quality foot file. That's why I thought I would help you choose the best foot file and make the whole procedure a little bit easier.
This blog is supported by readers purchasing featured products. When you buy products with my links, I earn a commission at no extra cost to you. Here is my full affiliate disclosure.
What's the Best Foot File?
Everyone's different. We tend to have different feet too!
What might work for you, might not do that at all for someone else? Here I've reviewed my top 5.
For all the ups and downs read the reviews below.
Foot files I recommend:
I think this is the best electric foot file you can find. It has a rechargeable battery, which can save you a lot of headaches and money.
You'll need to recharge it after about 45 minutes of continuous usage. It's also splash proof, so you can rinse out the foot file whenever you need.
The product has interchangeable rollers and comes with 3 of those. 2 of them are regular but one is extra coarse.
That's in case your feet are in a severe condition. I know that happens, especially if you haven't been taking care of your feet for quite a long time now.
The foot file is also sensitive to the touch, which means that if you push it too hard into your skin, it will stop working. That makes it extra secure but also a bit annoying.
The only thing I could complain about is the recharging light. It's always red and never turns green.
Thus, you never know when the device is fully charged. But, that's a minor problem anyway.
1. Amope Pedi Perfect Foot File
Click Here to Check Price on Amazon
This little electric foot file is a pretty good option to go for if you find feet filing tiring. I sure do.
Especially if I have hard skin, it can take ages to get rid of it. This little device helps with saving some of your energy.
It runs on AA batteries and uses refillable rollers that you can attach. While it does save a lot of your energy and smoothes that skin very well, it's time-consuming.
I feel like it takes longer to remove dead skin with this one than with a regular foot file. But, that works well if I'm watching TV.
Also, I don't like the fact that it stops when you push it too hard. But, that's probably a precaution to save you from hurting yourself.
Additionally, you cannot really use rechargeable batteries with this one, which is annoying. But, once you get rid of that first rough skin, you won't need to change them that often anymore.
P.S. only use it on dry skin. This foot file isn't waterproof.
2. Microplane Colossal Pedicure Foot File
Click Here to Check Price on Amazon
I like the size of this foot file. It's large enough and feels good in your hand.
Also, it's easy to clean and the surface is made of stainless steel. That basically means that you can just leave it in the shower and not worry about it becoming rusty.
You can use this one on both wet and dry foot. But, do make sure you don't over-shave your feet.
You really don't have to get rid of all your calluses in one day. Do a little bit and see how you feel the next day.
Overall, it works wonders as long as you don't overdo it.
3. Diane European Foot File
Click Here to Check Price on Amazon
With this one, you actually get two. They're both wooden and tough.
So, don't worry that they'll break apart or anything. The foot files are pretty rough but that's what you want anyway.
Also, they'll last longer. I think the price is great too considering the fact that they're so sturdy.
All in all, they do the job.
4. Professional Pedicure Foot File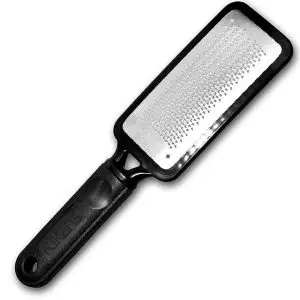 Click Here to Check Price on Amazon
This little foot file is sturdy since it's wooden and comes with a loop that makes it easy to store in a shower. Honestly, that's the reason I like it.
Having such a necessity within the reach of a hand is all I need. When it comes to the foot file, one side of it is grainier than the other.
That is useful depending on how problematic your feet are. Other than that, it's sturdy and does the job.
How to Use a Foot File on Feet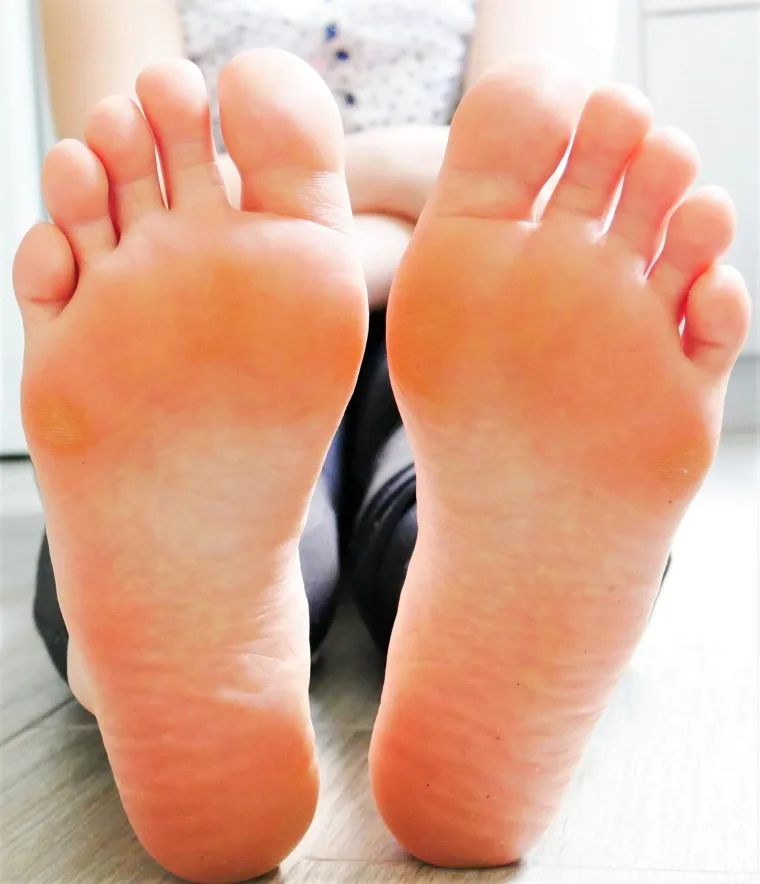 When it comes to using a foot file, it's simple. But, do check the instructions with the electric foot files due to safety reasons.
Not all of them are waterproof.
Unless it says otherwise, soaks your feet in warm, soapy water so that your skin softens up. Add a little bit of sodium bicarbonate (baking soda) to the water because it softens the skin even more.
Step 2 – Start with a Rough Side
Dry your feet and use the foot file. Start either with a coarser side or roller to see how it feels. The skin on top tends to be extra rough, so you might want to give it an extra rub.
Always remember to be gentle. It's easy to get into it when you see all that dead skin go away.
However, you don't want to irritate your healthy skin. Thus, it's a good idea to file a little bit less, wait for a couple of days and see how you feel.
Step 3 – Use the Foot File
Slide it back and forth across the ball of your foot. Do that for any other area that has hard skin on it.
Flip the foot file and repeat the procedure. It'll help to polish up whatever that's left on your skin.
Always finish foot filing with a little bit of moisturizing. It might also be a good idea to apply a thicker cream to avoid irritations or infections.
Hope you found the best foot file for you. The main choice you really have to make is whether you want an electric foot file or a regular one.
See what works for you and let me know if you have any questions in the comment section.