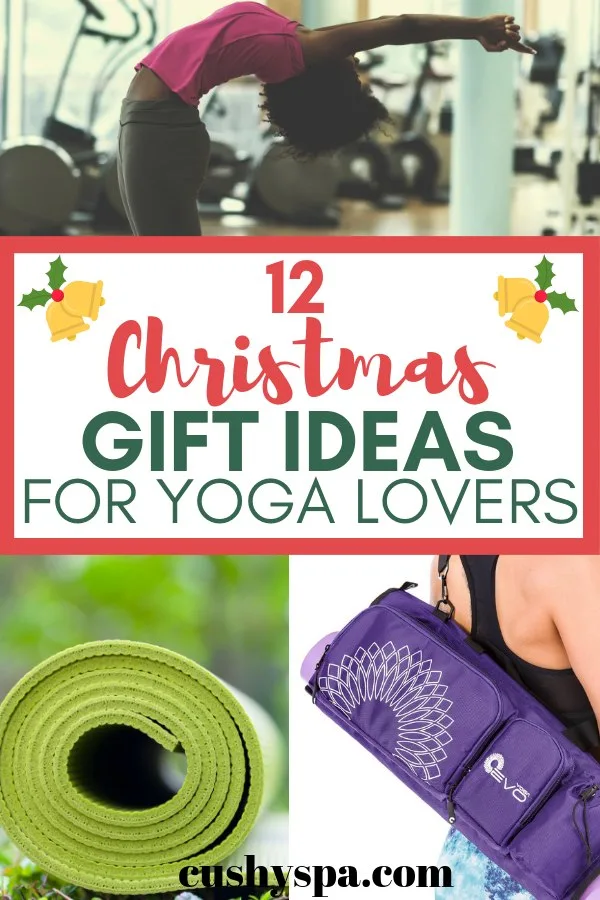 It's that time of the year again! Christmas! While it's probably one of the favorite holidays for many people, the truth is – finding the right gifts for the ones you love can be hard.
In fact, finding the right Christmas gift can be so hard it might drive you nuts. If you are worried about gifts way too much this year, slow down and remember that the celebration isn't just about that.
The most important thing is to show the people you love that you appreciate them. Thus, make sure they know that. There is nothing better than a good, truthful word!
If you have a little bit of money to spend and want to give your friends/relatives something of practical use, then why not. Actually, there is no better way to do that than by buying a practical gift.
So, here is a list of Christmas gift ideas for someone who loves yoga!
This blog is supported by readers purchasing featured products. When you buy products with my links, I earn a commission at no extra cost to you. Here is my full affiliate disclosure.
15 Yoga Christmas Gifts for Absolute Yoga Lovers
Some of these gifts are more practical than others! The prices range from about $10 to $60.
Yoga Mat
Practicing yoga without having a yoga mat can be very difficult. While your friend/relative might have a yoga mat already perhaps it's all shabby and old.
Thus, a yoga mat can truly do for a great gift. Especially for someone who's only starting with yoga.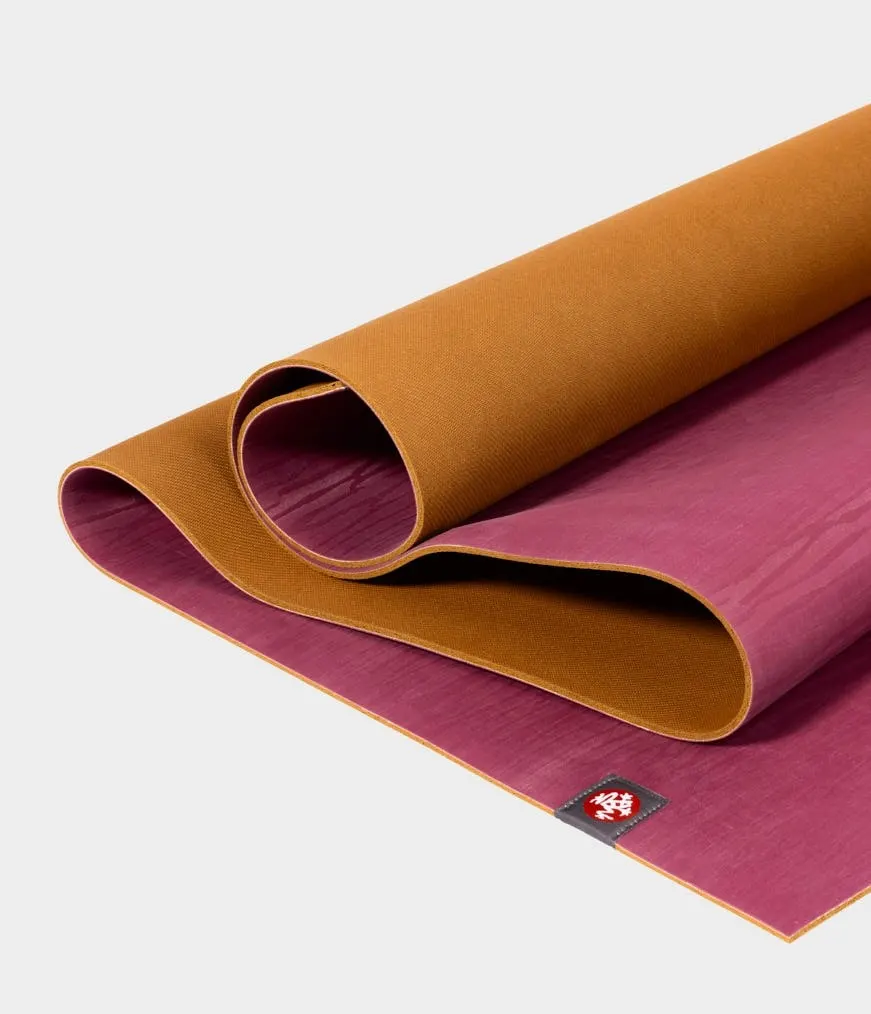 It's a super durable natural rubber mat. 99 percent latex free and is made of biodegradable natural tree rubber. So, if the recipient is an environmentalist at heart or just someone who tries to be more sustainable, this is a good gift to consider.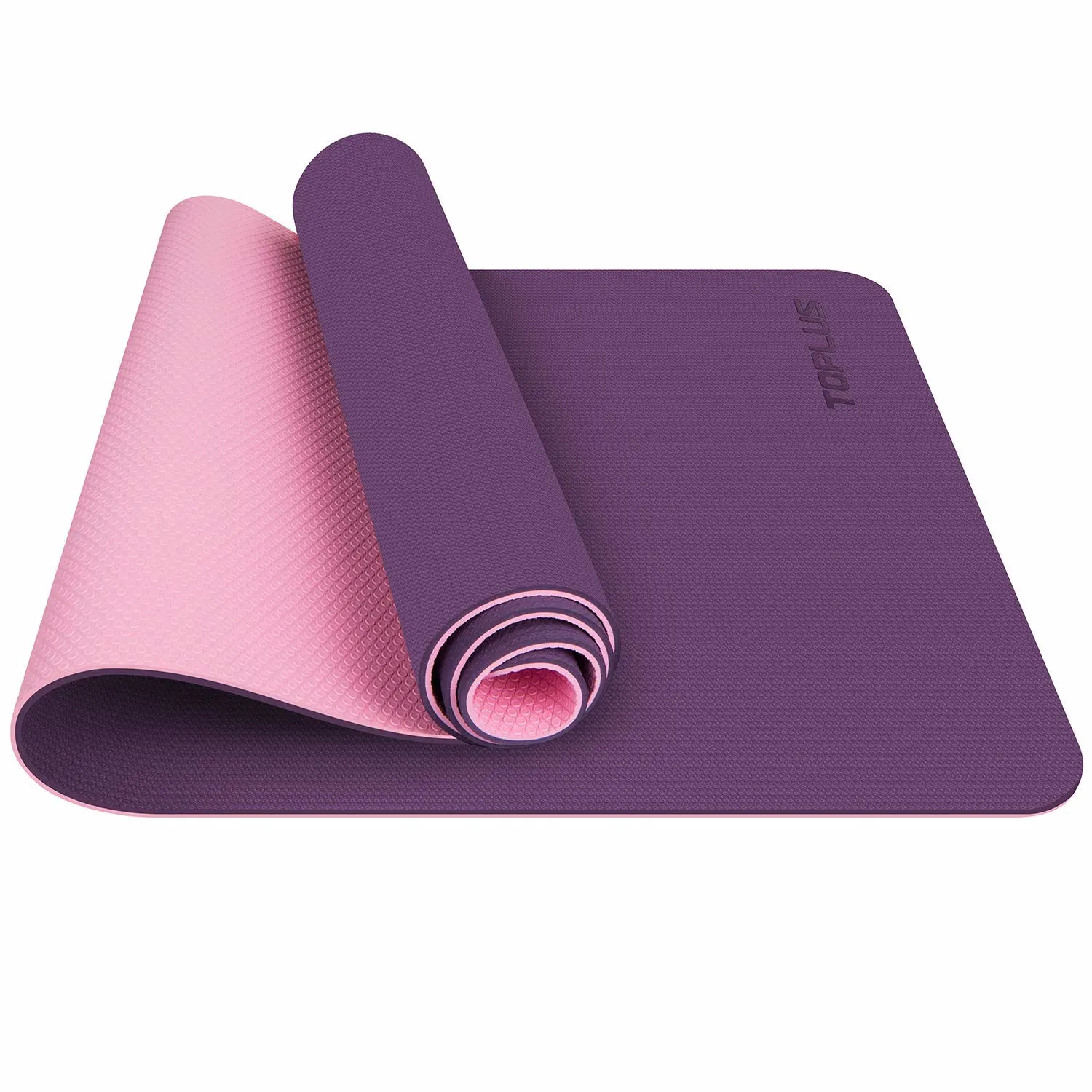 A cheaper eco-friendly option. It's ¼ inch thick. It's also very light so can be easily taken to classes or just used at home. The mat comes in black, purple and blue – a pretty good range of choice.
Yoga Shirt
Christmas is all about calming down, spending time with your family and recharging yourself for a new year. I feel like any gift that could possibly give a little bit of yoga inspiration is perfect.
There is nothing better than a funny or inspiring yoga shirt. It's a practical gift too – you can wear wherever and whenever.
Here are a few shirt ideas.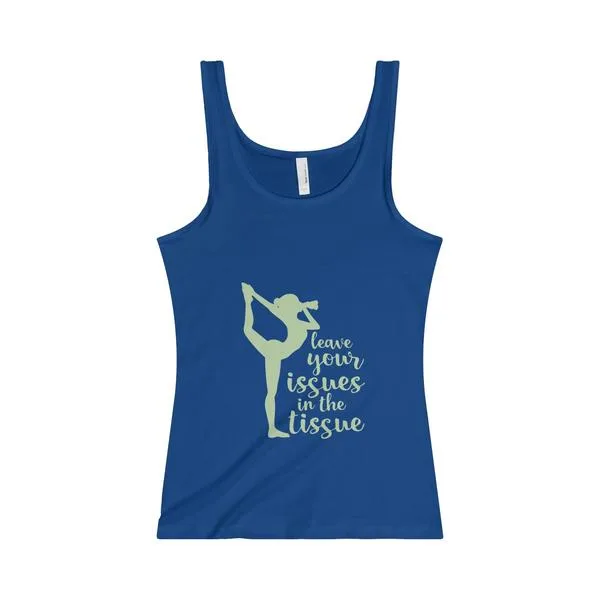 This is a great gift for someone who had a rough year. Comes in multiple colors too.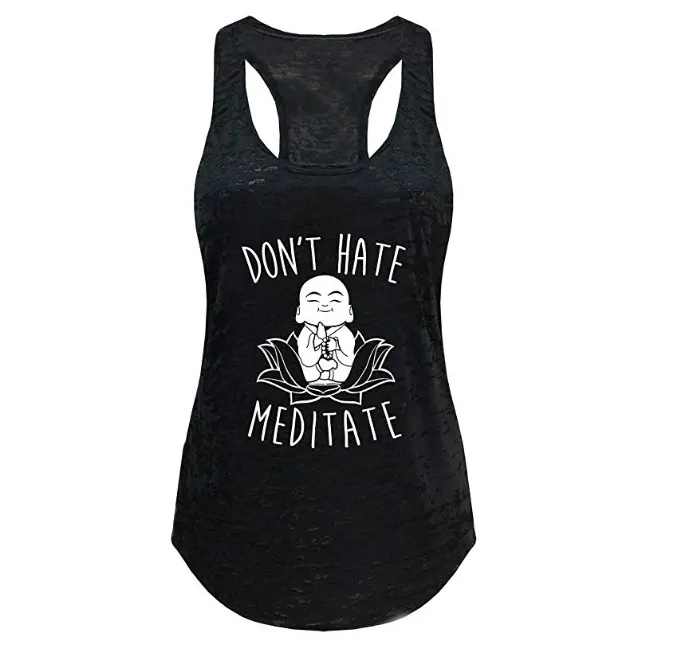 The world could really use more shirts like that. This is a good Christmas gift for someone who loves meditating, who enjoys teaching people a thing or too. Or just someone who loves to spread positive energy.
A Cute Mug
You can never go wrong with a mug. While it's a very simple gift, there are some truly great designs out there. Here are some of the ideas that you might like.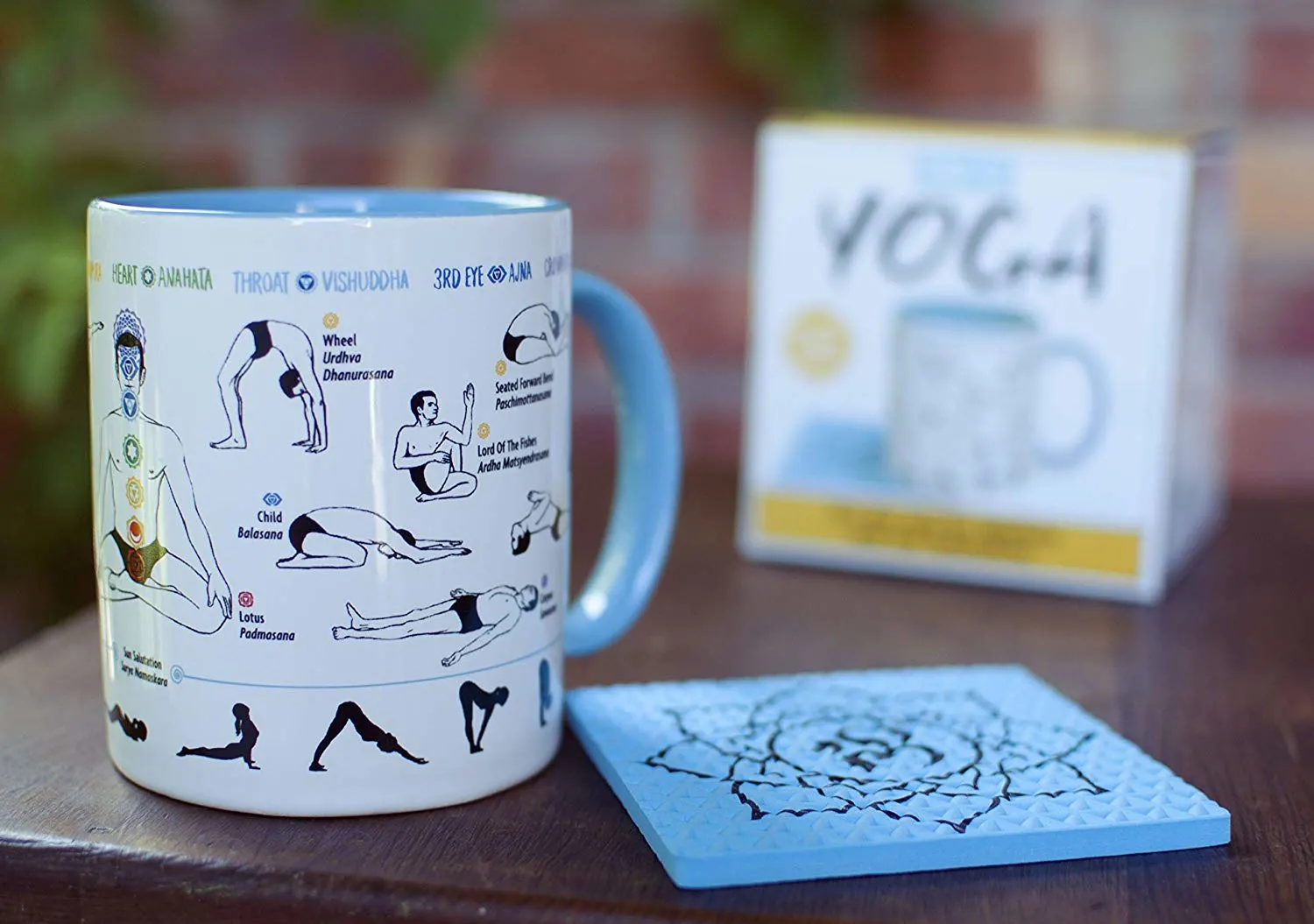 This is an informational cup with different yoga poses. A great gift for someone who's only beginning their yoga journey.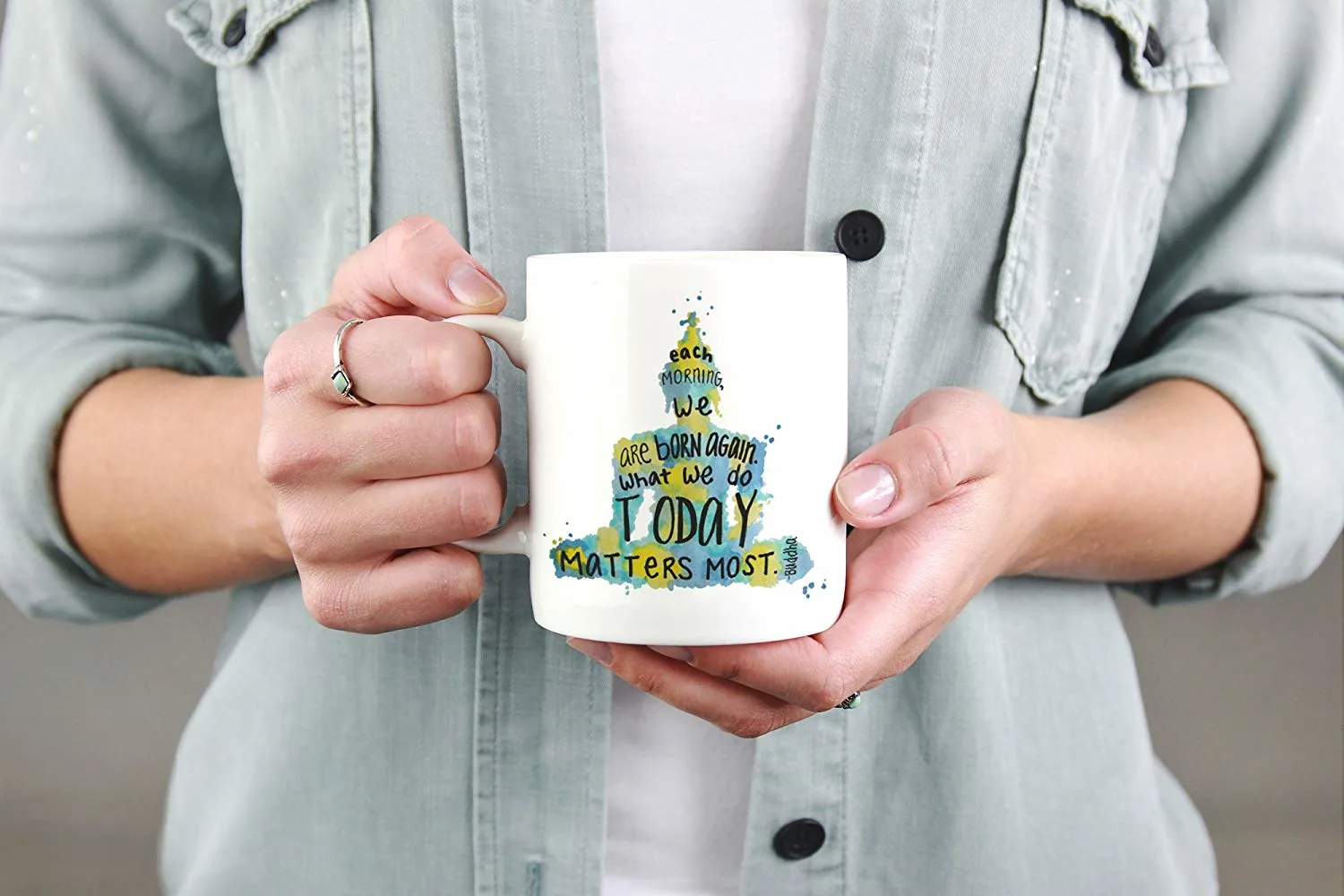 A sweet little Christmas gift for someone who enjoys an inspirational quote.
Yoga Towel
While it's no the most glamorous gift, it's definitely one of the more practical ones. For someone who takes yoga to a different level or just loves hot yoga sweating can become a serious problem.
This is where a yoga towel comes in. It can be placed right on top of the yoga mat. It'll absorb all the sweat and improve anyone's yoga experience.
Thus, it's definitely a necessity when yoga becomes physically challenging.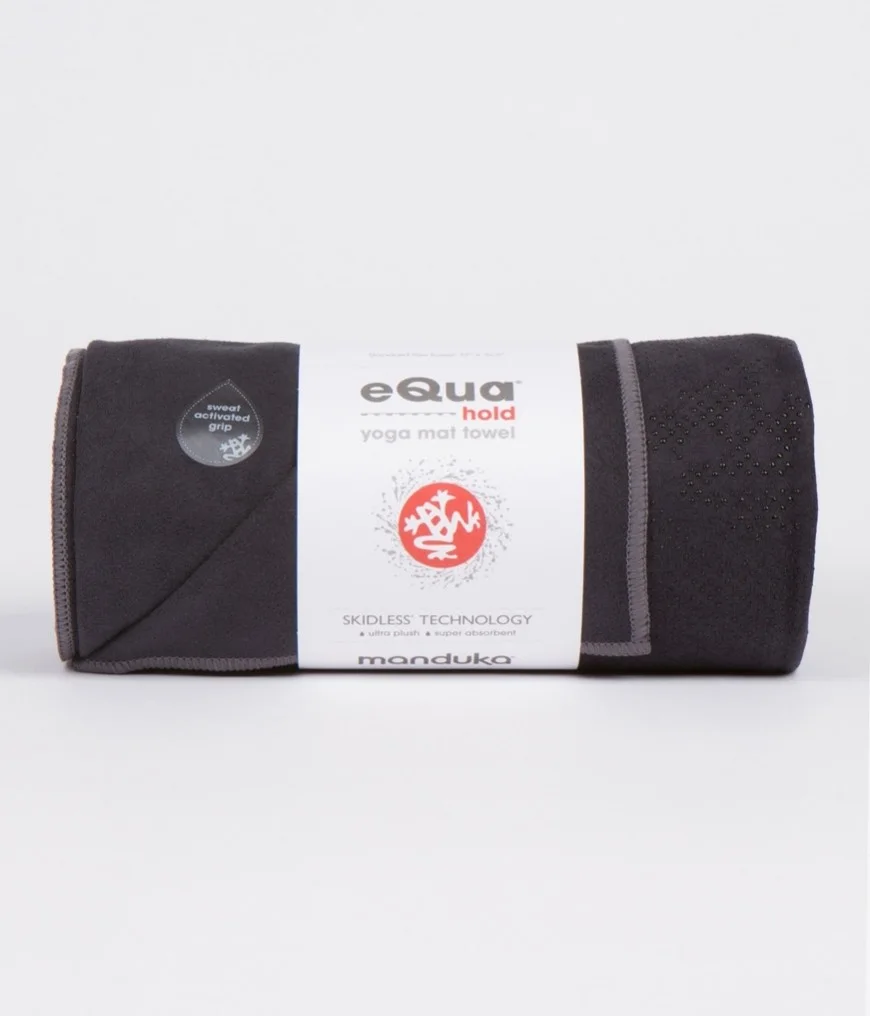 Absorbs the sweat very well, can vouch for it! You can wash it as often as you can too.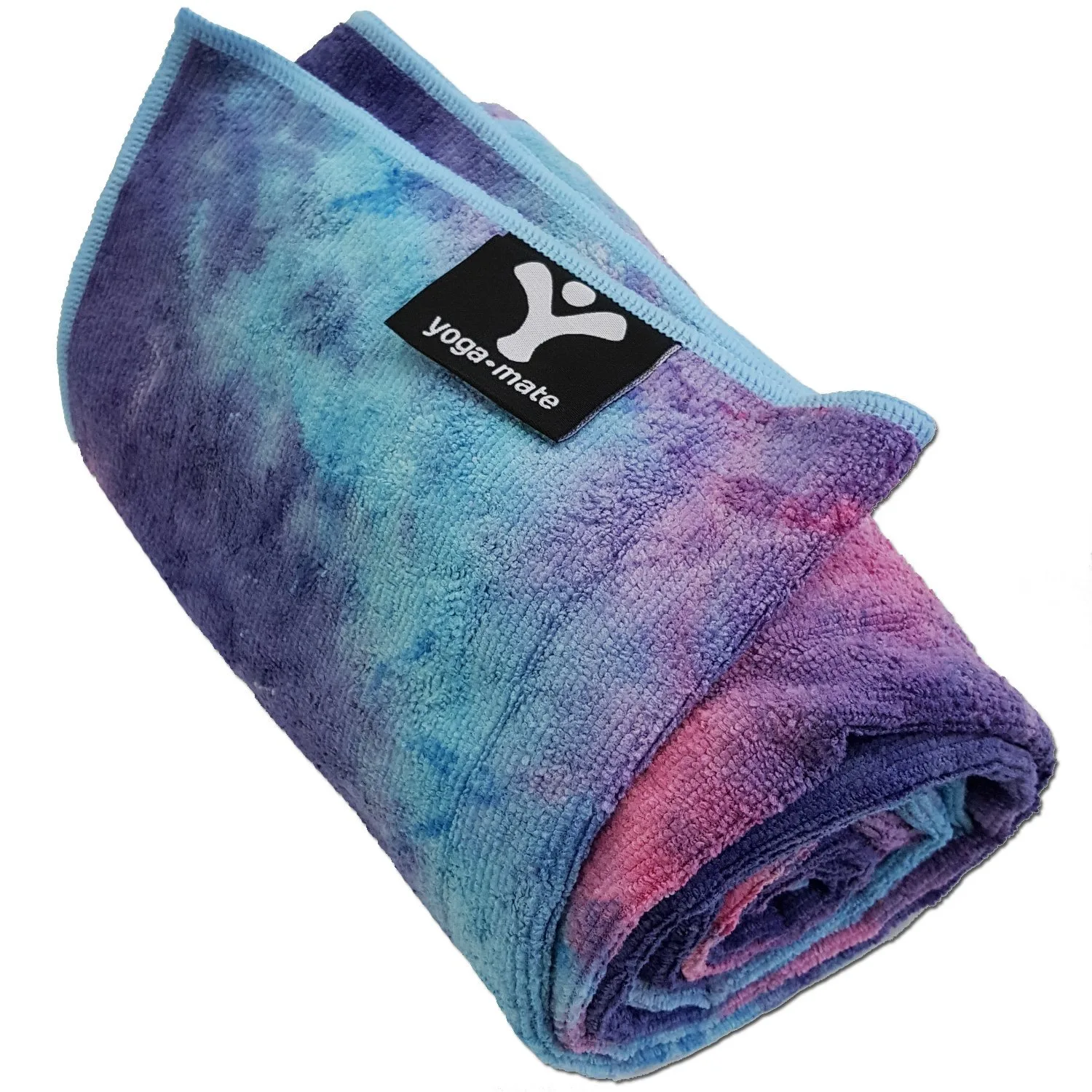 Yoga Block
They can help you to do yoga poses in an easier way. There is a misconception that you should only use props if you're a beginner.
But, the reality is – yoga blocks can be very helpful no matter where you are in your yoga journey. Thus, it's a great gift for anyone who practices yoga.
While it might not look like the most amusing piece of equipment, it can truly improve anyone's overall yoga experience.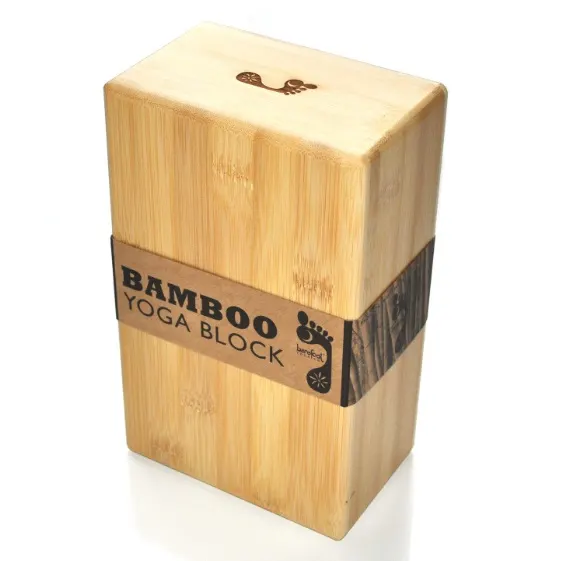 Yoga Bag
If your friend/relative occasionally does yoga outside the home, a yoga bag is a must. Being able to take your yoga mat around and use it can make your life much easier.
These bags usually have pockets and extra space. So, a lot more things will fit inside!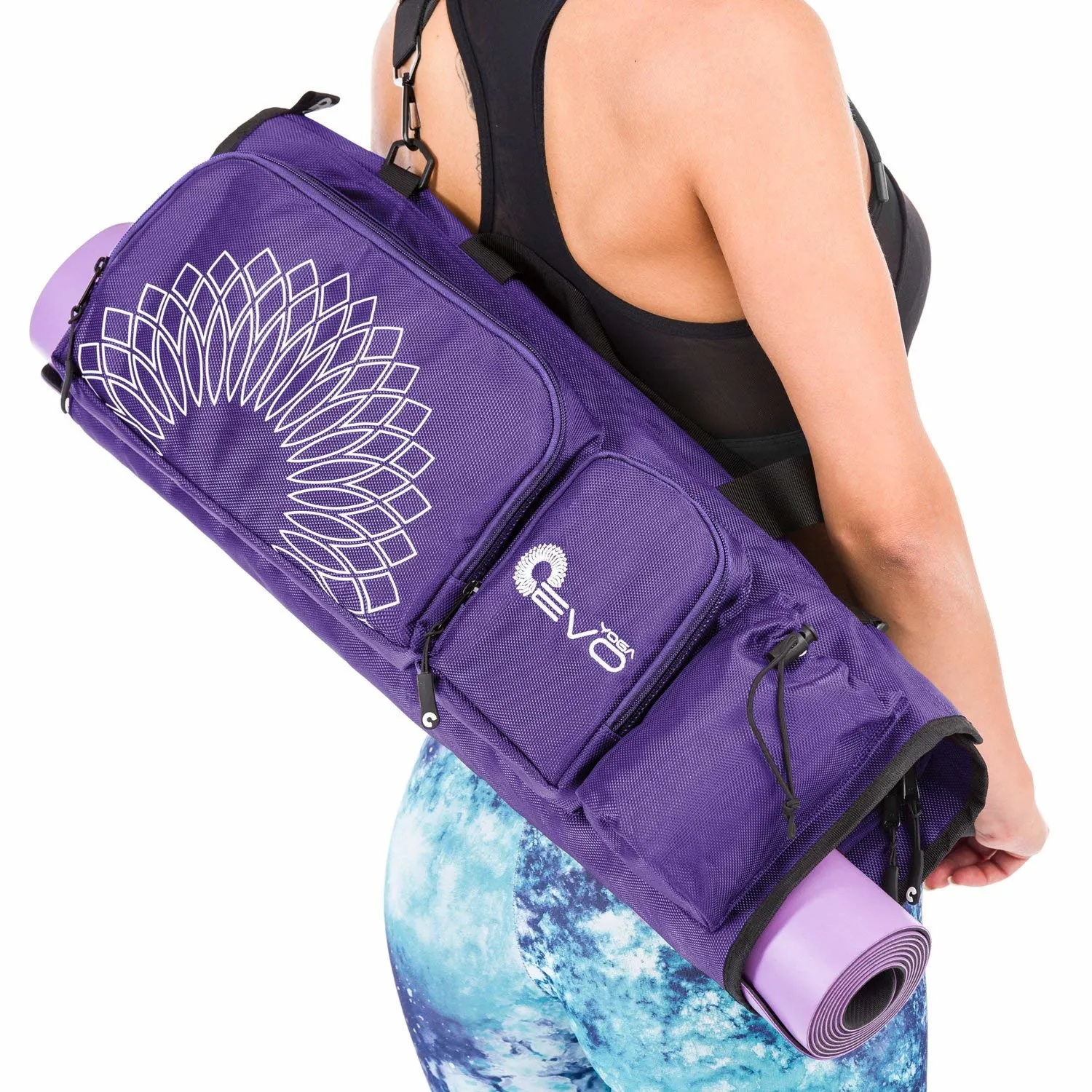 You can get this one in multiple colors. It has 3 pockets, one bigger compartment for clothing and a smaller one for holding the bottle.
It's not too big, so can be carried around everywhere.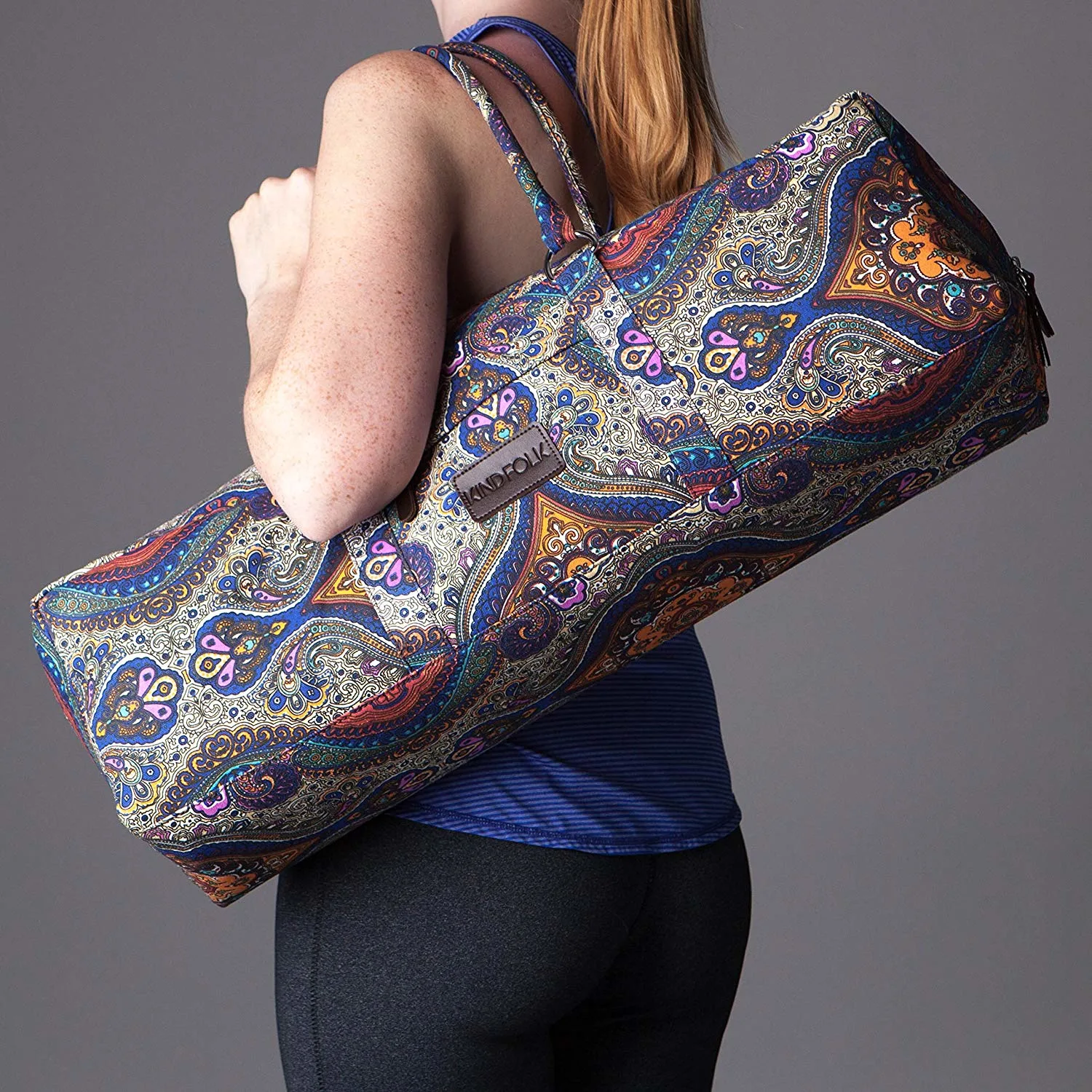 Kindfold has a beautiful mission to end slavery. For each product you buy, they donate $1 to help slavery and sex trafficking.
Cute Zafu
Zafu can be extra comfortable when you want to meditate. Also, it can help to get the perfect posture alignment. Thus, it's especially good if the person is suffering from back pain.
It makes for a good home decoration too!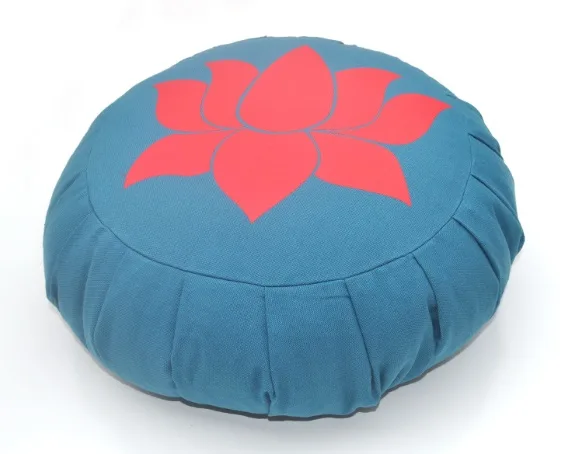 The lotus flower symbolizes new beginnings. It's made out of cotton twill and filled with buckwheat.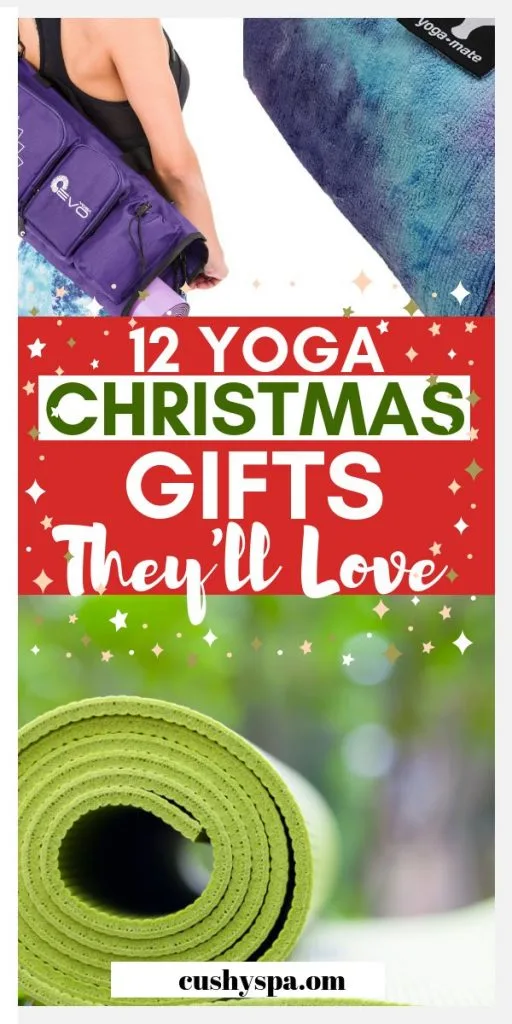 Conclusion
So, here it is, 12 lovely items you can gift to your loved ones who absolutely love yoga. These gifts can work not only for someone who enjoys yoga but for people who are interested in wellness too.
Anyway, yoga is a beautiful thing and you should definitely encourage your friends, relatives to do it more. Exercise has multiple health benefits and yoga can help not only your body but the mind too.
Now, go and buy your Christmas gifts and enjoy celebrating your holidays with the family. At the end of the day, Christmas is one of the most beautiful times of the year!