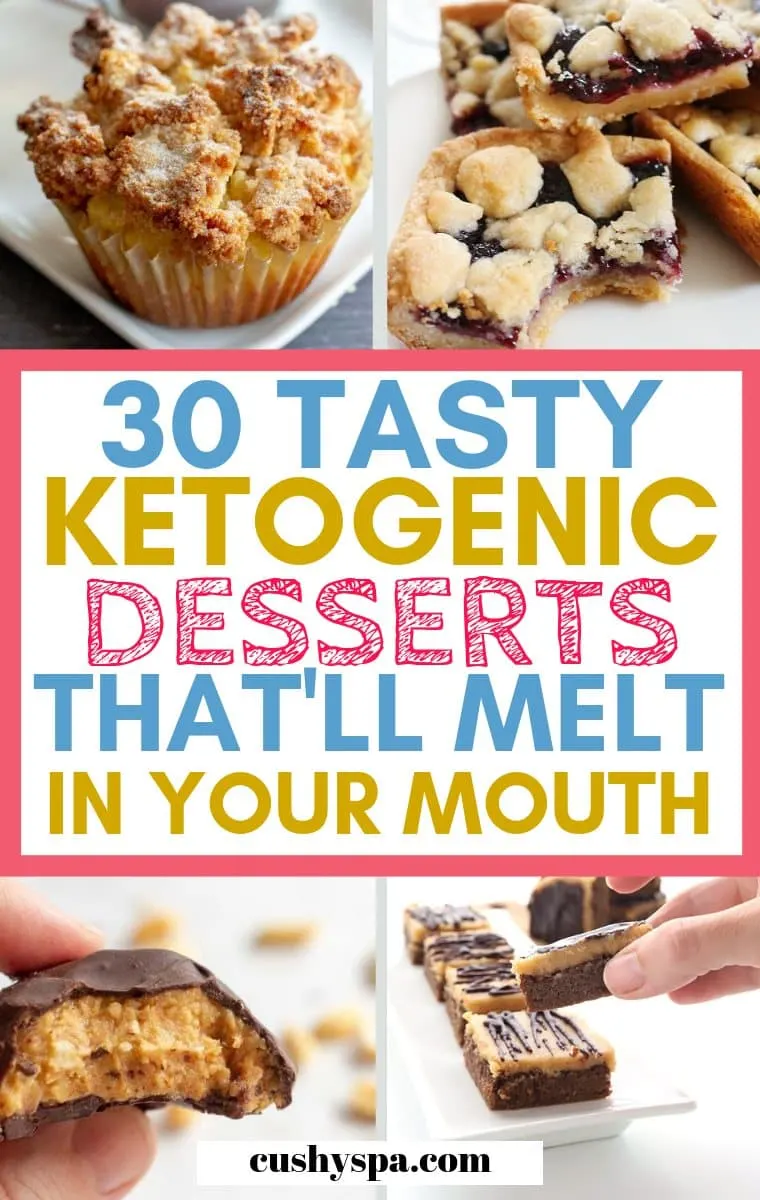 Living the ketogenic lifestyle has many of its benefits. To name a few: weight loss, blood sugar control, and many more once you shed a few pounds.
And while it's truly emotionally and physically fulfilling to eat more whole foods, cook for yourself and just eat prepared food, there's going to be times when you're going to have cravings. A little bit of chocolate or another treat is sometimes just what you need to fully experience life.
It would be a shame to put yourself out of ketosis just because you had a craving. That's where preparing your own desserts can come in so handy. Why?
Mostly because there are multiple tricks to keep these treats low carb.
Product Swaps to Keep Desserts Low Carb
Now, time to share the ketogenic desserts. I've also included nutritional values with each recipe so you have a clear idea of what you're getting yourself into!
Watch: 5 Keto Desserts (2-11g Net Carbs)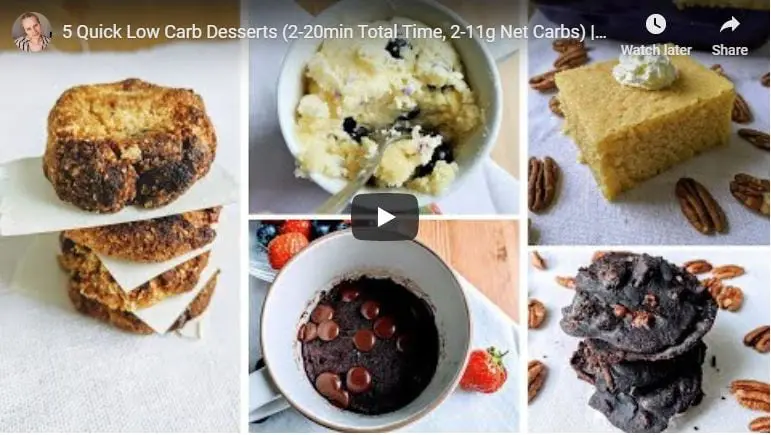 1. No-Bake Cookies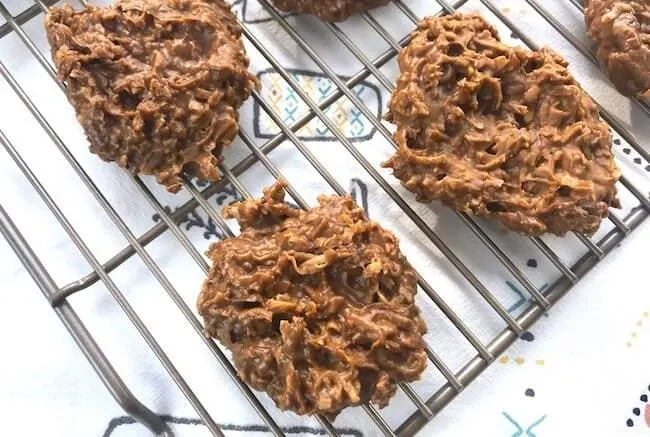 Credit: thesoccermomblog.com
If you're looking for a guilt-free dessert that you also don't have to bake, this is a perfect dessert for you. They're rich in tasty and creamy.
All you have to do is freeze, and you can definitely enjoy them with a cup of coffee or your favorite tea. Another good about these cookies is that the kids will love them too.
They're great for celebrations because you can make them ahead of time and serve in a couple of days. They don't get bad in the freezer.
When using coconut flakes, make sure they're unsweetened. You'd be surprised how much of coconut can be sold sweetened.
It's actually one of those keto-friendly products you want to have in your pantry so you can cook something up fast. Here you can get good quality coconut flakes, stack up on them and be ready for whatever occasion.
Per Serving:
Calories: 153
Fats: 13g
Net Carbs: 4g
Protein: 4g
2. Peanut Butter Brownies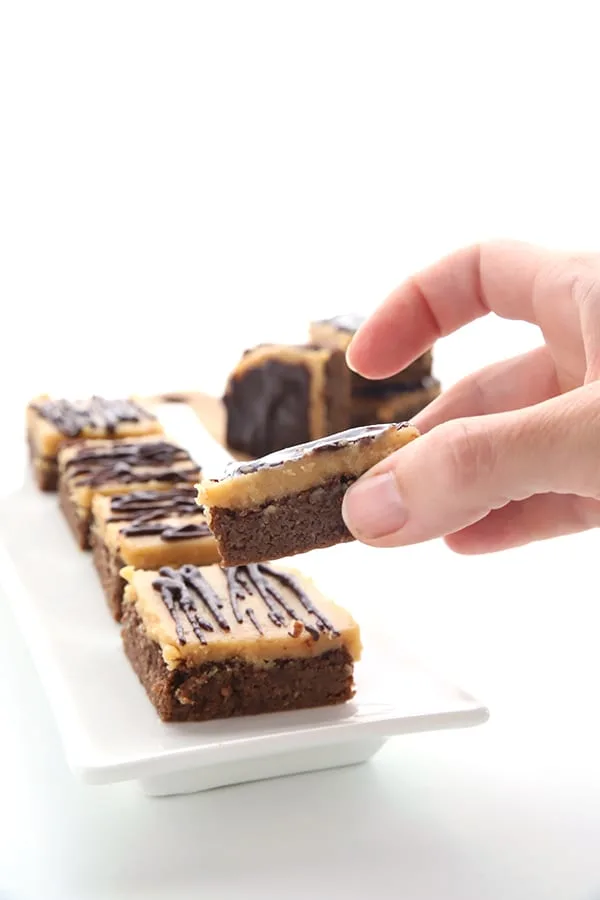 Credit: alldayidreamaboutfood.com
These ketogenic brownies look amazing but also taste amazing. The key here is a good quality low carb peanut butter.
Make sure it doesn't have any added sugar. On top of that, a good sweetener like this powdered swerve will make it sweet.
It's a truly good quality sweetener that isn't likely to have side effects. Also, a good quality black chocolate will finish the recipe.
I personally recommend 85-90% Lindt Excellence. It's been amazing for cooking desserts so far for me.
Plus, you can definitely eat it on its own as a ketogenic snack, it's delicious!
Per Serving:
Calories: 248
Fats: 22g
Net Carbs: 3.4g
Protein: 6g
3. Chocolate Chip Cookies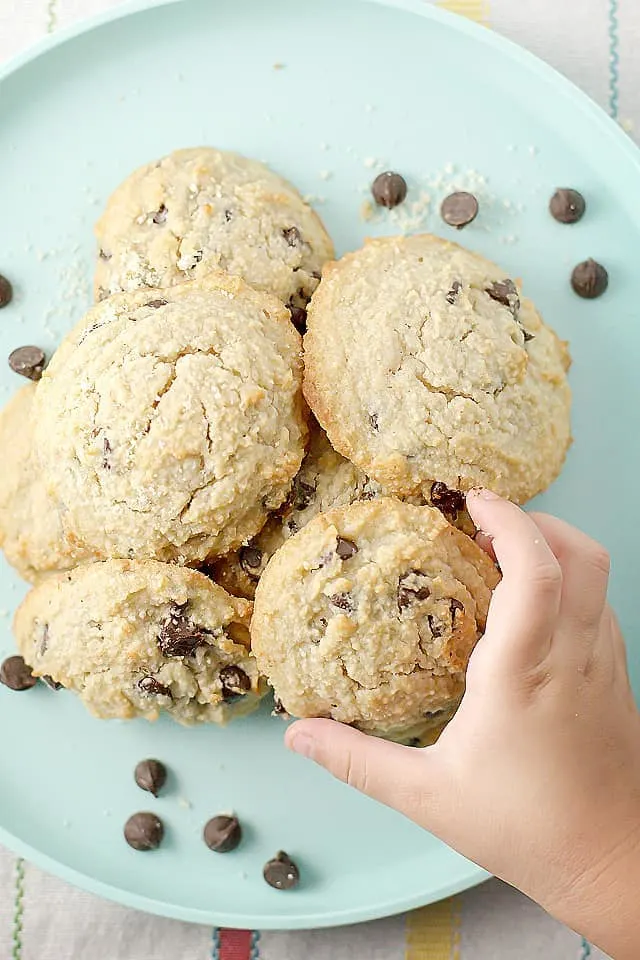 Credit: jenniferbanz.com
I haven't met a person who wouldn't have a soft spot for chocolate chip cookies. It's just one of those things that you cannot stop eating while you're at it.
Kids love them too! So, here is a lovely low carb cookie option specifically for you!
Enjoy cookies with your family without feeling the guilt. These are amazing with a cup of tea during lunch time.
So next time you're having a low carb meal prepped lunch at work, share some of these cookies with your colleagues. Everybody's going to appreciate it!
Per Serving:
Calories: 179
Fats: 17g
Net Carbs: 2g
Protein: 5g
4. Keto Lava Cake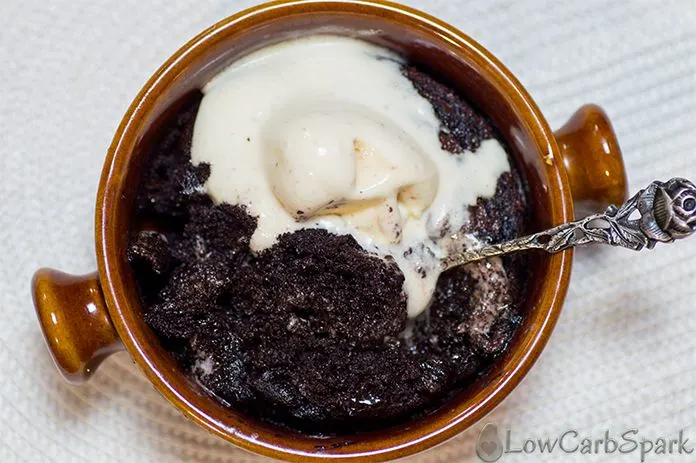 Credit: lowcarbspark.com
A combination of moist, creamy, sweet, rich with the flavors of chocolate and incredibly tasty. All of these words precisely describe just how good this recipe is.
What I love about this cake is that it's so easy to make. You can get it ready in under 20 minutes!
So, if you have friends over and want to make something quickly, this is the dessert to go for. Just make sure you get good quality cacao powder like this one here.
High-quality cacao powder will ensure the lava cake tastes amazing.
Per Serving:
Calories: 192
Fats: 15g
Net Carbs: 4g
Protein: 9g
5. Cinnamon Sugar Donuts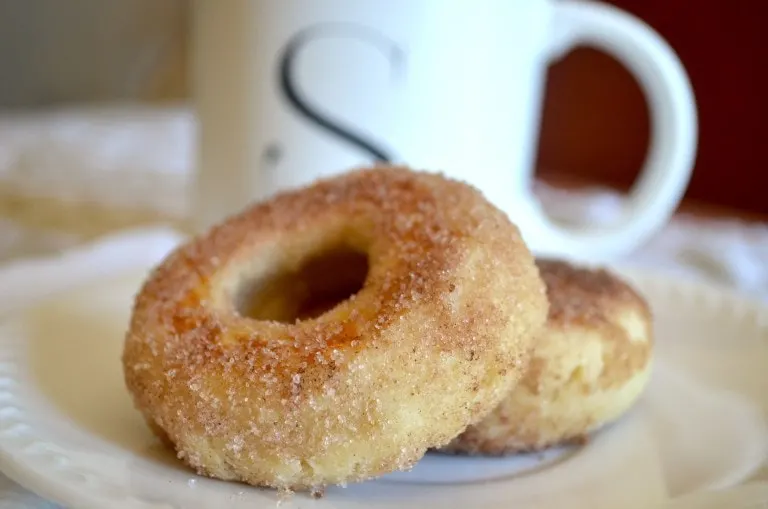 Credit: mouthwateringmotivation.com
I'm sure once you see these donuts you might think it takes a lot of time and work to bring them to the table. Not at all!
You can make them in just under 20 minutes because they only need to bake for under 10 minutes.
To keep these donut low carb, you'll need to use almond flour and coconut flour. Here is a good quality almond flour I always recommend and, so far, I've been happy with getting this coconut flour.
Per Serving:
Calories: 257
Fats: 17g
Net Carbs: 7g
Protein: 19g
6. Cheesecake Fat Bombs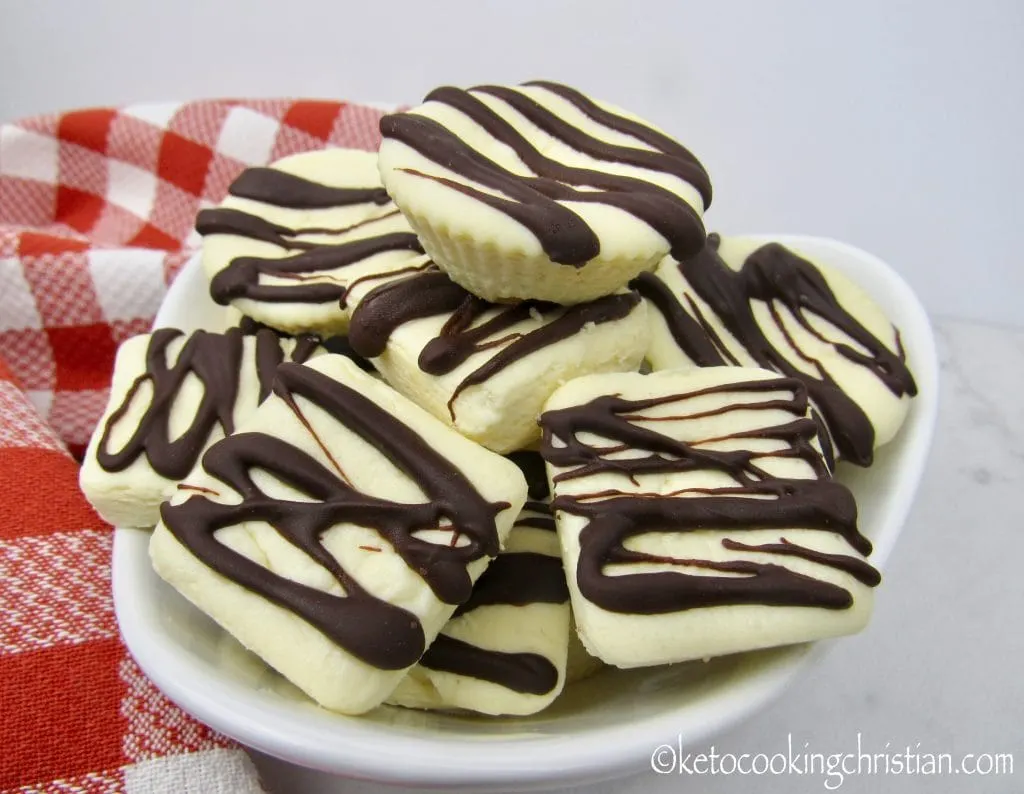 Credit: ketocookingchristian.com
I have a whole post on sweet fat bombs right here. It's just one of those desserts that are absolutely delicious and very easy to make as well as store.
That's the reason why I'm sharing these cheesecake fat bombs too. These will work wonderfully if you have late-night cravings and don't quite know what to do with yourself.
Having a bunch of these treats in your fridge will help you to not fall over the edge. Especially if late time snacking is a huge problem for you.
Instead of eating a milk chocolate bar that's high in sugar, just get a cheesecake fat bomb and deal with your cravings without consuming too many carbs.
Per Serving:
Calories: 107
Fats: 9g
Net Carbs: 1g
Protein: 3g
7. Cinnamon Roll Cheesecake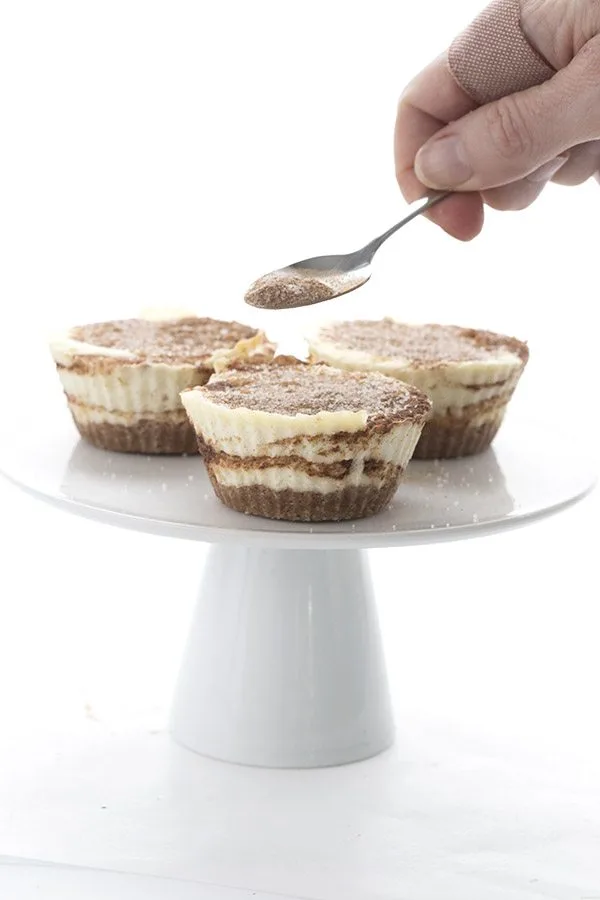 Credit: alldayidreamaboutfood.com
If you're a fan of cheesecakes, definitely check my post here. I share multiple ketogenic cheesecake ideas that you might like.
These mini cinnamon roll cheesecakes are both cute and delicious. So, they're perfect for special celebrations!
Per Serving:
Calories: 237
Fats: 20.6g
Net Carbs: 3g
Protein: 4.6g
8. Keto Chocolate Mousse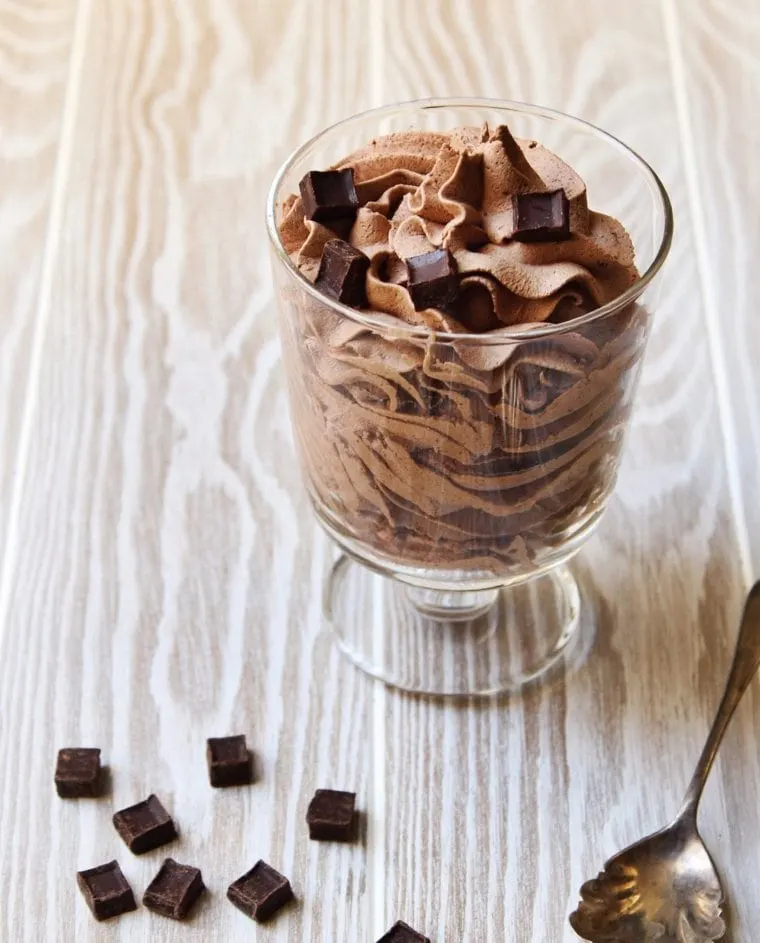 Credit: thehealthcreative.com
If you need a very quick dessert that could be made in under 10 minutes, try this chocolate mousse. It's made with heavy whipping cream, dark chocolate chips, cocoa powder, and sweetener.
You can get more creative and add a little bit of vanilla or peppermint extract or even pour in a little bit of espresso. With or without these, it's guaranteed to taste absolutely delicious.
Per Serving:
Calories: 237
Fats: 24g
Net Carbs: 5.1g
Protein: 3.7g
9. Fudgy Brownies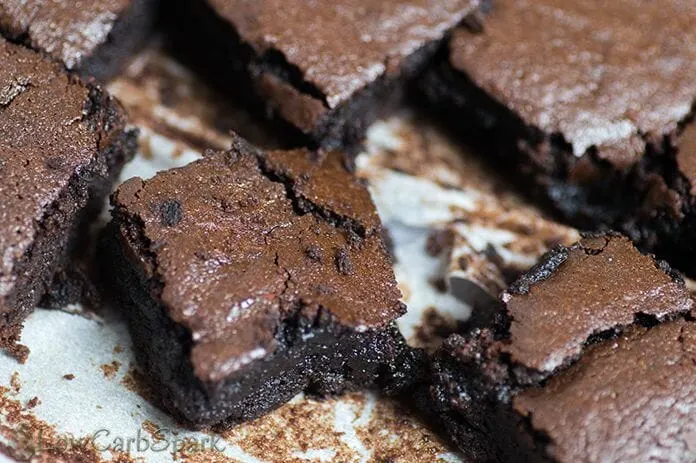 Credit: lowcarbspark.com
Only 2 grams of carbs per serving! That's probably as good as it gets for a dessert and you should definitely appreciate it.
Brownies are delicious and if you are a bit of a chocolate fan, the dessert will definitely satisfy your taste buds. Make sure that the chocolate you're going for is high quality and is full of fats.
Anything in the range of 85%-99% will work just fine. Feel free to give a try to this 99% Lindt chocolate.
Per Serving:
Calories: 137
Fats: 13g
Net Carbs: 2g
Protein: 2g
10. Maple Pecan Cheesecake Bars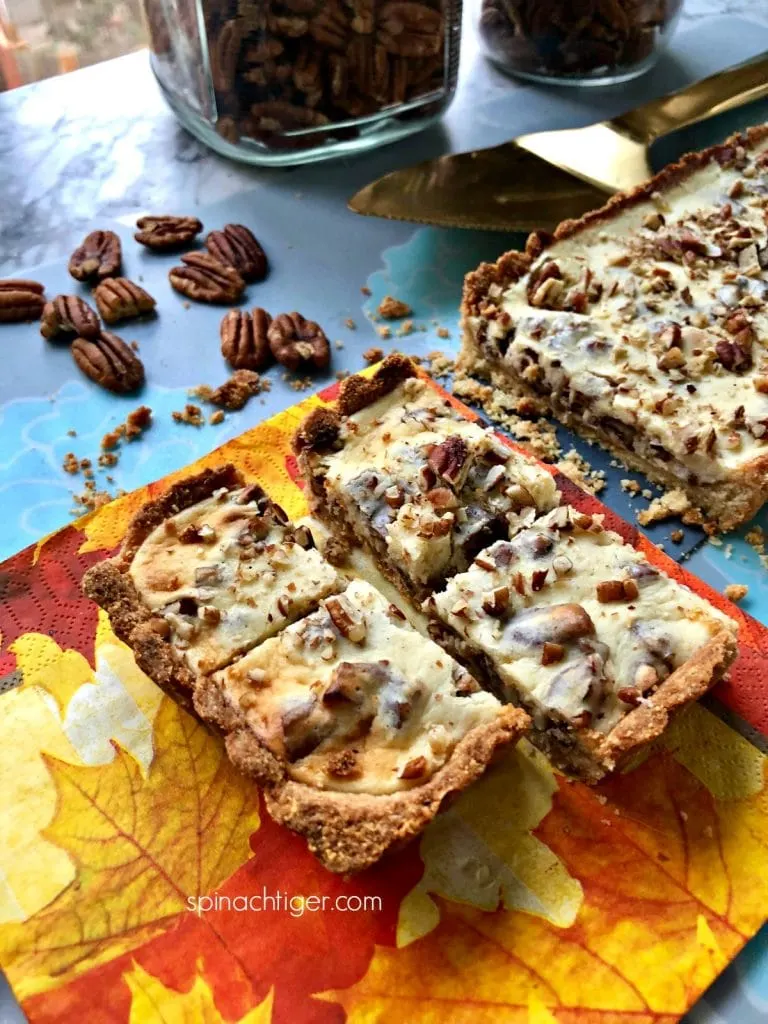 Credit: spinachtiger.com
These maple pecan cheesecake bars are great as snacks. You can cook these up and bring them to work.
They're great for low carb meal prep too. On top of that, you can pack these up for school lunch too since the kids will definitely adore these bars.
Per Serving:
Calories: 269
Fats: 24.9g
Net Carbs: 3.3g
Protein: 6g
11. Edible Cookie Dough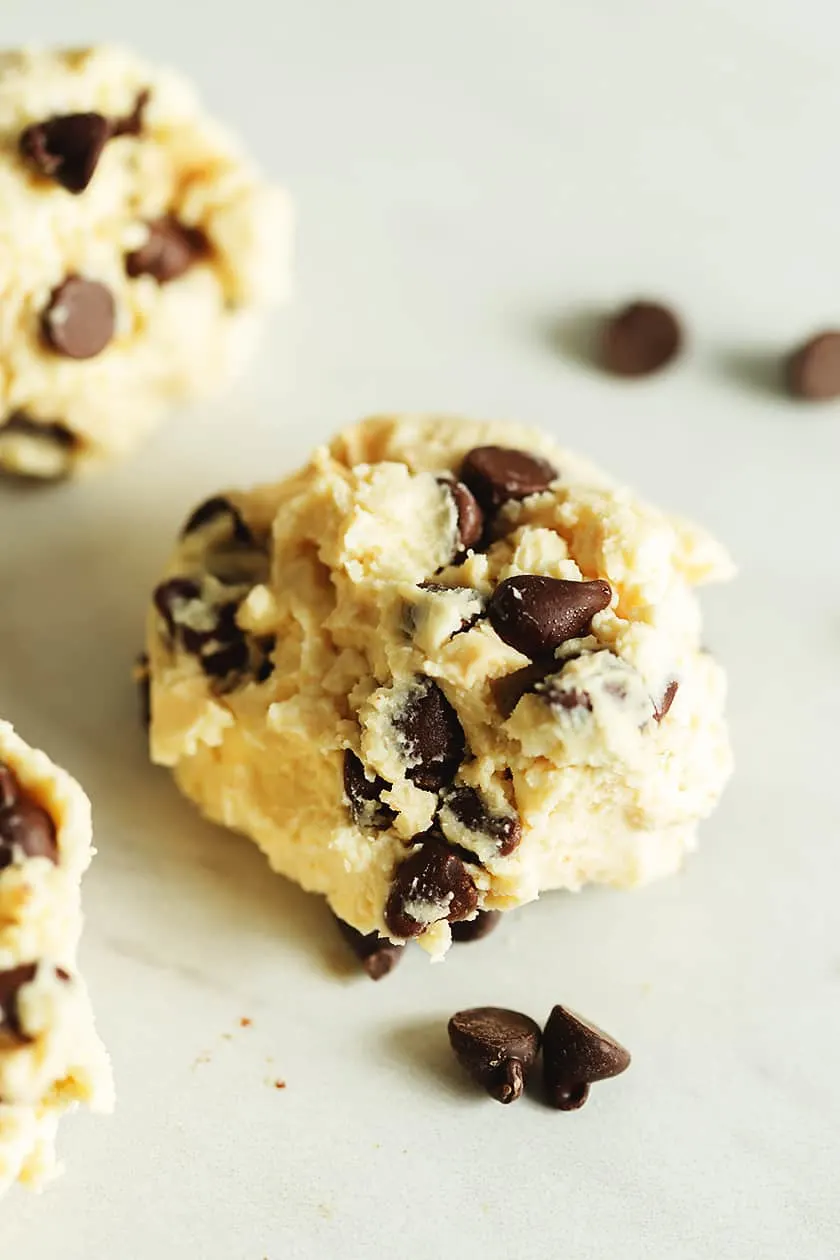 Credit: jenniferbanz.com
When I was a child, there was no such thing as edible cookie dough. However, I'm very glad it's been invented.
It's just one of those desserts that you simply cannot resist. So, I'm gladly introducing you to the keto-friendly edible cookie dough recipe.
Make sure you get these chocolate chips to make the dessert taste amazing.
Per Serving:
Calories: 220
Fats: 23g
Net Carbs: 3g
Protein: 2.83g
12. Chocolate Chip Cheesecake Fat Bombs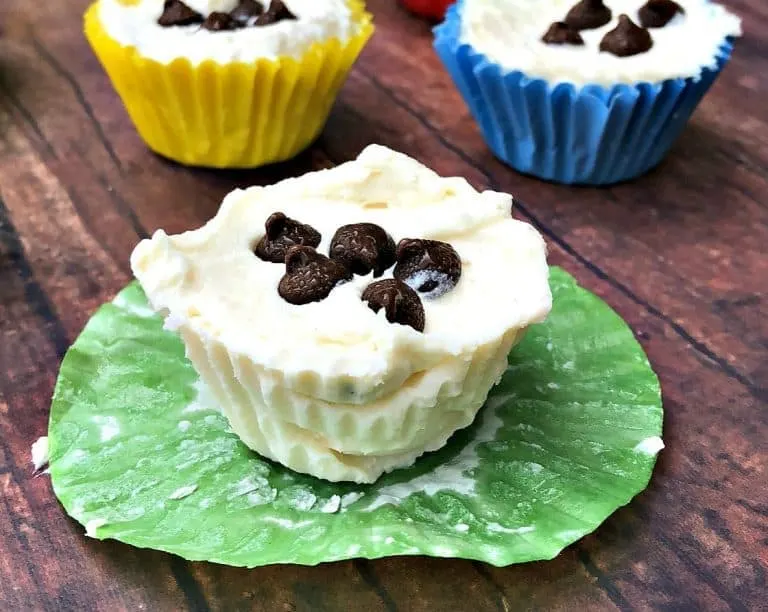 Credit: staysnatched.com
If you need an extra energy boost with some fats, definitely go for this recipe. The only thing I recommend, get a good quality coconut oil.
This is the one I recommend. It's cold pressed which means it doesn't lose its nutritious substances while being processed.
Feel free to use it not only for food but hair and skin too!
Per Serving:
Calories: 112
Fats: 12g
Net Carbs: 1g
Protein: 1g
13. Mexican-Spiced Chocolate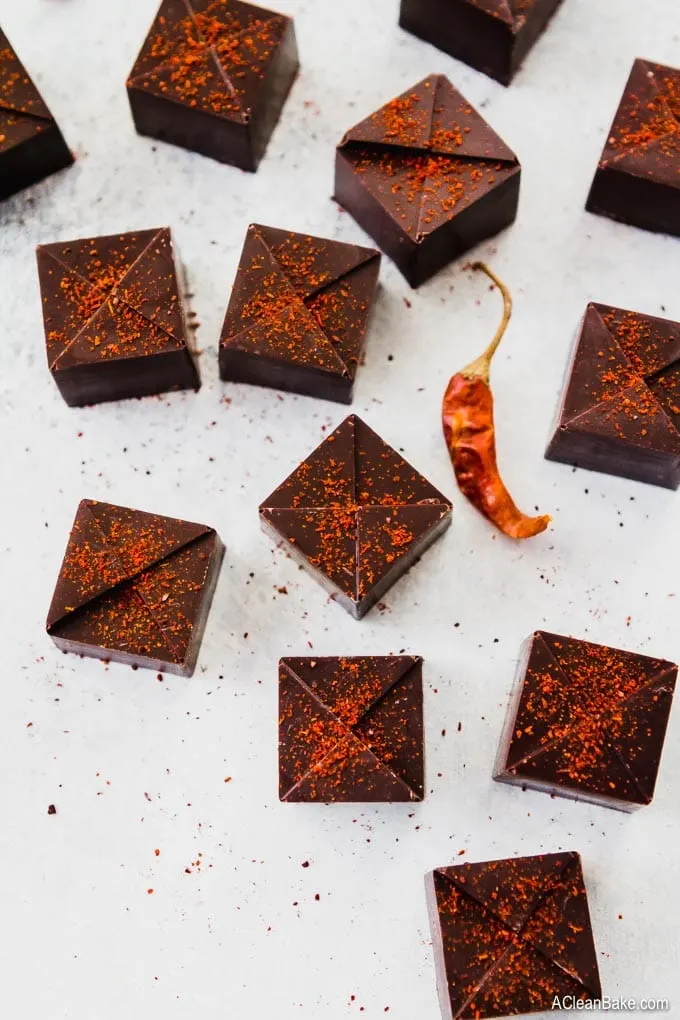 Credit: acleanbake.com
This is no ordinary dessert because it's chocolate but spiced up. It'll definitely warm you up and help you experience the flavors you've never noticed before.
It's a very elegant dessert that will impress any guest. However, I cannot promise you that the little ones will love it.
Anyway, definitely give it a try. It's truly a beautiful way to experience chocolate from a whole new perspective.
Per Serving:
Calories: 29
Fats: 3g
Net Carbs: 1g
Protein: 0g
14. Chocolate Donuts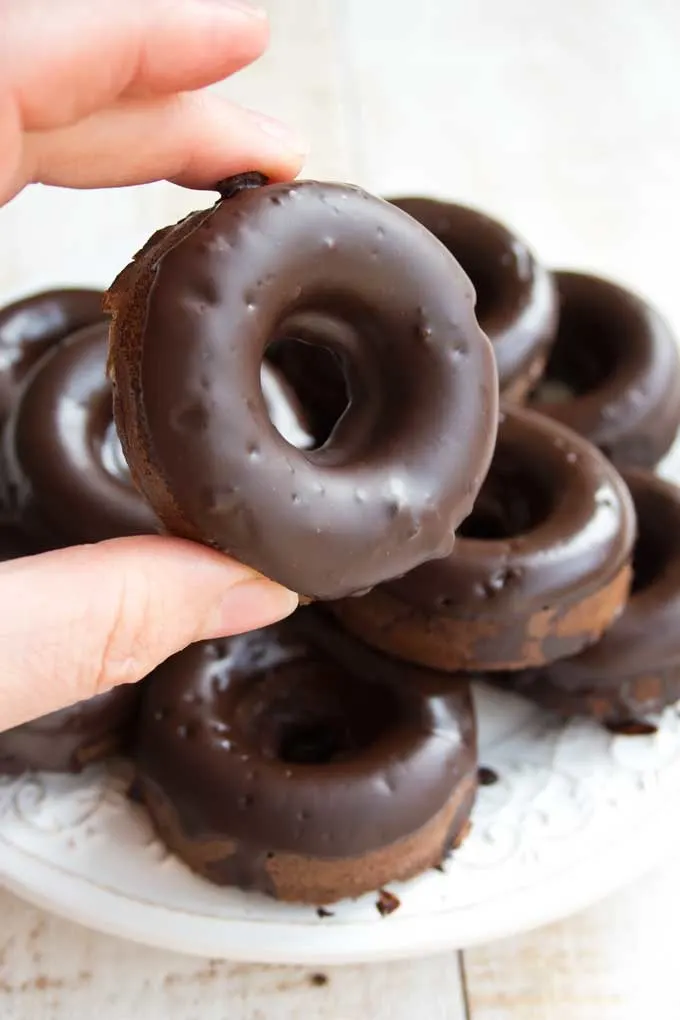 Credit: sugarfreelondoner.com
Now if you're on the keto diet and slowly trying all the keto hacks to truly cut on those carbs, try these chocolate donuts. I know donuts are a big no when you're on the ketogenic diet.
So, I'm sure everyone will happy to find out that they can eat some donuts without feeling guilty. It's a perfect treat for your family and friends.
Per Serving:
Calories: 122
Fats: 11.5g
Net Carbs: 2g
Protein: 4.2g
15. Best Keto Cheesecake
The name says it all. This cheesecake is delicious, fairly easy to cook too.
The only thing to note, you'll need to chill it for 24 hours before it can be served. So, you cannot leave it for the last minute.
Per Serving:
Calories: 356
Fats: 34g
Net Carbs: 5g
Protein: 7g
16. Fudgy Cheesecake Brownies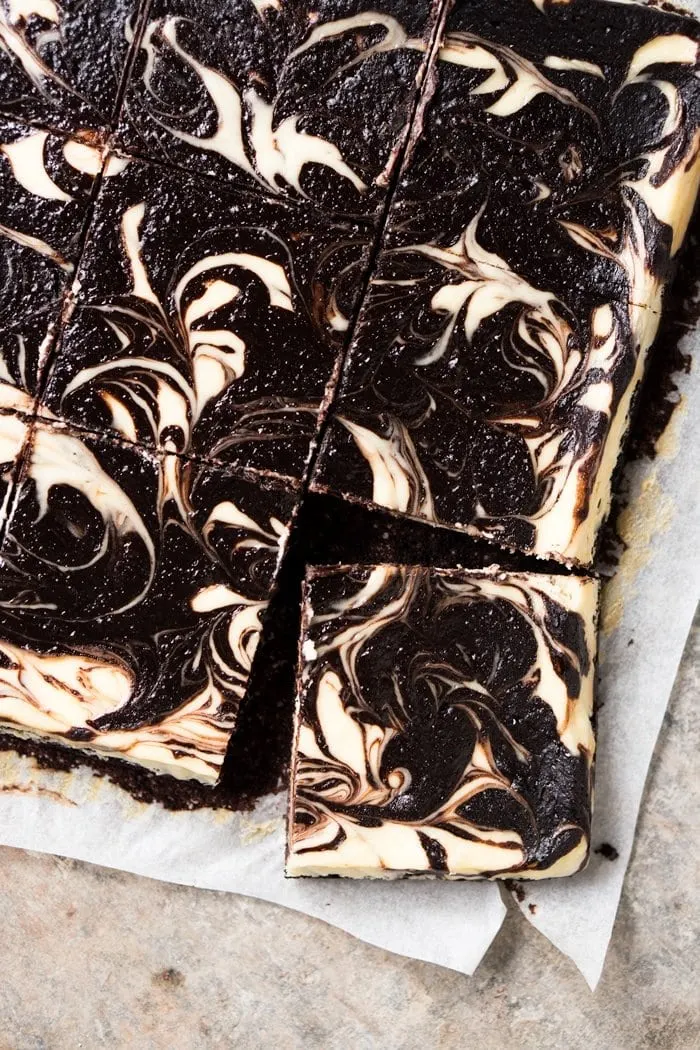 Credit: gnom-gnom.com
Just when you thought it cannot get better, it can. These fudgy cheesecake brownies are only 1.5 grams in carbs.
So, you can eat a bunch of these and still not go overboard with your carbs. It's a win-win situation no matter what way you look at it for sure!
Once again, I recommend using erythritol as a sweetener since it's the most gut-friendly sweetener out there at this moment. You can get it here.
Per Serving:
Calories: 155
Fats: 15g
Net Carbs: 1.5g
Protein: 4g
17. Peanut Butter Cookies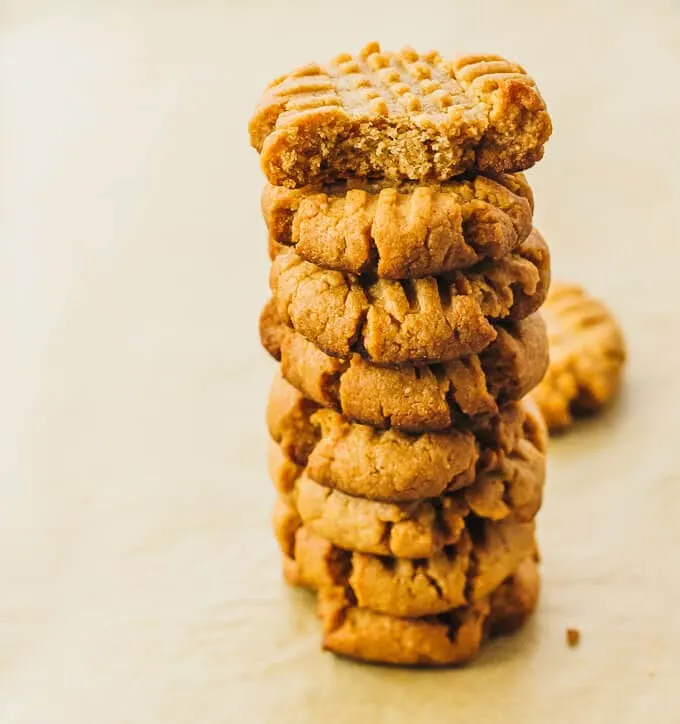 Credit: savorytooth.com
If you thought that you cannot create an absolute perfection of taste with 4 ingredients, you're wrong. These cookies are absolutely delicious and very simple to make.
That's precisely the reason why I'm sharing them with you. Make sure you use powdered sweetener.
If you don't have it, you can always use a small blender to turn granulated sweetener into powdered. That's how I usually do it anyway.
Per Serving:
Calories: 100
Fats: 8g
Net Carbs: 2g
Protein: 4g
18. Peanut Butter Balls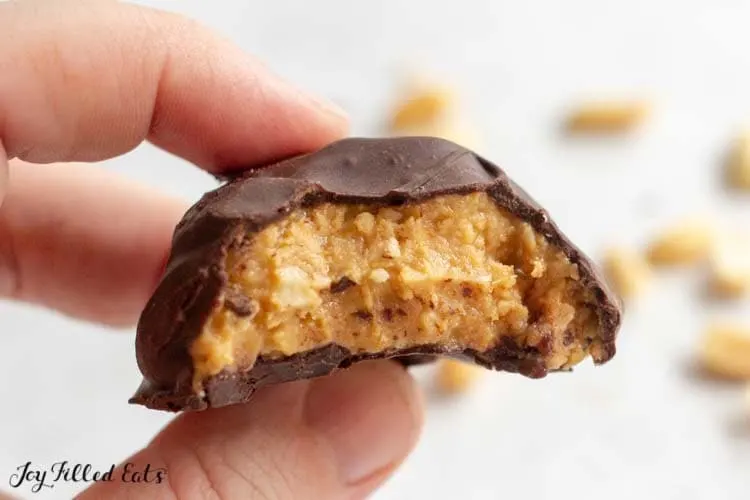 Credit: joyfilledeats.com
These peanut butter balls are delicious but what's great about them is that you can easily customize them.
So, you could incorporate protein powder in order to get more of it and make sure that you're building muscle. That's especially important if you're exercising.
This collagen protein powder is good quality and will help you with hair, skin and nail problems. I recommend it if you want to prevent aging, keep your skin elastic and even reduce cellulite.
Incorporate it into recipes like this to make sure your body has enough resources to build collagen and keep you feeling and looking great.
Per Serving:
Calories: 194
Fats: 17g
Net Carbs: 4g
Protein: 7g
19. Oreo Cookies
Here is your chance to cheat without cheating. And if you've been a huge fan of Oreo cookies before starting the keto diet, you'll definitely appreciate this recipe.
Give it a try and fulfill your food cravings.
Per Serving:
Calories: 123
Fats: 12.2g
Net Carbs: 1.8g
Protein: 1.8g
20. High Protein Jello Mousse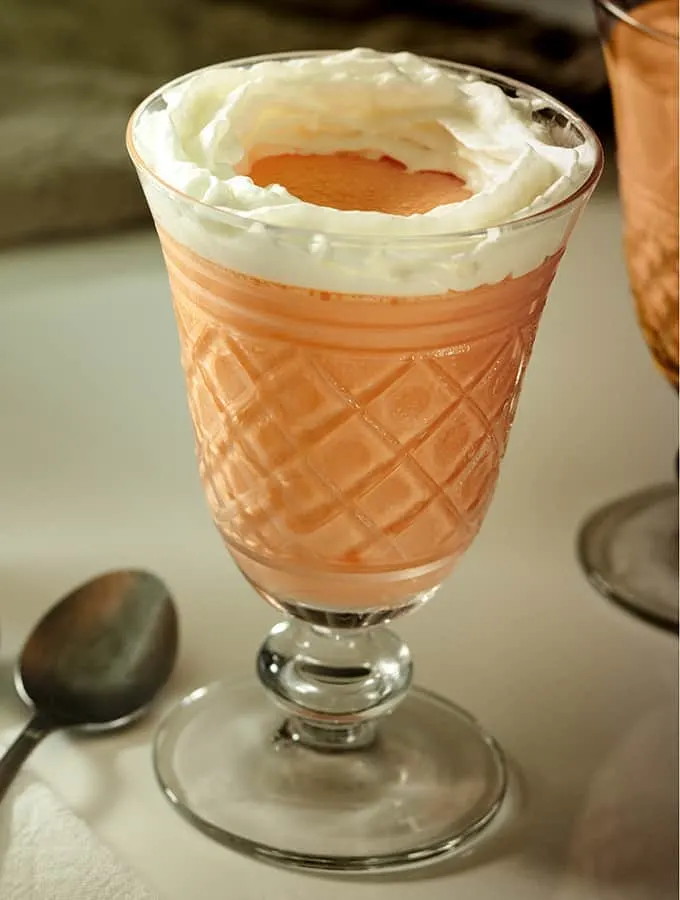 Credit: twosleevers.com
This jello mousse is slightly different from other desserts I mention in the article. It's mostly because it contains no fats and protein mostly.
Be aware that if you're following a strict keto diet plan where 70% of the energy you consume comes from fats, you should probably not have this dessert.
But, there are a lot more flexible ways to be on the keto diet where protein intake is higher. Especially if you exercise quite a bit.
In that case, definitely try the recipe and enjoy the taste of it!
Per Serving:
Calories: 97
Fats: 0g
Net Carbs: 3g
Protein: 20g
21. Coffee Cake Muffins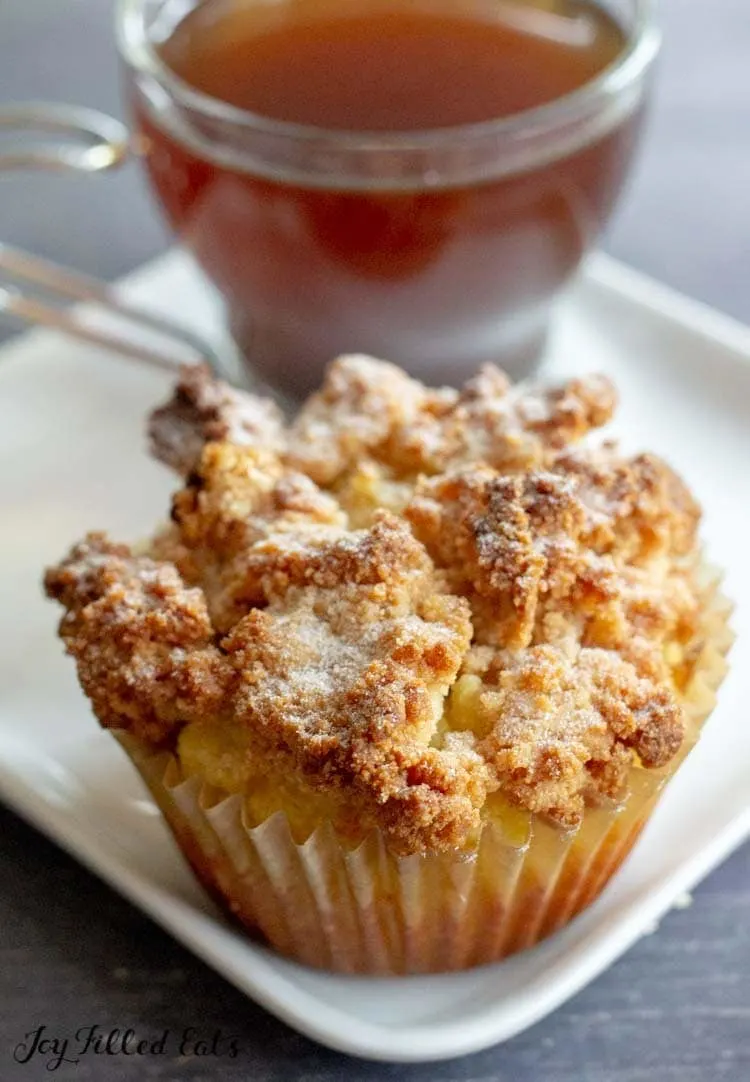 Credit: joyfilledeats.com
Interested in eating a coffee cake that actually doesn't contain any coffee? Yes, you've heard it right.
These coffee cake muffins are great to eat with a cup of coffee but taste just as good with tea. This little recipe will need a food processor.
Here's a low budget one I recommend. Good quality for really good value.
Per Serving:
Calories: 222
Fats: 18g
Net Carbs: 5g
Protein: 7g
22. Lemon Coconut Balls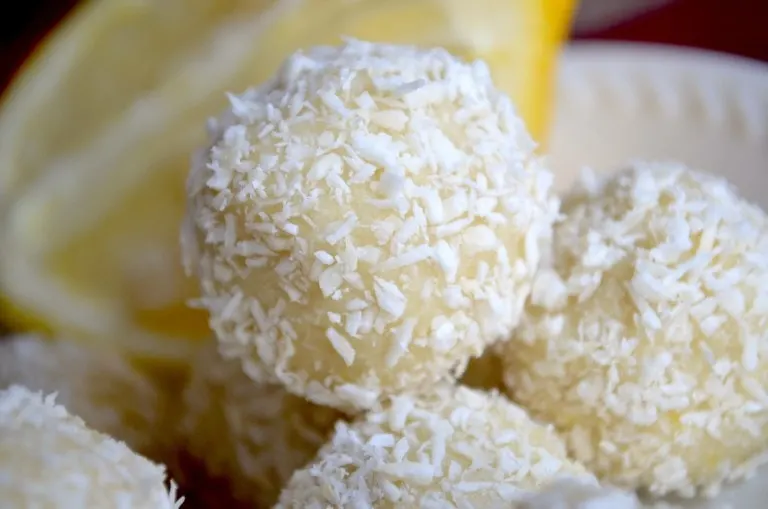 Credit: mouthwateringmotivation.com
These lemon coconut balls don't need to be cooked. Which is great if it's summer and you're craving for a frozen dessert.
Shredded unsweetened coconut is the key here. You can get a pack of it here. Also, for a sweetener, I'd recommend erythritol.
It's the healthiest sweetener out there that doesn't damage your gut lining. That's very important!
Per Serving:
Calories: 71
Fats: 7g
Net Carbs: 1.4g
Protein: 2g
23. Fathead Blueberry Bars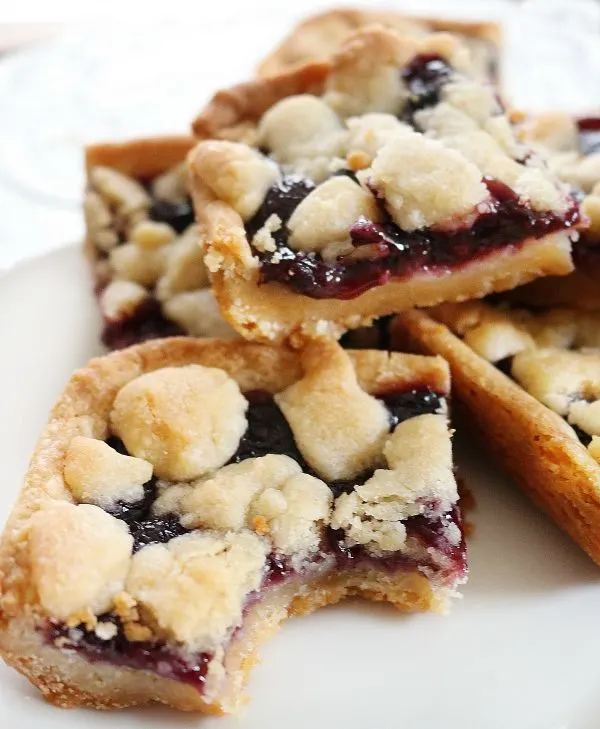 Credit: howtothisandthat.com
I bet when you look at this dessert, it looks like something that's very high in carbs. That's not true at all.
While the recipe is using blueberries, I'd recommend considering raspberries instead. They are lower in Net Carbs and contain a lot more fiber.
Overall, the recipe is truly worth a try. Plus, kids are most likely going to love it!
Per Serving:
Calories: 159
Fats: 14.3g
Net Carbs: 3.8g
Protein: 4.1g
24. Chocolate and Peanut Butter Mug Cake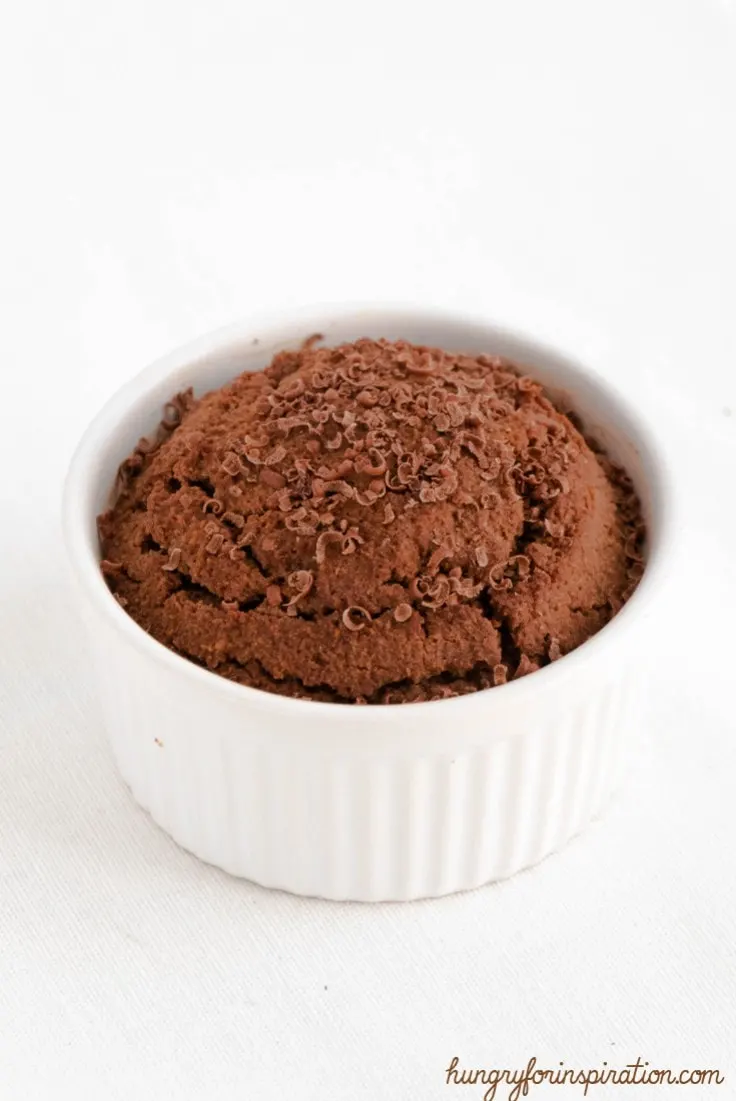 Credit: hungryforinspiration.com
Get a bit fancier and make something more special with these peanut butter mug cake recipe. These mug cakes are special because they have a core made out of peanut butter.
So, it's a perfect surprise recipe if you want to impress a guest or two. Nobody will expect the peanut butter to be inside it.
Per Serving:
Calories: 202
Fats: 14.7g
Net Carbs: 4.6g
Protein: 11g
25. Easy Keto Almond Bark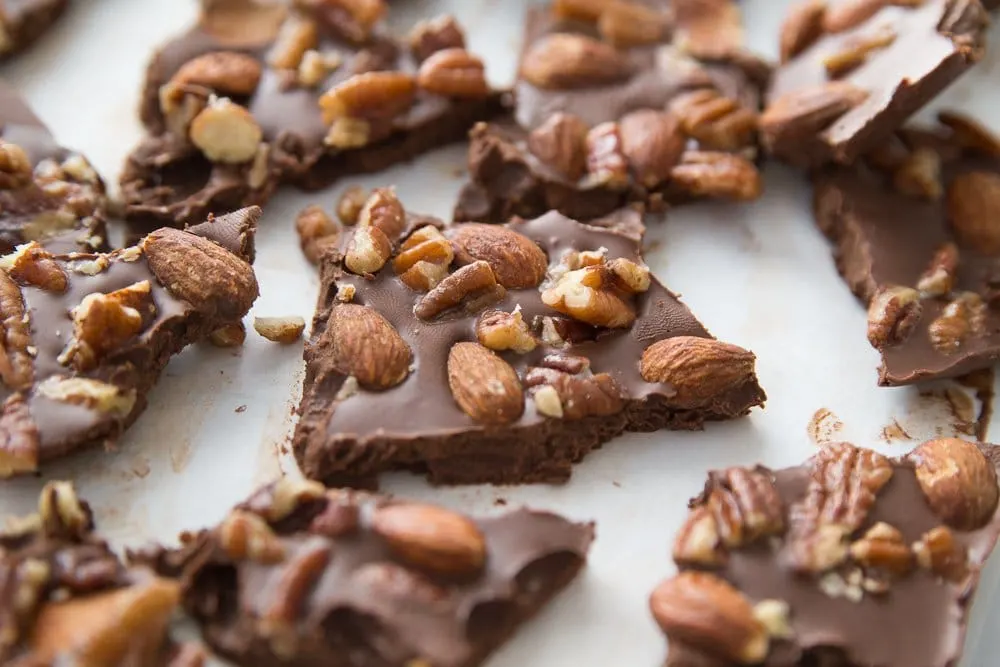 Credit: kaseytrenum.com
These almond barks are great as both snacks and desserts. You can use them for meal prep and bring them to work as well.
If you're a bit of a nut fan and love crunchy desserts, you should definitely try this recipe. What I love about these is that you can make them and let your children bring them to school.
They'll get to enjoy these bars without consuming enormous amounts of sugar. I recommend getting these meal prep boxes with compartments so that you can store the bars in a smaller compartment.
In case they start melting, they won't ruin the food around them.
Per Serving:
Calories: 107
Fats: 9g
Net Carbs: 5g
Protein: 2g
26. Caramel Pudding with Toasted Coconut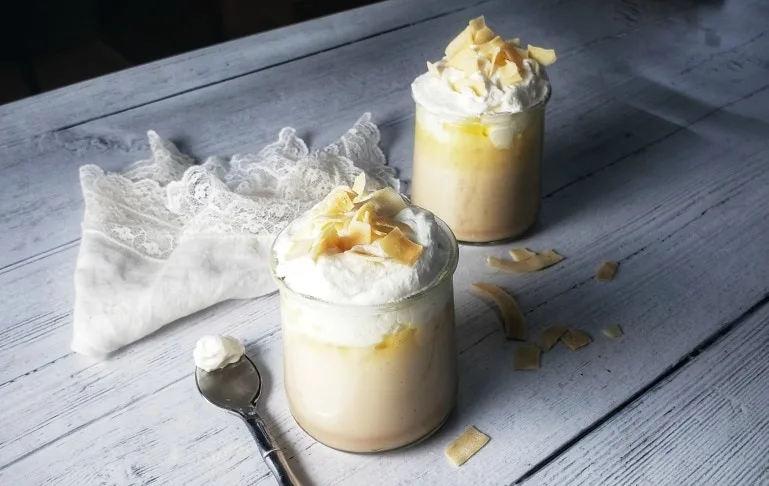 Credit: thefitfork.com
Pudding is just one of those desserts most of us love. While a lot of puddings are chocolate, this one is caramel, and I absolutely adore that.
While you would usually make caramel with granulated sugar, I recommend using a sweetener instead. It'll keep the recipe low carb.
Per Serving:
Calories: 346
Fats: 36.2g
Net Carbs: 3.5g
Protein: 2.5g
27. Chocolate Gooey Cake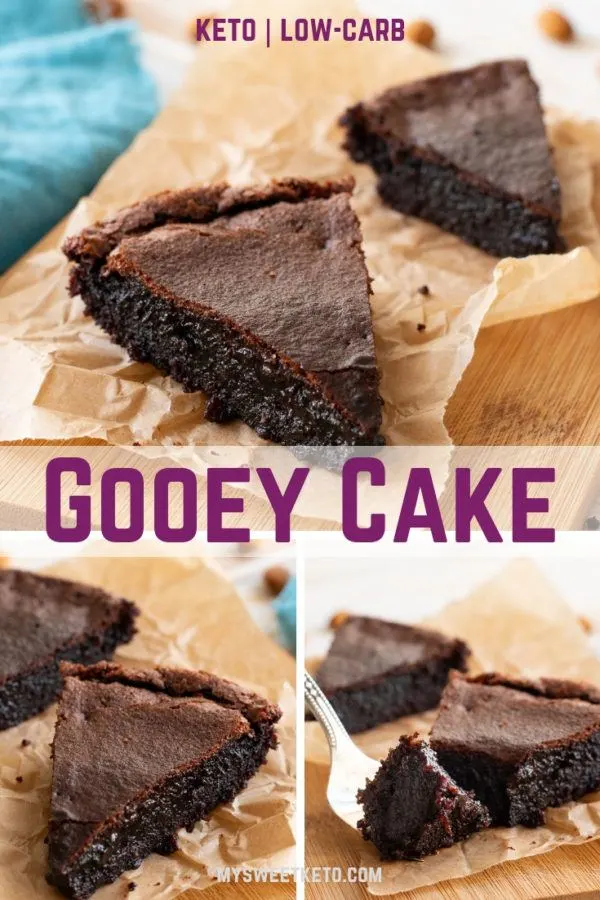 Credit: mysweetketo.com
This chocolate cake is amazing for most occasion. Whether it's small afternoon gathering or a big family party, it perfectly suits any occasion.
The cake, as the name suggests, is gooey if you don't overcook it. That makes it extremely delicious on its own or with a cup of coffee or tea.
Per Serving:
Calories: 125
Fats: 11.2g
Net Carbs: 1.3g
Protein: 3.6g
28. Macaroon Fat Bombs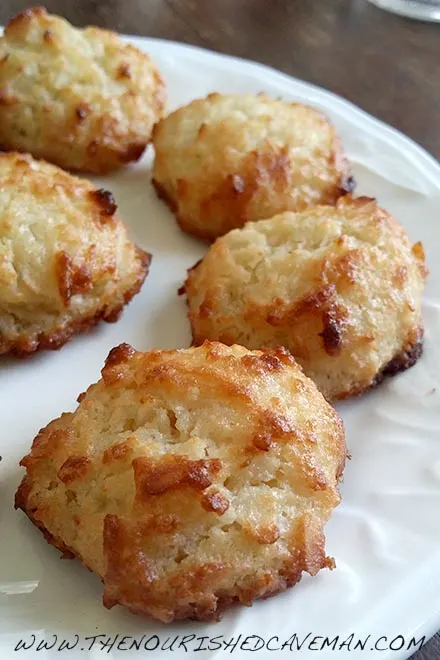 Credit: thenourishedcaveman.com
I've always love macaroons. Thus, finding out that you can make them low carb was pretty amazing.
As you probably already know, macaroons go extremely well with coffee and tea. Also, they're truly easy to bring to your workplace.
On top of all that, the kids are probably going to absolutely love them!
Per Serving:
Calories: 46
Fats: 5g
Net Carbs: 0.5g
Protein: 1.8g
29. Cheesecake Stuffed Brownies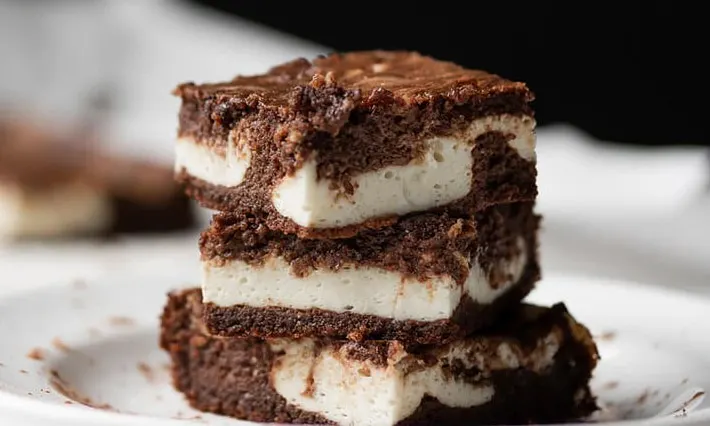 Credit: quiet-corner.com
If you're cooking to impress, make these brownies. They do taste as good as they look.
Also, you can never go wrong with a brownie recipe. Mostly because of the amount of chocolate/cocoa powder it usually has.
Per Serving:
Calories: 144
Fats: 13.48g
Net Carbs: 1.9g
Protein: 4g
30. Key Lime Cheesecake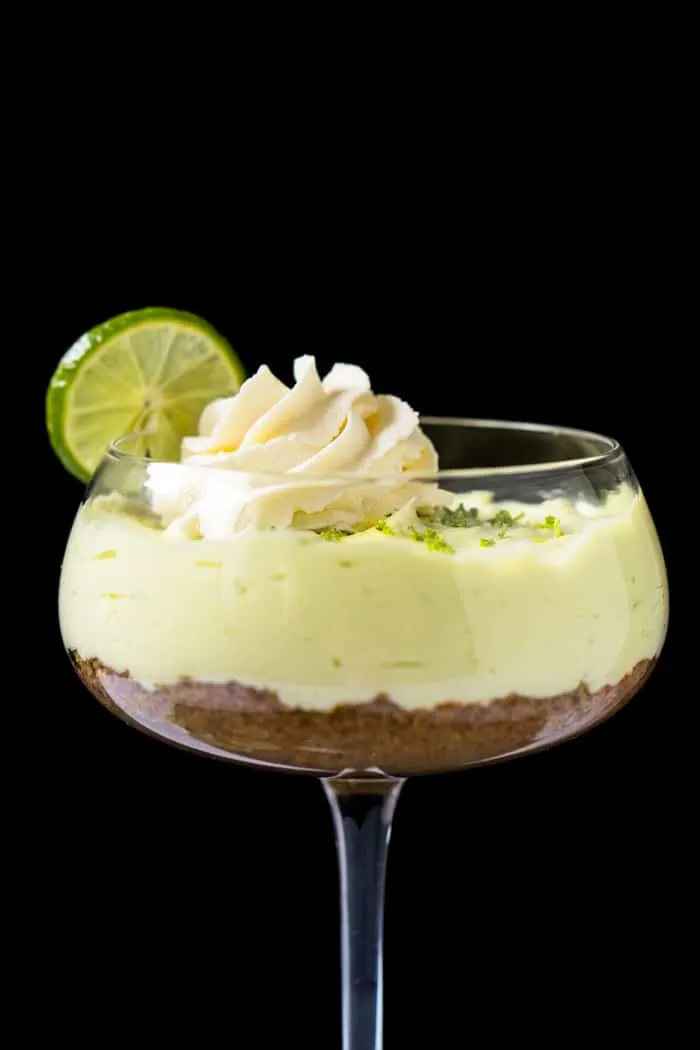 Credit: gnom-gnom.com
Looking for a fresh no-bake dessert? Try this lime cheesecake recipe.
Getting good quality grass-fed butter is truly the key here to making a high-quality dessert. So, make sure you check what butter you're using.
Per Serving:
Calories: 355
Fats: 35g
Net Carbs: 3g
Protein: 5g
Conclusion
Are you going to try any of these sweet treats? Wondering whether you can transform your favorite recipe into a low carb one? Comment below!