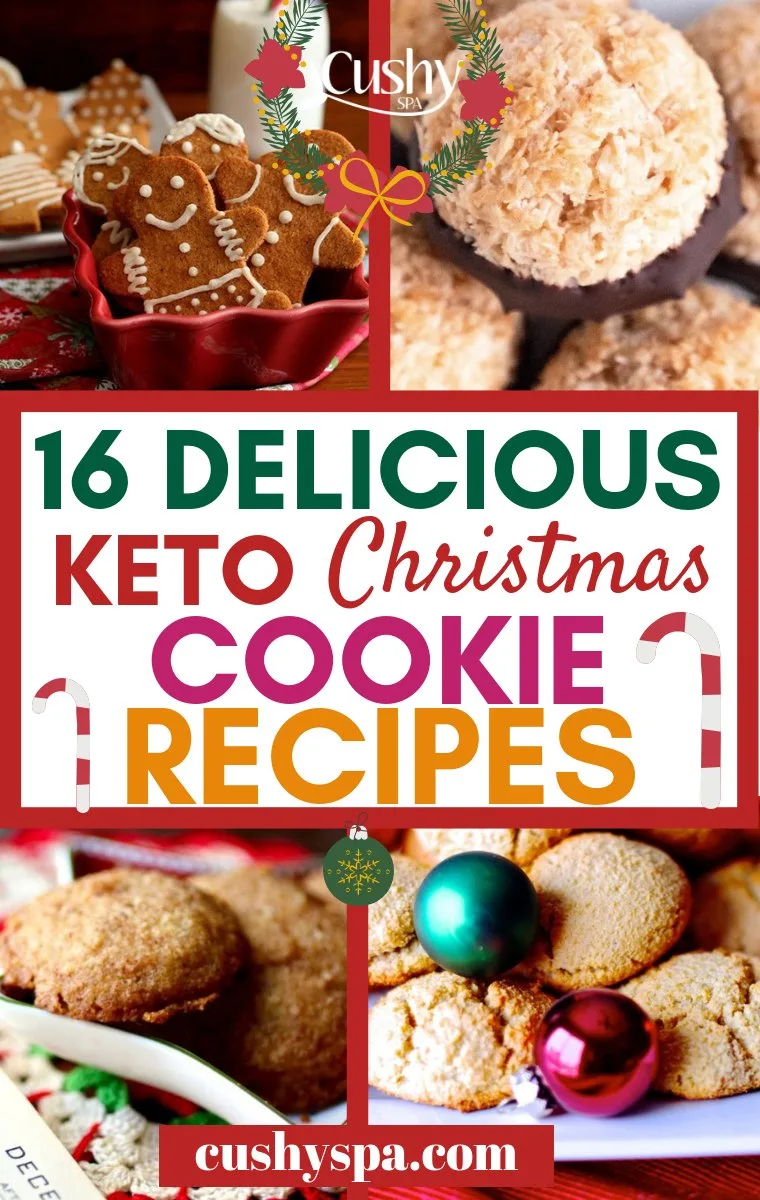 Staying on your diet during Christmas can be a challenge! On the other hand, you definitely want to treat yourself since it's one of the most beautiful times of the year.
You shouldn't restrain yourself from treats and desserts. Just remember that everything in moderation is good for your mental and physical well-being.
This year I'm definitely treating myself and my family! However, I still want to stay on my diet and not fall off the edge too hard.
So, I've done some research on the healthier, low carb Christmas treats and I'm sharing keto Christmas cookie recipes!
Here are more Christmas keto recipes for your table as well as a sample 7-day keto meal plan.
I hope these will give you some ideas on what you could eat for dessert this Christmas! I feel like holidays without cookies are simply not the same.
16 Low Carb Keto Christmas Cookie Recipes
Here are some of the cookies you should try this year! I've also included calorie count and macros to save you a little bit of time!
Watch: 5 Keto Desserts and Cookies (2-11g Net Carbs)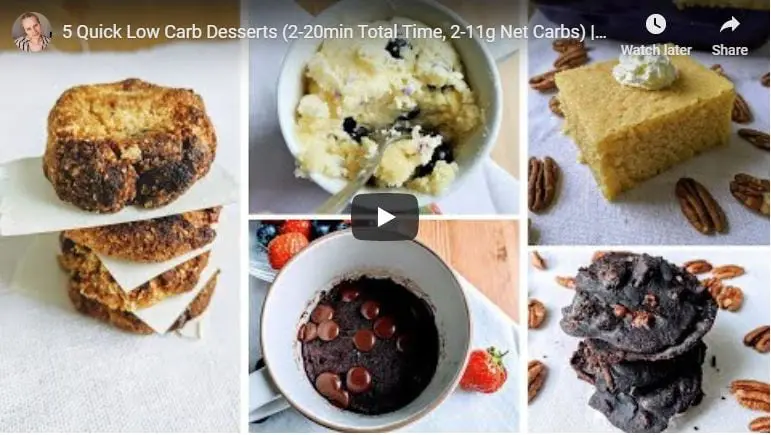 1. Chewy Keto Chocolate Chips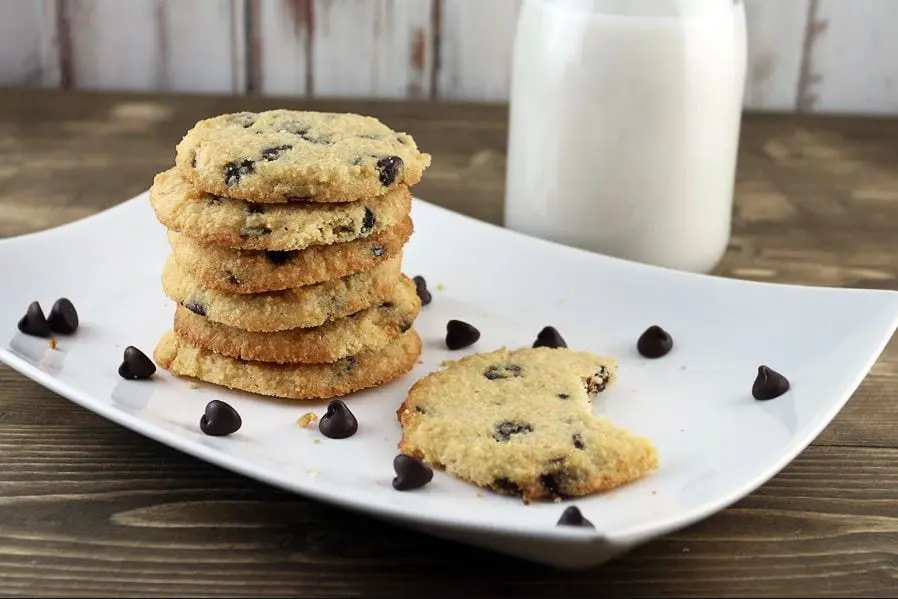 Image Credit: Keto Delivered
If you're a chocolate lover, chocolate cookies are exactly what you want to have on Christmas. These cookies are very simple to make.
Instead of a regular flower, you're going to use almond and coconut flour. These are well known for being lower in carbs! So, this is a simple cookie recipe for this Christmas!
Per Serving:
Calories: 111
Fats: 3.8g
Net Carbs: 1.9g
Protein: 2.1g
2. 3-Ingredient Peanut Butter Cookies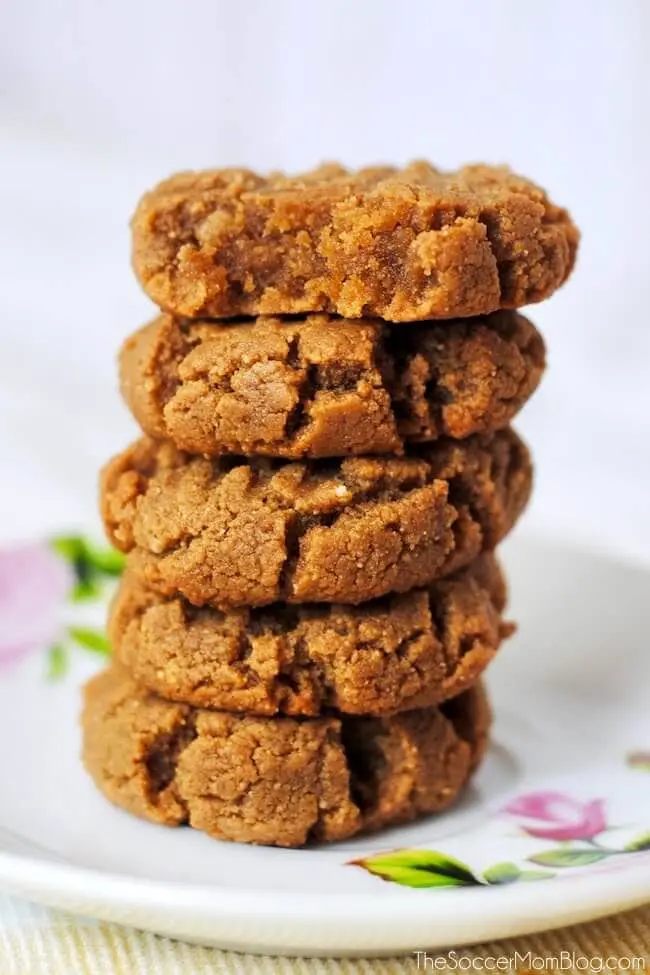 Image Credit: The Soccer Mom Blog
I absolutely love these since the recipe it itself only needs 3 ingredients. It takes only around 20 minutes to make the cookies, and you're good to eat them.
So, these are perfect for Christmas, especially if you have kids and want to just make a bunch of cookies so they could be eaten for the whole week.
Per Serving:
Calories: 200
Fats: 16g
Net Carbs: 5g
Protein: 9g
3. Spicy Gingerbread Cookies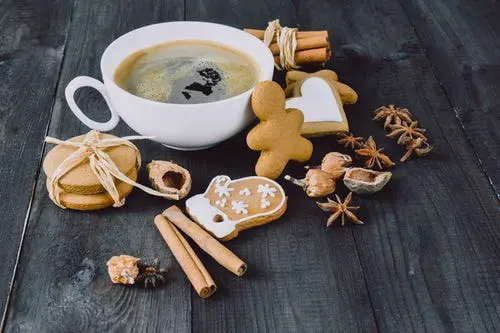 Image Credit: fit to serve group
Gingerbread cookies are a must to have on a Christmas table. These cute cookies will make your Christmas extra special.
I'm sure nobody will even notice that you're feeding them low carb cookies. So, these are perfect for staying in line with your diet on these holidays and yet enjoying yourself.
Per Serving:
Calories: 111
Fats: 9.7g
Net Carbs: 2.2g
Protein: 3.7g
4. Healthy Coconut Macaroons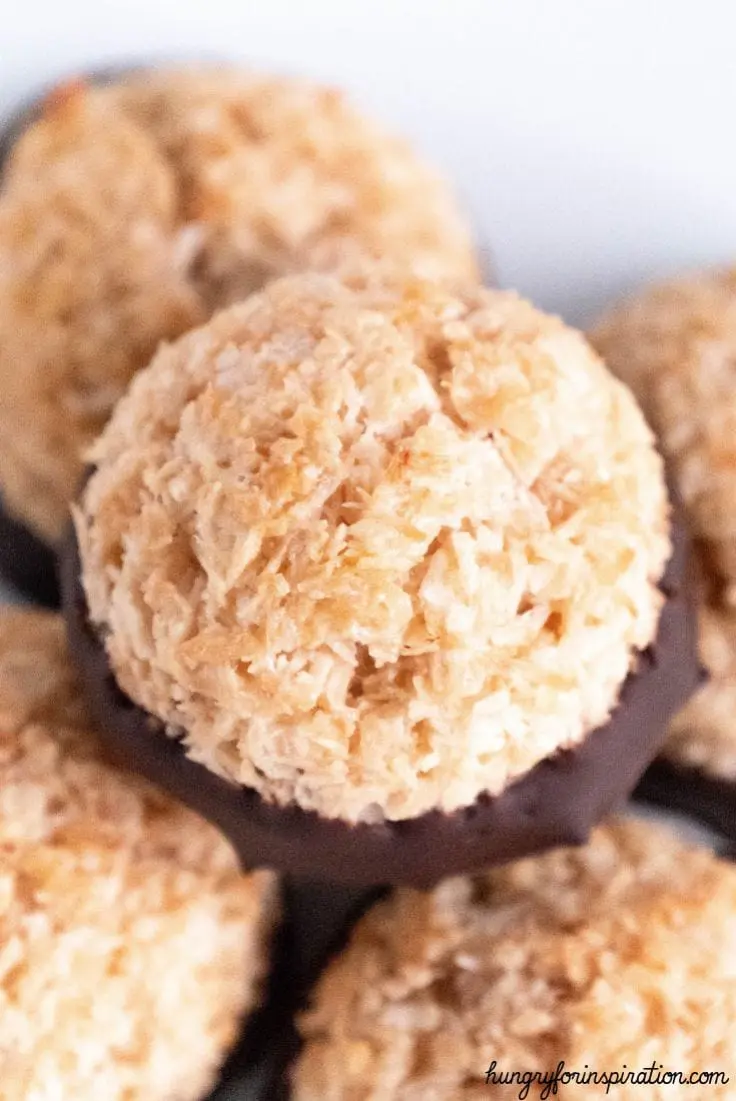 Image Credit: Hungry for Inspiration
If you're a big fan of anything coconut, these are your go-to cookies. They're very low in carbs but look and taste amazing.
This is a traditional German Christmas dessert. So, if you want to try something different on this holiday, these delicious treats will definitely do.
Per Serving:
Calories: 32
Fats: 2.9g
Net Carbs: 0.3g
Protein: 0.9g
5. Keto Cinnamon Star Cookies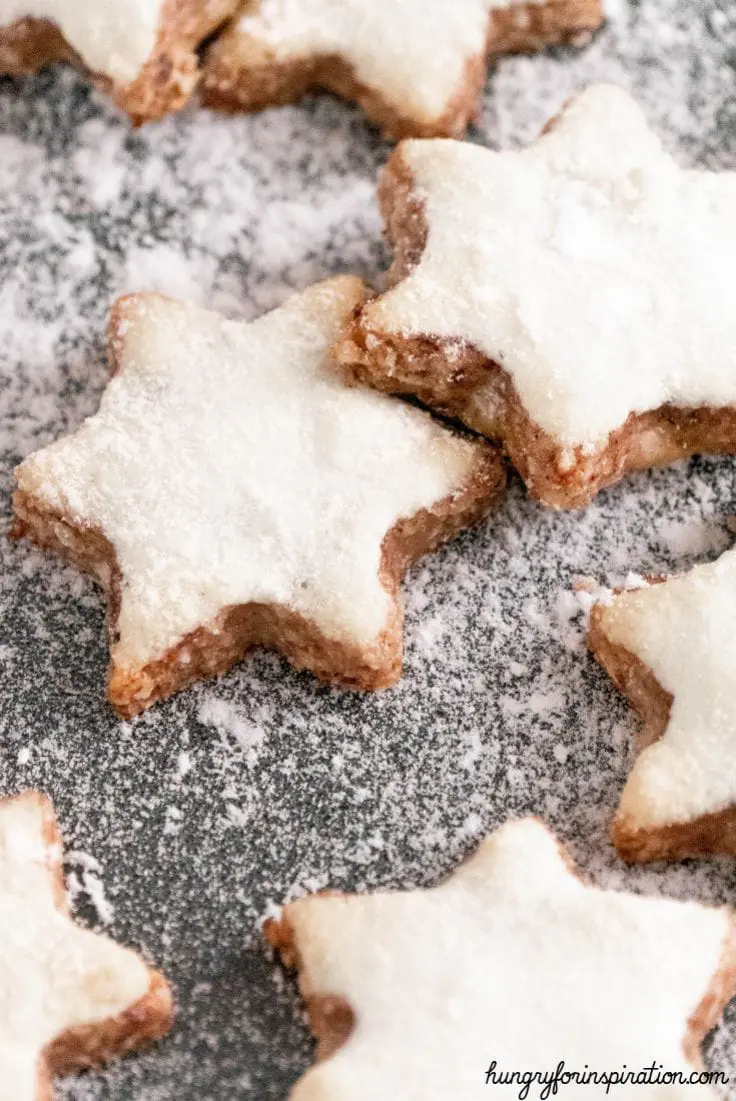 Image Credit: Hungry for Inspiration
I feel like Christmas without cinnamon desserts isn't Christmas. The smell of cinnamon always brings in such a refreshing feeling to your home and family.
Thus, I thought this recipe was just perfect for Christmas or winter time. The cookies contain quite a bit of fiber and very little of actual sugar.
Thus, the caloric intake of the cookies is very low too. If you do want to stay on a strict diet this holiday, this is the best cookie recipe for you.
Per Serving:
Calories: 23
Fats: 1.9g
Net Carbs: 0.2g
Protein: 1g
6. Vanilla Crescent Cookies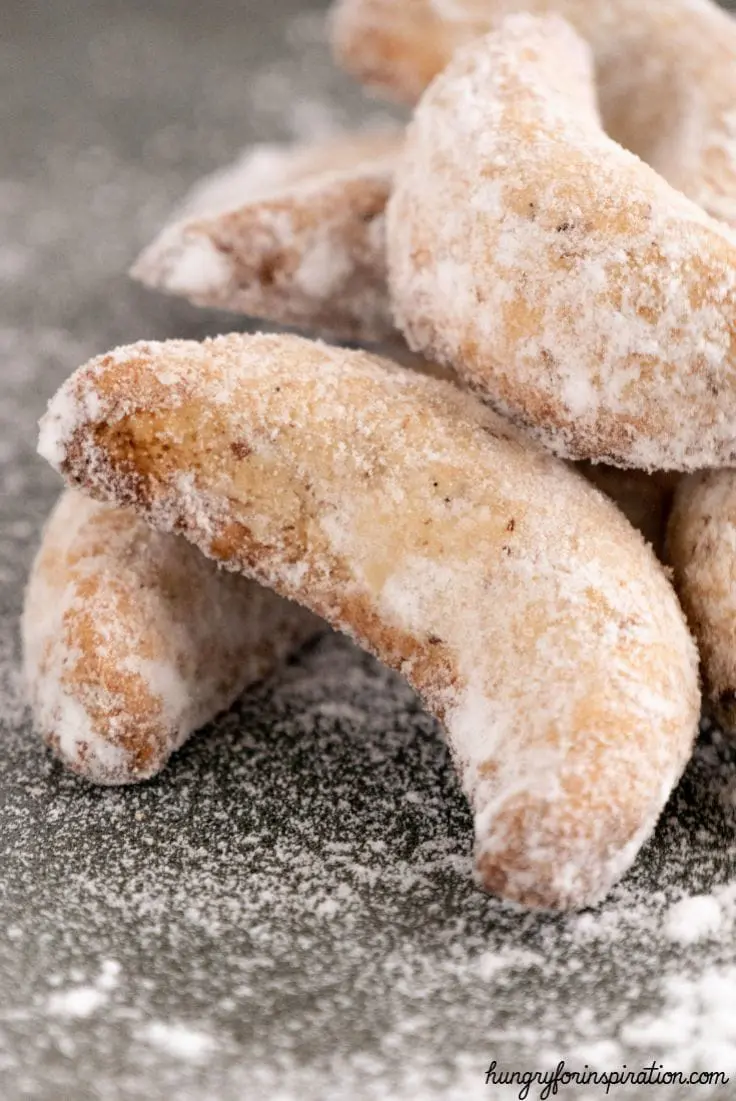 Image Credit: Hungry for Inspiration
To me, these cookies look a bit like bananas, so there is a certain interesting aesthetic to them that some might like.
If you're a fan of vanilla flavors as well as almonds, this recipe might be the right choice for you. Also, that means that each cookie has a good amount of protein!
Per Serving:
Calories: 56
Fats: 4.5g
Net Carbs: 0.4g
Protein: 2.8g
7. Chocolate Chip Cookies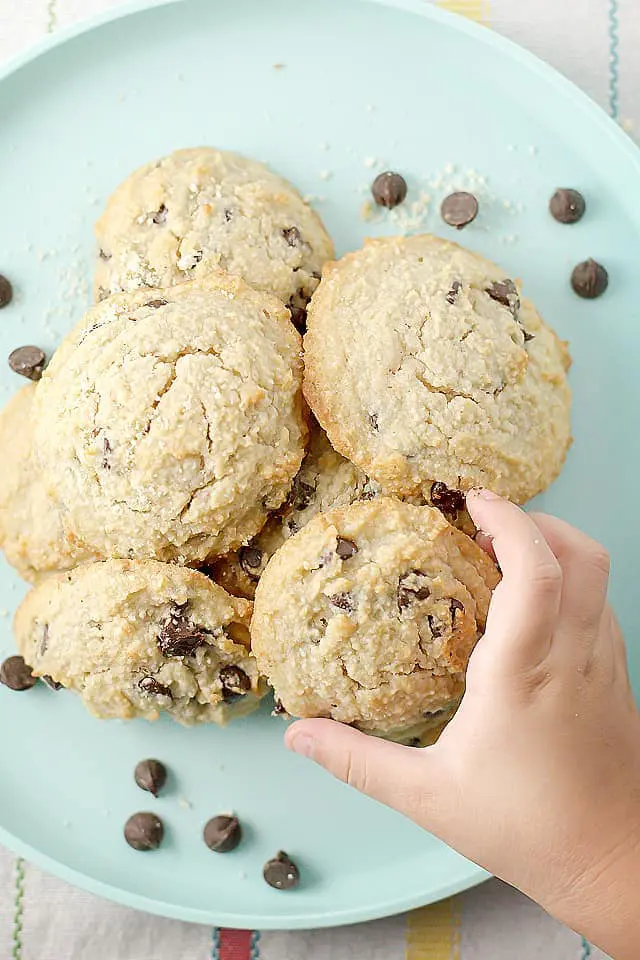 Image Credit: Jennifer Banz
These are super crunchy chocolate cookies. They're a bit higher in calories compared to other cookies but I'd say they're bigger too.
I think they're quite simple to make and everyone tends to love anything chocolaty. So, you cannot fail on this one.
Per Serving:
Calories: 153
Fats: 14.7g
Net Carbs: 4.6g
Protein: 3g
8. Butter Cookies with Almond Flour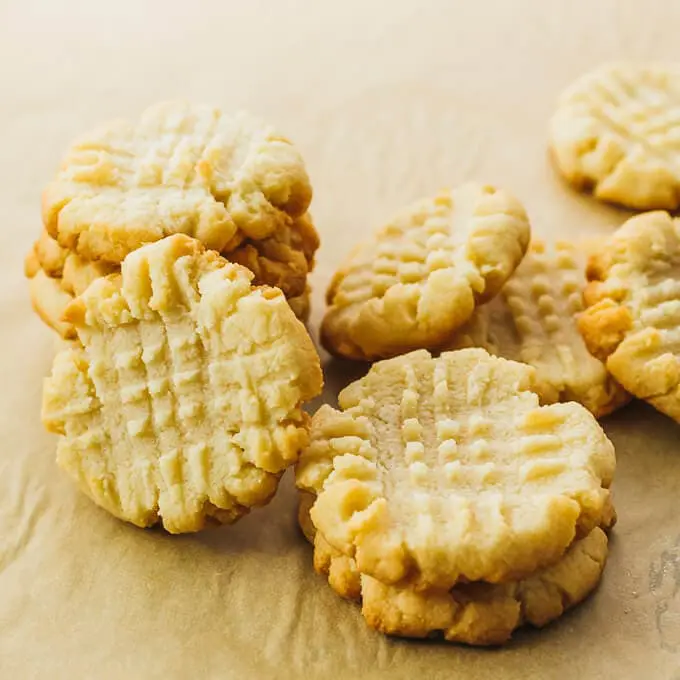 Image Credit: Savory Tooth
The name says it all. These are plain yet delicious with a little bit of hot tea. You could use these cookies as an evening treat both on holidays and winter.
Per Serving:
Calories: 80
Fats: 8g
Net Carbs: 0.5g
Protein: 2g
9. Christmas Marzipan Cookies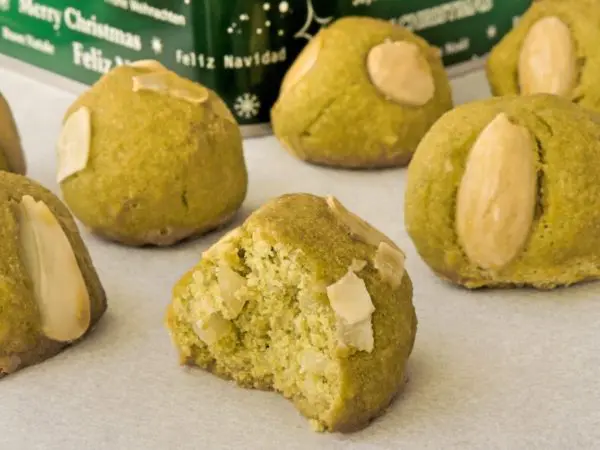 Image Credit: My Sweet Keto
These are definitely not the typical cookies that you'll find at every household. Let's start with the fact that they're green!
And, while they might not look so appealing, they're delicious.
If you're a fan of green tea and marzipan, these are your go-to cookies for sure. I think they're overall an interesting Christmas treat that your family will love.
Per Serving:
Calories: 80
Fats: 6.6g
Net Carbs: 1.2g
Protein: 3.2g
10. Vanilla Almond Christmas Cookies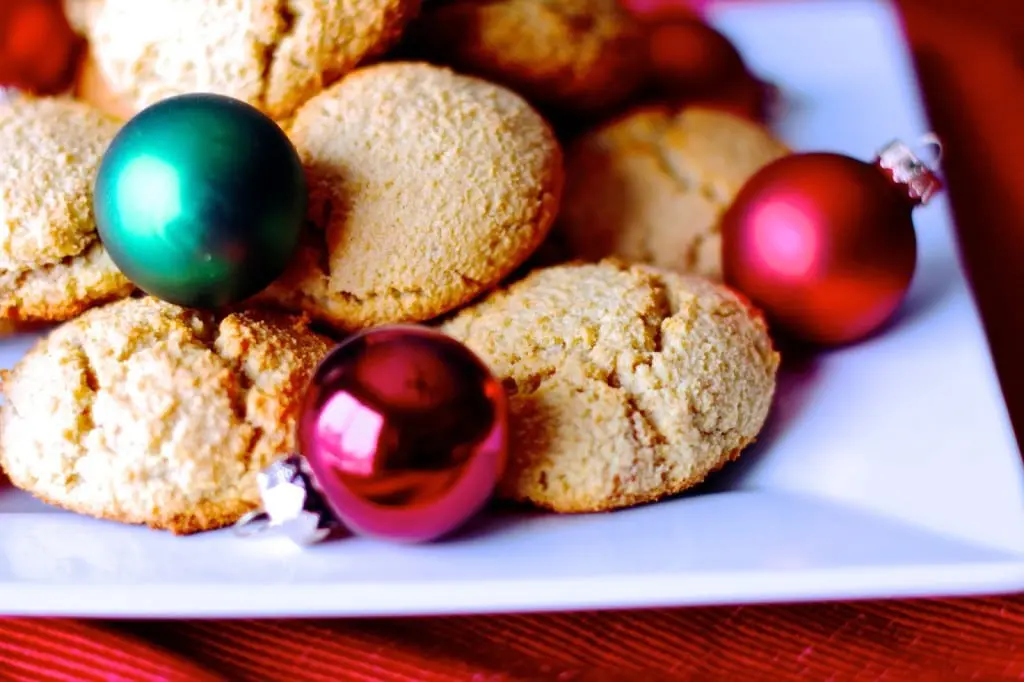 Image Credit: DrJockers.com
These cookies are very easy to make. In no way are they sophisticated. However, they're absolutely delicious with a cup of tea or coffee!
Kids will love them too!
Per Serving:
Calories: 148
Fats: 13g
Net Carbs: 3g
Protein: 4g
11. Fathead Sugar Cookies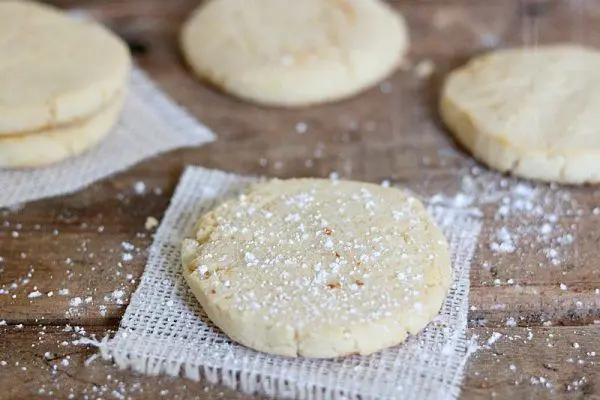 Image Credit: How to Do This and That
This recipe uses mozzarella and almond flour. So, if you're a fan of those, give the recipe a try.
The cookies are simple to make (and yes, they do look plain). However, these can do for a good low carb Christmas.
In case you're wondering what ''fathead'' stands for – it's a dough that is usually used for pizza.
However, it can be easily incorporated in low carb desserts, so it's perfect for those on keto.
Per Serving:
Calories: 107
Fats: 9g
Net Carbs: 1.3g
Protein: 3g
12. Nutmeg Butter Balls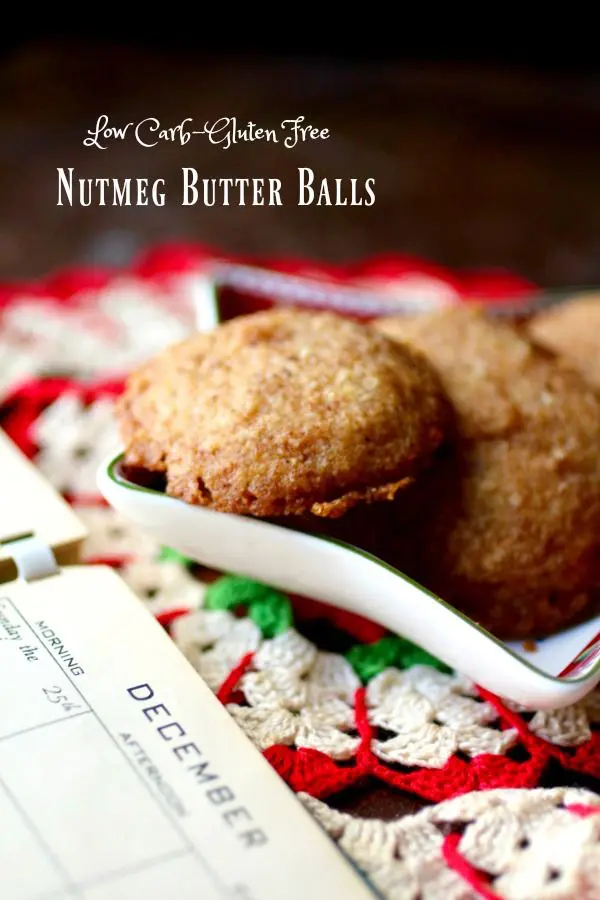 Image Credit: Lowcarb-ology
I'm a big fan of nutmeg and I think this spice perfectly suits Christmas vibes. These are super delicious and easy to make cookies that smell like Holidays.
To really get the smell of the nutmeg, use the fresh one. It will make all the difference!
Per Serving:
Calories: 136
Fats: 14g
Net Carbs: 1g
Protein: 1g
13. Keto Gingerbread Men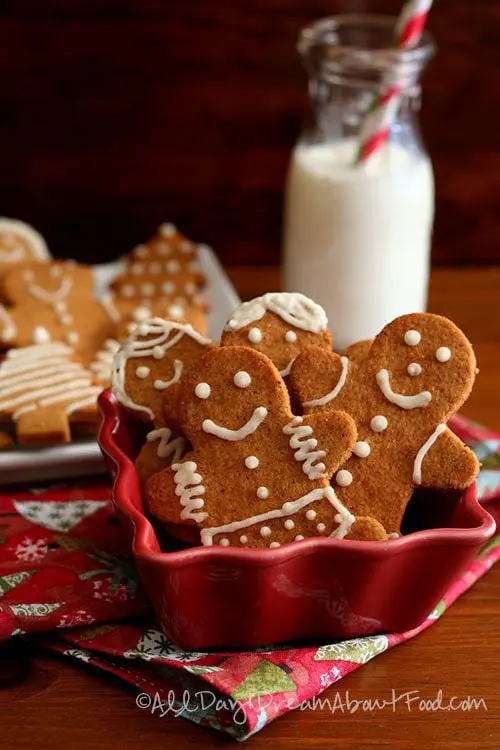 Image Credit: All Day I Dream About Food
If you want your Christmas table to look extra special this year and perhaps make some of your family members smile, these are the cookies to try.
The recipe combines ginger and cinnamon flavors to make your perfect Christmas dessert.
Per Serving:
Calories: 105
Fats: 11.7g
Net Carbs: 3.6g
Protein: 4.6g
14. Red Velvet Cookie Cheesecake Cups
Image Credit: 24-7 Low Carb Diner
What could look better on your Christmas table than red cookies? Probably nothing could beat that. These red velvet cookies can do for super delicious holiday treats.
And trust me, your guests will be impressed. These types of cookies are not something you get to see everywhere.
So, definitely try these this Christmas and impress both your family and friends!
Per Serving:
Calories: 89
Fats: 8g
Net Carbs: 1.13g
Protein: 2g
15. Keto Chocolate and Pecan Cookies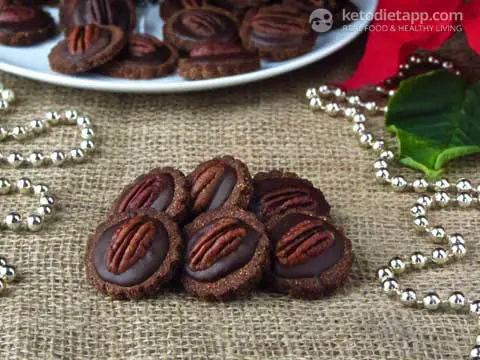 Image Credit: KetoDiet
These cookies are about as chocolaty as cookies can get. And, they do look as well as taste delicious.
I wouldn't say these are the easiest and fastest to make, no. It's going to take you approximately 3 hours to cook those for your whole family. But, oh boy, they're worth it!
The recipe uses both coconut oil and coconut flour, so expect your home to smell like coconut this Christmas!
Per Serving:
Calories: 64.9
Fats: 6.2g
Net Carbs: 0.92g
Protein: 1.2g
16. Lemon Meringue Cookies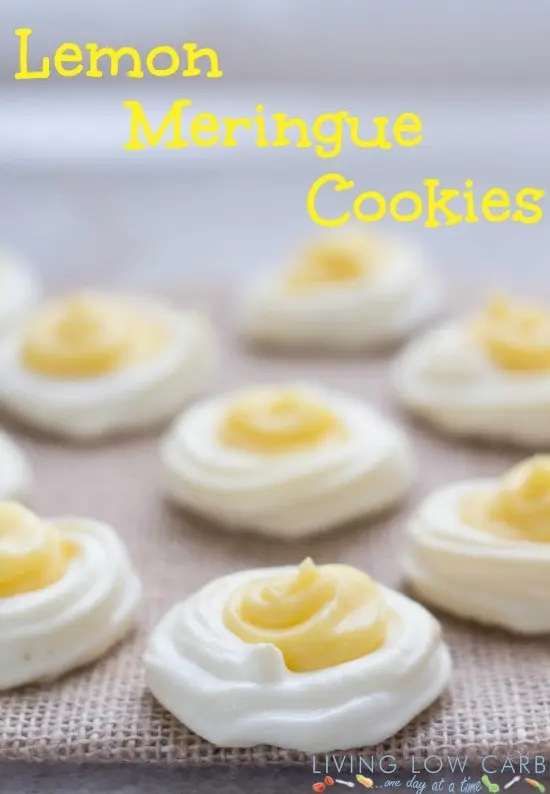 Image Credit: Holistically Engineered
These cookies look like eggs, so you could probably try these even on Easter. They do take a long time to make – around 4 hours because you need to wait for them to dry out.
However, they're worth to try! I feel like Christmas is the perfect time to make these since you probably have the most time on your hands once the holidays begin.
Per Serving:
Calories: 22.2
Fats: 1.10g
Net Carbs: 0.72g
Protein: 0.47g
Conclusion
I hope you've enjoyed these little dessert ideas! Let me know if you try any of the recipes, share them with your friends and family, because anyone could do with eating a little bit healthier this year!
Other than that, have a lovely Christmas and a Happy New Year! I wish you all the best and hope that the upcoming year is everything you hope it to be! Sending positive vibes!