Want to incorporate more protein into your diet? These veggies are full of nutrition, protein and are overall perfect for a healthy diet.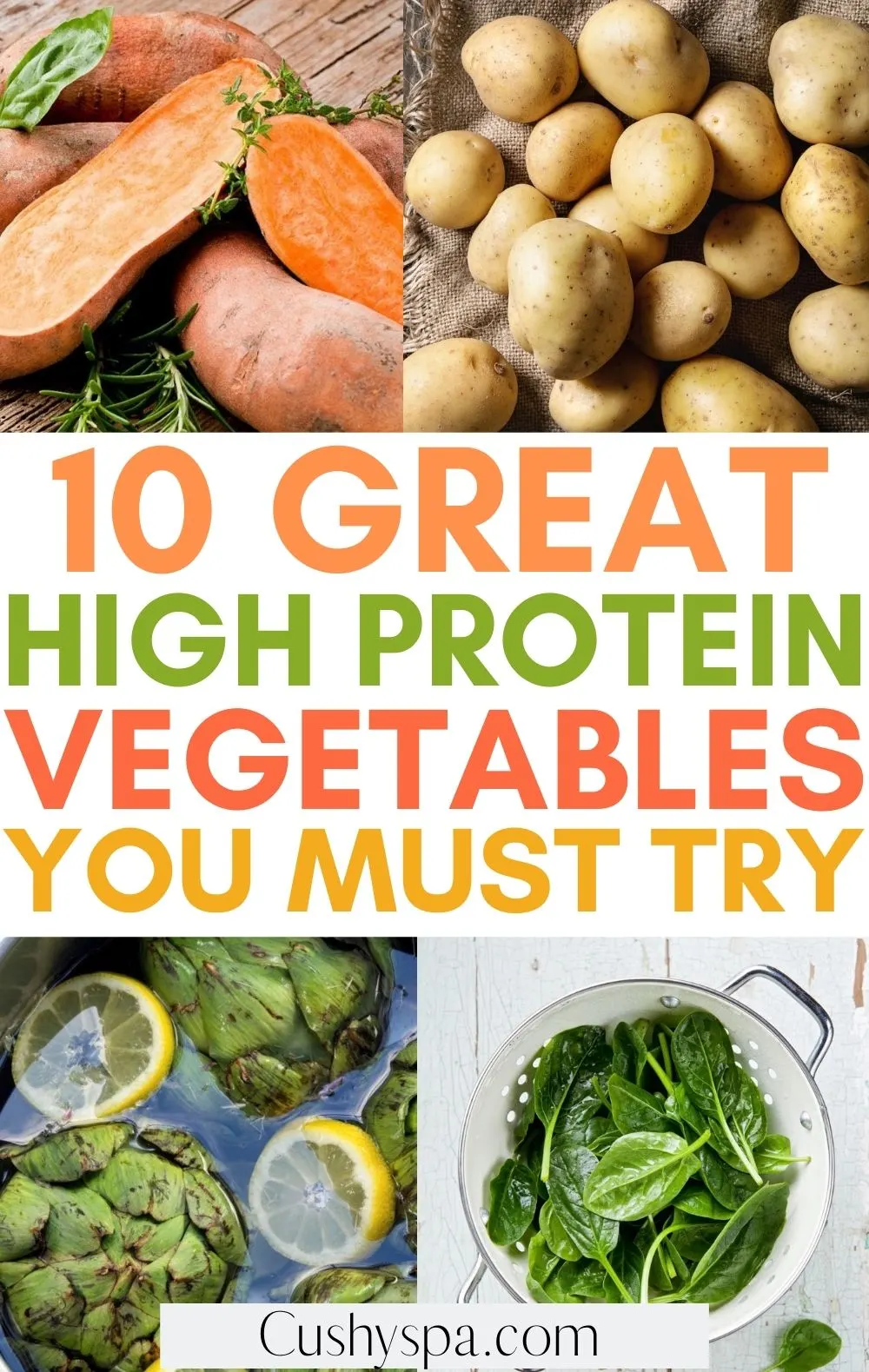 Are you looking to lose a bit of weight or bulk up? Then high protein foods are essential.
But when you think of protein, you probably think of chicken or beef. Or, if you're plant-based, you may think of legumes like beans, lentils, and chickpeas.
But did you know that several vegetables are actually high in protein?
Now, granted, they do not contain as much protein as, say, chicken or beans. But if you're trying to get your 3 to 4 servings of veggies a day, they do add up.
So, what are some of these high protein vegetables? Well, read on to find out!
1. Asparagus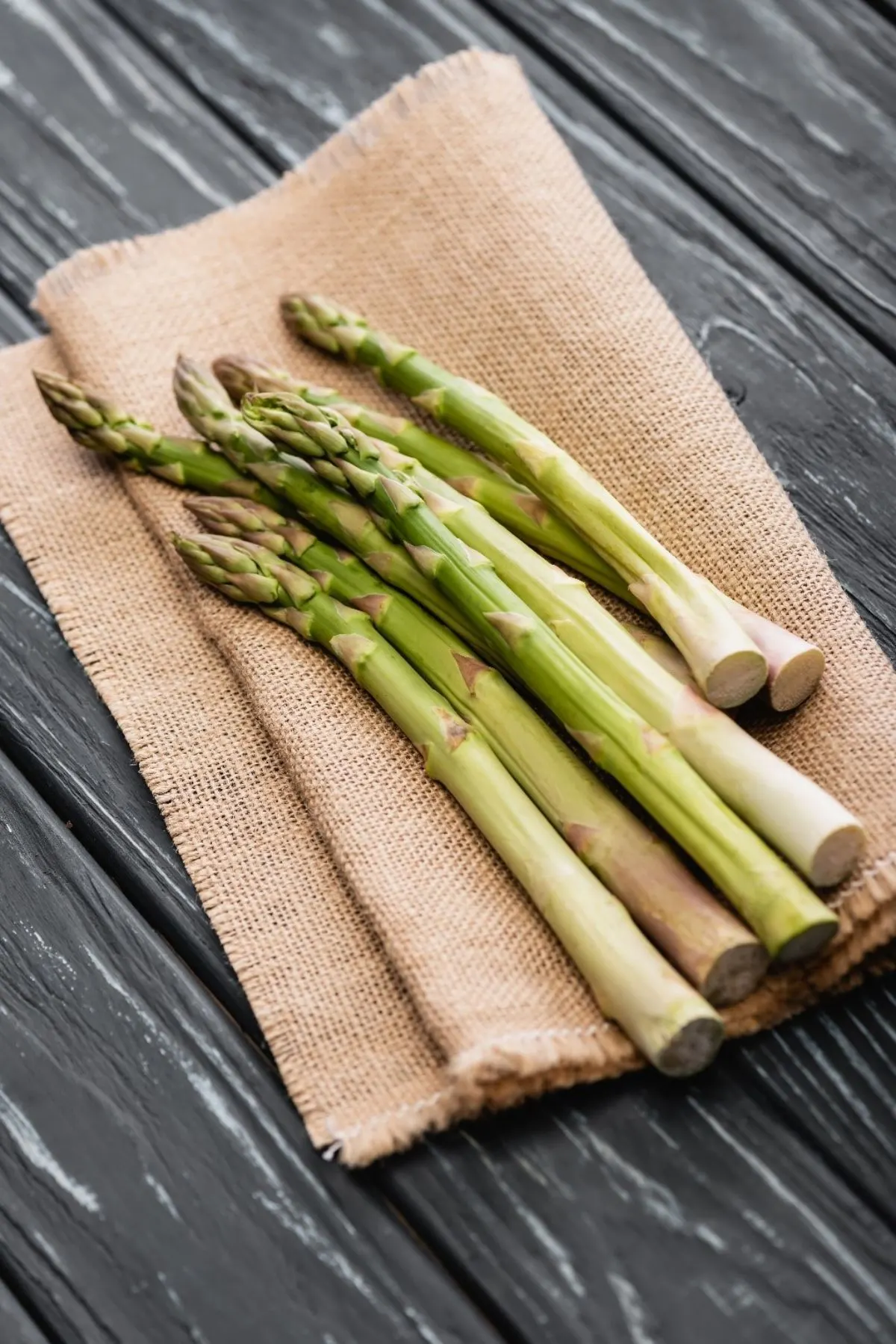 Asparagus is a great vegetable to welcome in the spring. It's tender and crunchy.
And you can prepare it in so many ways. You can steam it, grill it, or even roast it in the oven.
Good thing it contains a lot of protein. In fact, 12 boiled asparagus spears contain 4 grams of protein.
They're also rich sources of Vitamins A and C, which promote a healthy immune system. And they're excellent sources of Vitamin K, which you need to help your blood clot.
Looking for a tasty addition to your summer barbecue? Make some grilled parmesan garlic asparagus.
Toss some trimmed asparagus spears in salt, pepper, and olive oil. Then place your asparagus on the grill and grill for about 10 minutes.
Then remove your asparagus from the grill. Finally, toss with minced garlic and parmesan cheese.
Don't have a grill? You can use this grill pan instead. You can use it on all different kinds of cooking surfaces, grills, and campfires.
You can even use it in your oven too.
2. Potatoes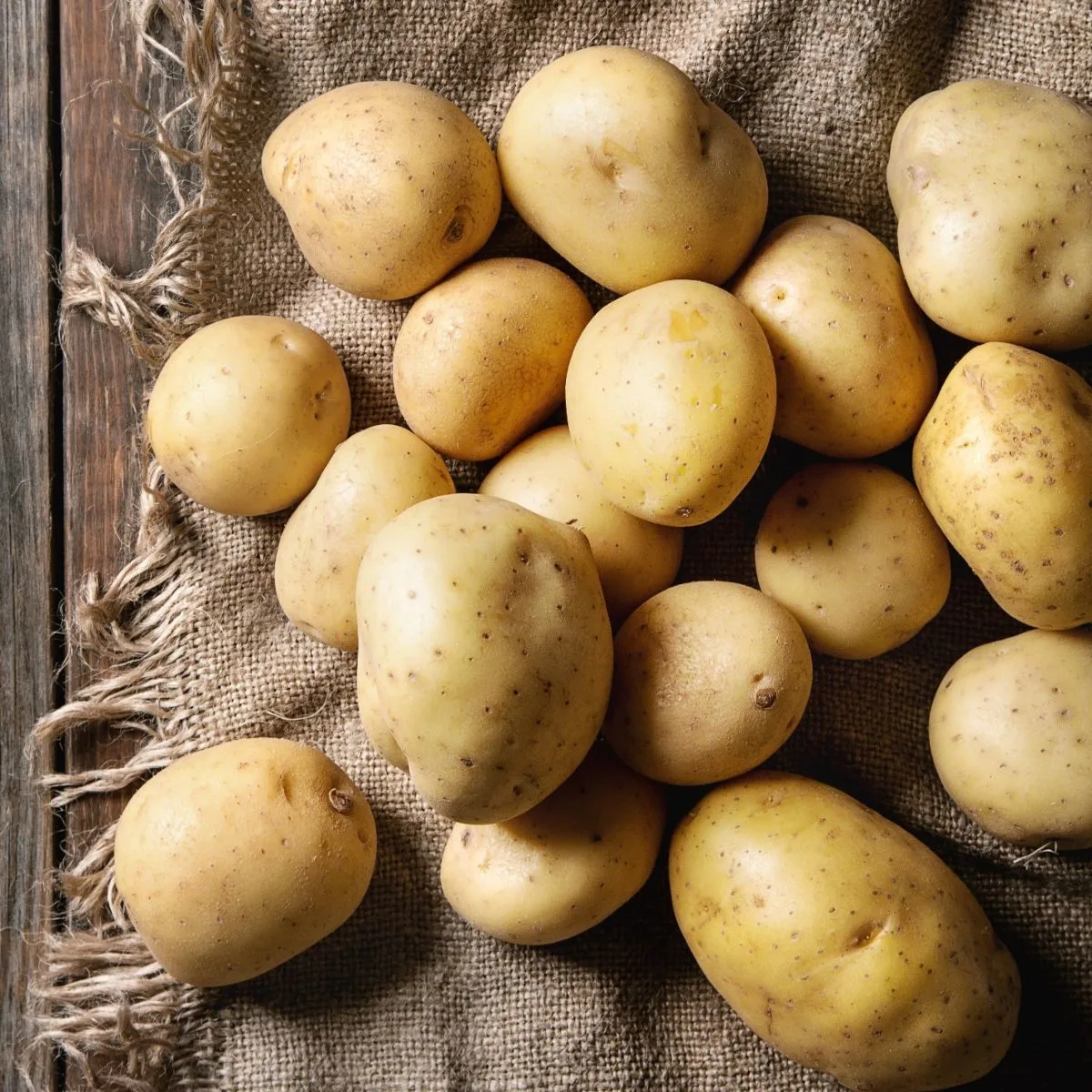 Are you on a budget? You can't go wrong with potatoes – especially when you buy a whole bag of them.
Now potatoes contain a lot of carbs. But at the same time, they contain a good amount of protein.
One medium baked potato contains 4.3 grams of protein. It is also rich in potassium which is essential for healthy blood pressure.
What's more, it is a good source of bone-building manganese, phosphorus, magnesium.
To get the best bang for your buck, don't peel your potatoes. That's because potato skins contain a good amount of protein.
Just one baked potato skin contains 2.5 grams of protein.
Since you'll be eating your potato with the skin on, you'll want to give it a good scrub. Start by rinsing your potatoes under cool water.
Then brush them really well with a vegetable brush. This vegetable brush has dual bristle options – one for hard veggies and one for soft veggies. So it does double duty.
3. Sweet potatoes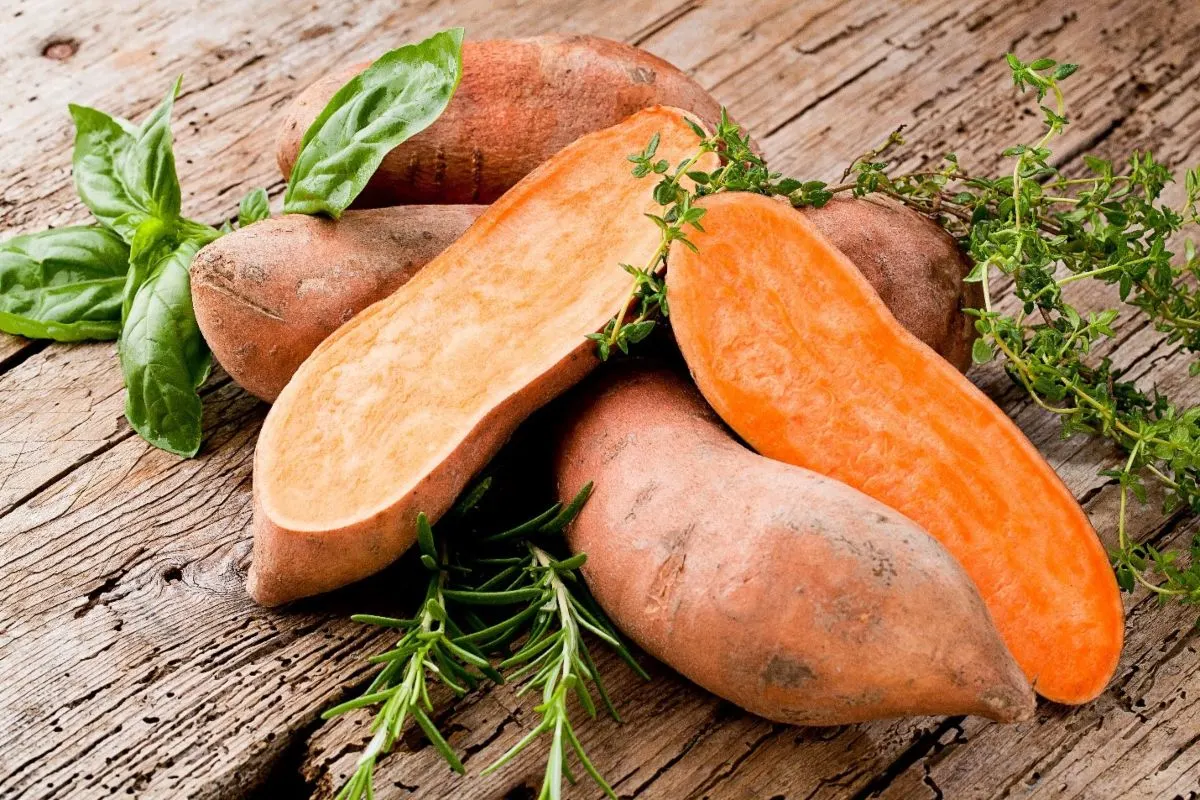 Do you prefer your potatoes, sweet? Then have a sweet potato.
Just like regular potatoes, sweet potatoes are high in protein. One medium baked sweet potato contains 2.3 grams of protein.
And it contains a ton of vitamin A. One medium baked sweet potato provides a whopping 438% of your daily Vitamin A needs!
Looking for a tasty yet healthy snack? Make some air fryer sweet potato fries.
With an air fryer, you get all the deliciousness of sweet potato fries – without all the oil and hassle of a deep fryer.
Don't have an air fryer? You can get a great one at a decent price here.
4. Broccoli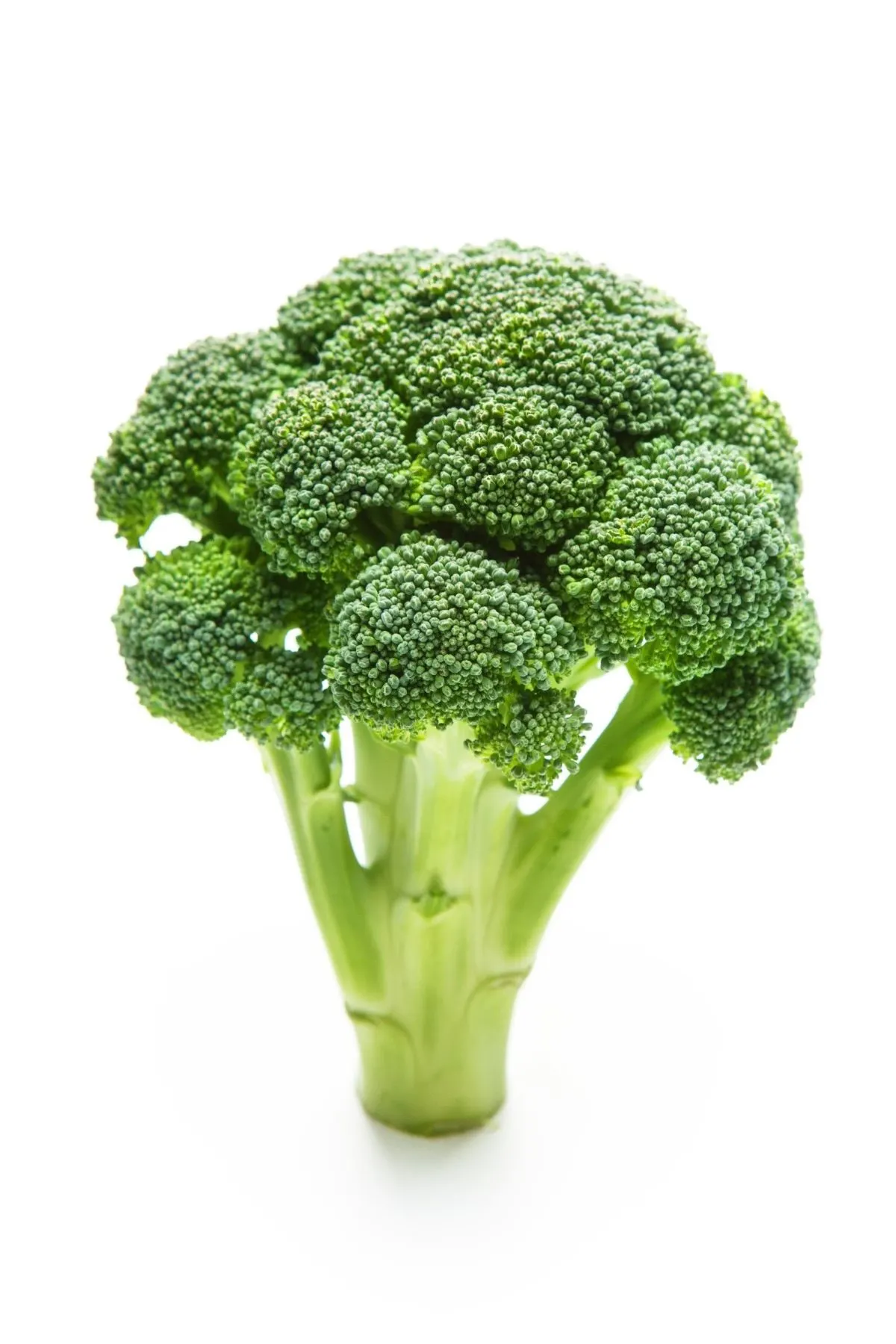 Did your mom make you eat your broccoli? Good thing she did so!
Broccoli is a powerhouse of nutrition. It contains many vitamins and minerals.
And it contains the antioxidants lutein and zeaxanthin, which may prevent cellular damage.
But did you know a medium stalk of boiled broccoli contains 4.3 grams of protein?
To get maximum health benefits from your broccoli, you will want to steam it. That's because steaming leads to less loss of glucosinolate antioxidants.
To make steaming your broccoli easier, you can use a steamer basket like this. This steamer basket expands out to close to 10 inches.
So you can steam a lot of veggies. It even fits in an Instant Pot, making it quite handy.
5. Brussels sprouts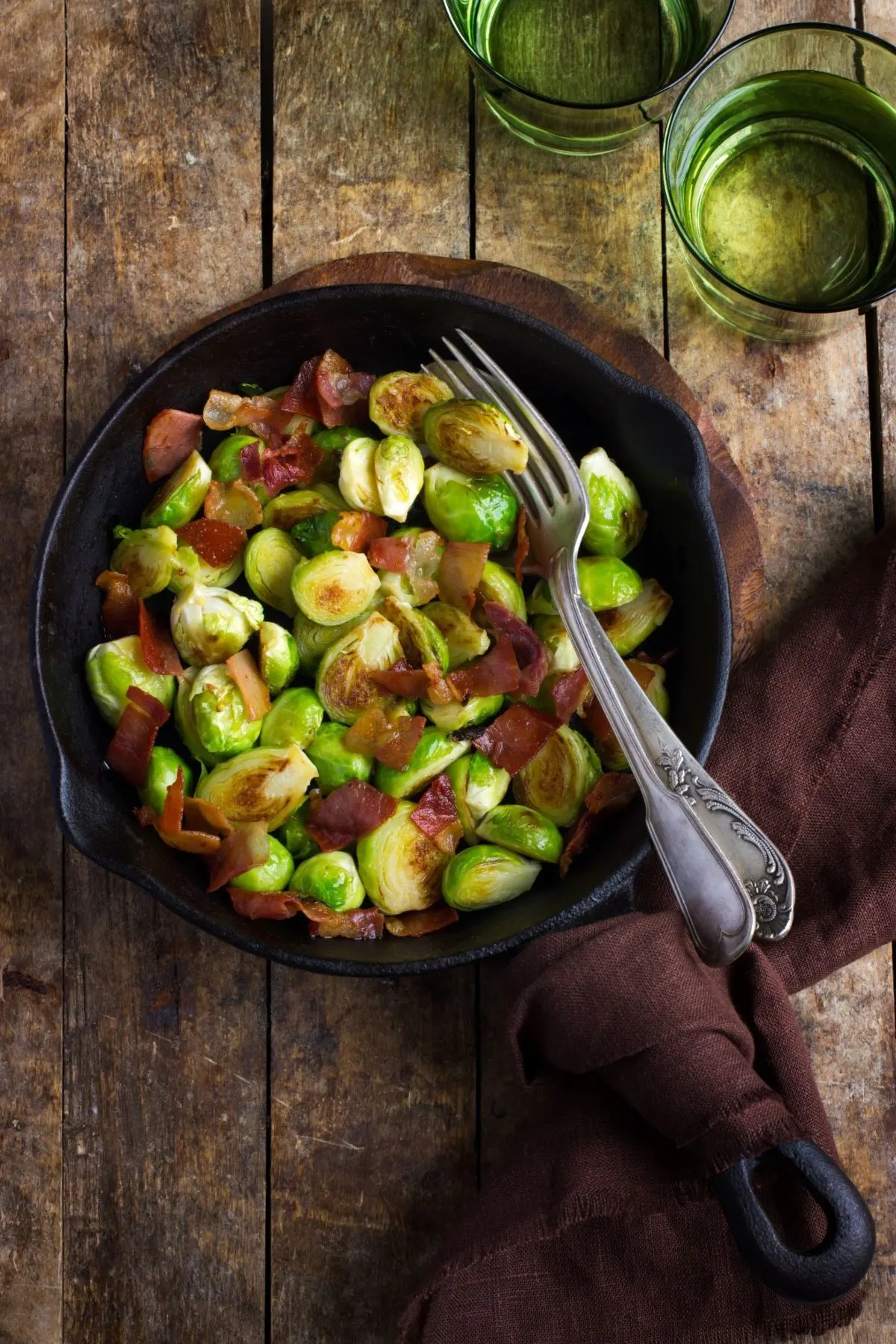 Have you sworn off Brussels sprouts? You may want to give them another try.
One cup of boiled Brussels sprouts contains 4 grams of protein. It also includes a ton of Vitamins A and C – perfect for keeping your immune system in tip-top shape.
Now Brussels sprouts have a reputation for being bitter. That's when they are steamed or boiled.
However, by roasting them, they get a nice caramelization. So, the Brussels sprouts taste sweet instead of bitter.
6. Green Peas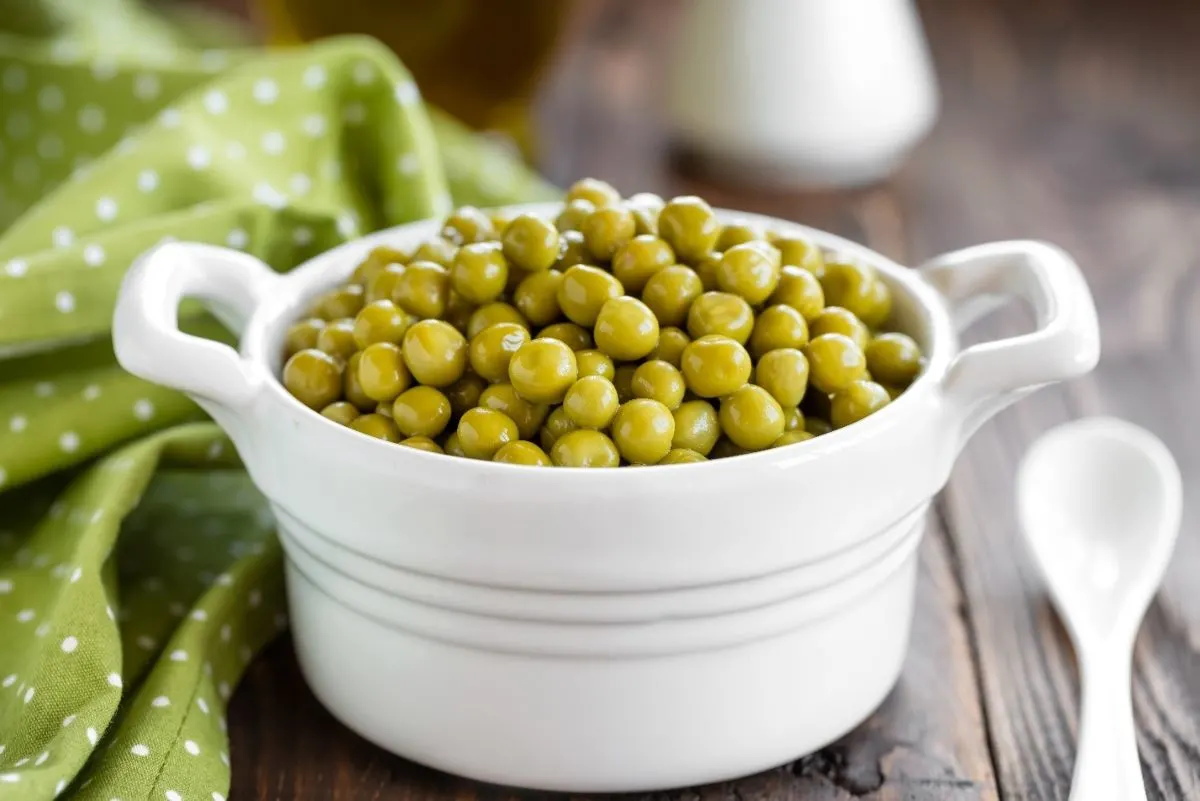 Want some more sweet veggies? Add some green peas to your plate.
Now, technically, they are a legume. But most people treat them like veggies.
And they pack quite a protein punch. One cup of boiled green peas contains almost 9 grams of protein.
It also provides a whopping 35% of your daily fiber needs. So, it's excellent for your digestion.
No time to make some green peas? Just use some canned peas. Just choose canned peas that are low in sodium like these No Salt added green peas.
7. Spinach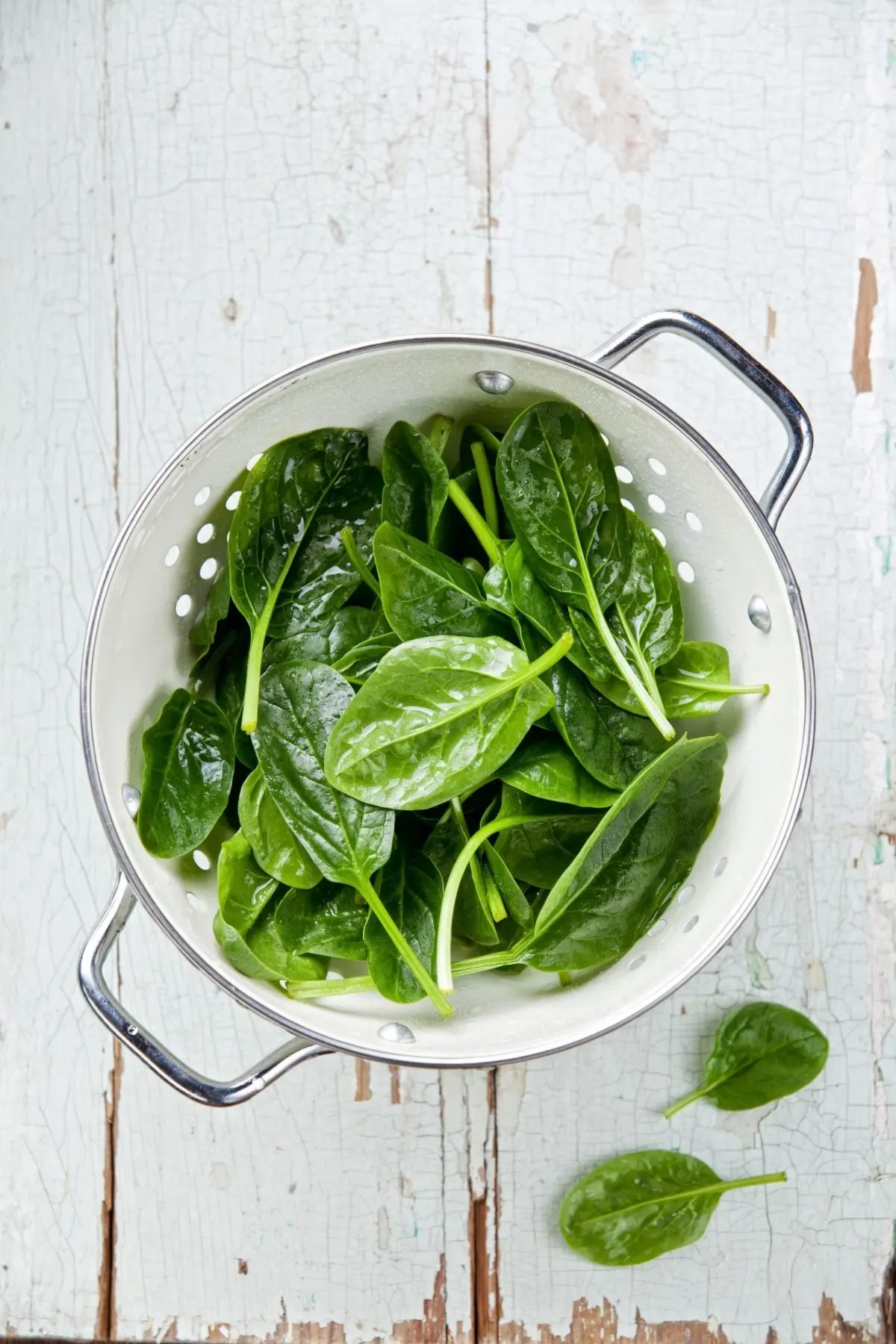 Are you a fan of the oldies? Then you may have watched the cartoon character Popeye.
This sailor character has huge muscles – and we may know why. He eats lots of spinach.
One cup of cooked spinach has 5.3 grams of protein. And it provides only 41 calories.
So, it's great if you're watching your calories. It also provides antioxidants that support brain health.
Looking for a yummy way to eat your spinach? Use it to make a green smoothie like this Strawberry Spinach Smoothie.
It's refreshing and tropical – perfect for the summer months. Simply add spinach, bananas, berries, pineapple chunks, almond milk, and chia seeds in a high-powered blender.
Then blend until smooth. If you want it thicker, just add some ice. This blender here is excellent at crushing ice – in fact, it crushes it in seconds.
8. Corn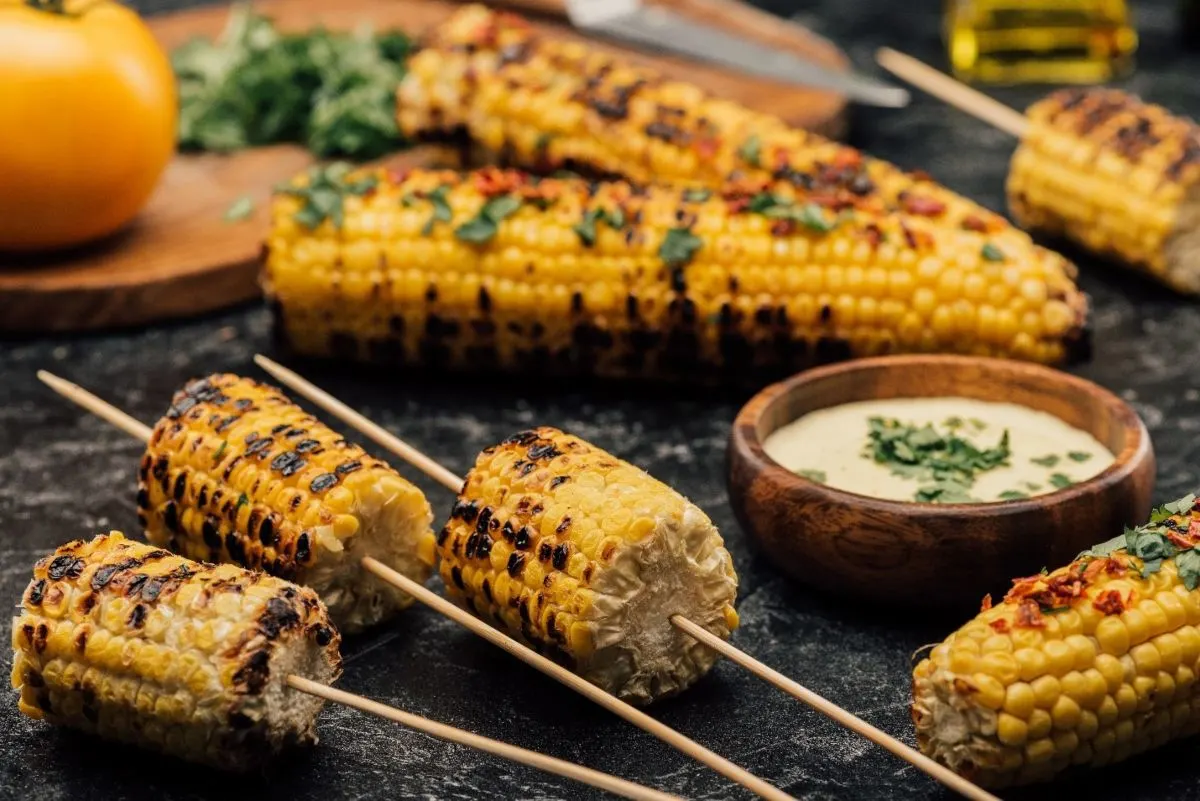 And talking about summer, let's talk corn on the cob. You can't have summer without corn on the cob, right?
Thank goodness it's also high in protein. One medium boiled corn of the cob contains 3.4 grams of protein.
It also contains brain-boosting vitamins like folate and Vitamin B1. And it even contains bone-building minerals like manganese and phosphorus.
So, it's great for summer cookouts. Just toss some corn and crab in a large pot – and you're good to go.
9. Mushrooms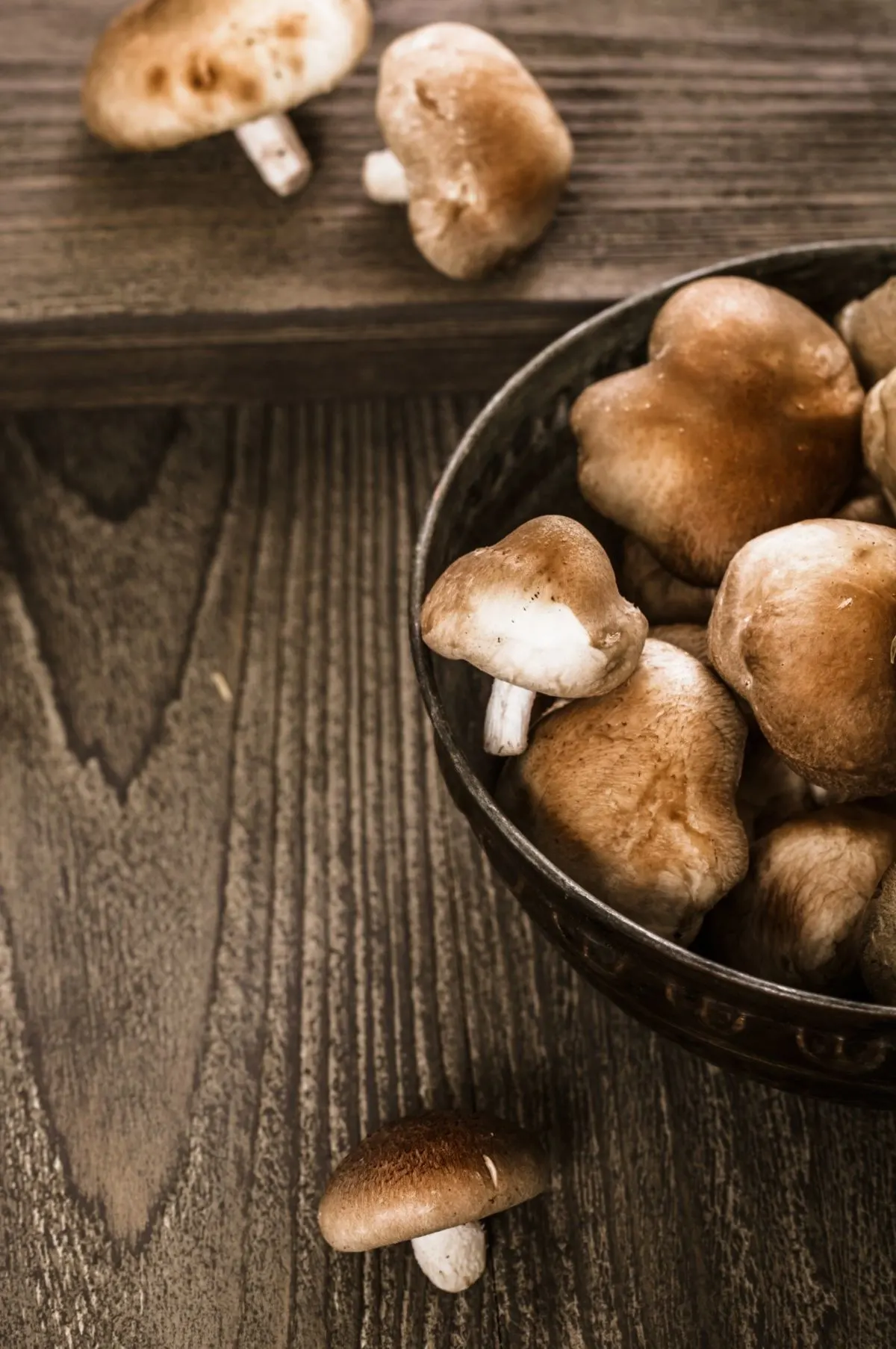 I'm a big fan of mushrooms, as I'm sure many of you are too. They add lots of umami and a meaty texture.
So, they're good for bulking up stews, chilis, and burgers. And they're brimming with protein.
One cup of grilled Portabella mushrooms contains 5.2 grams of protein. It's also rich in selenium, a powerful antioxidant. So, eat up those mushrooms.
10. Artichokes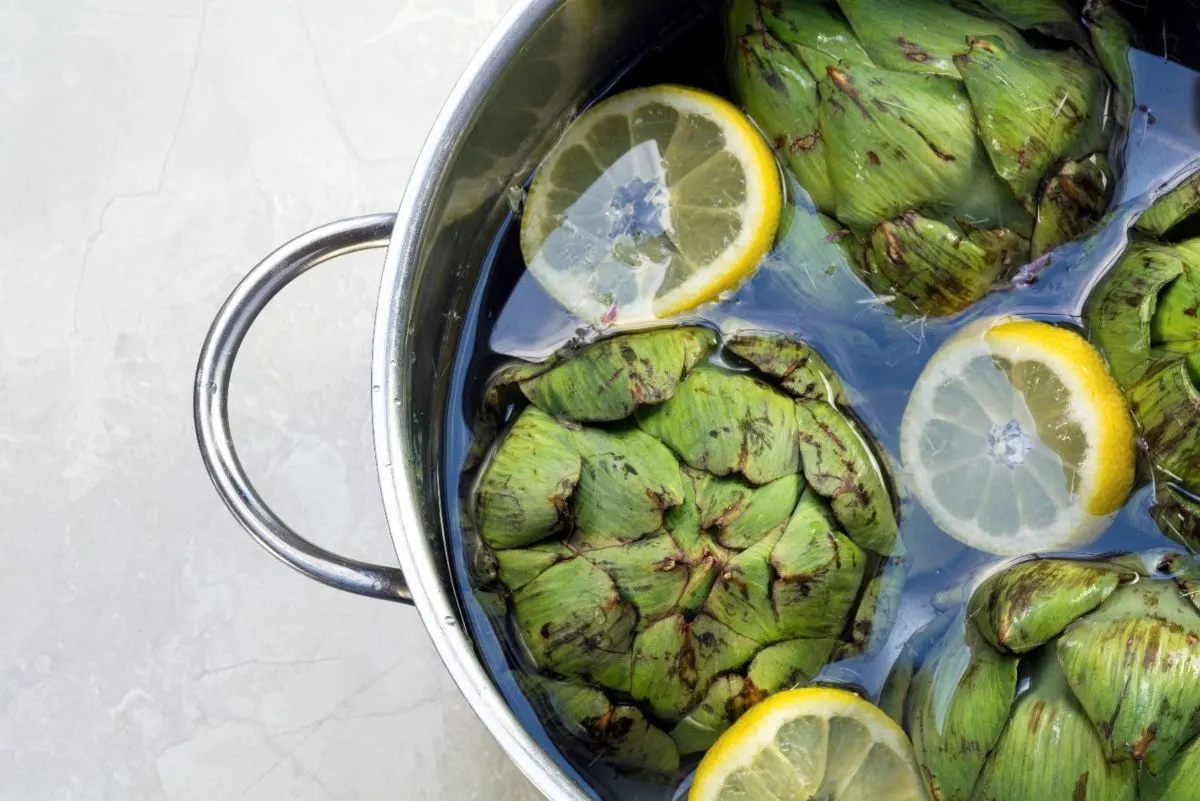 Are you looking for a tasty appetizer to serve at your next dinner party? Serve some grilled artichokes.
They're smoky and sweet. Your guests will be so delighted – and so will you.
One cooked artichoke contains 3.5 grams of protein. It is also rich in folate, which you need to make DNA.
To make your grilled artichoke look pretty, sure it on fancy dinner platters. I like these dinner platters because they are made of highly durable porcelain. So, they resist chipping and are very sturdy.